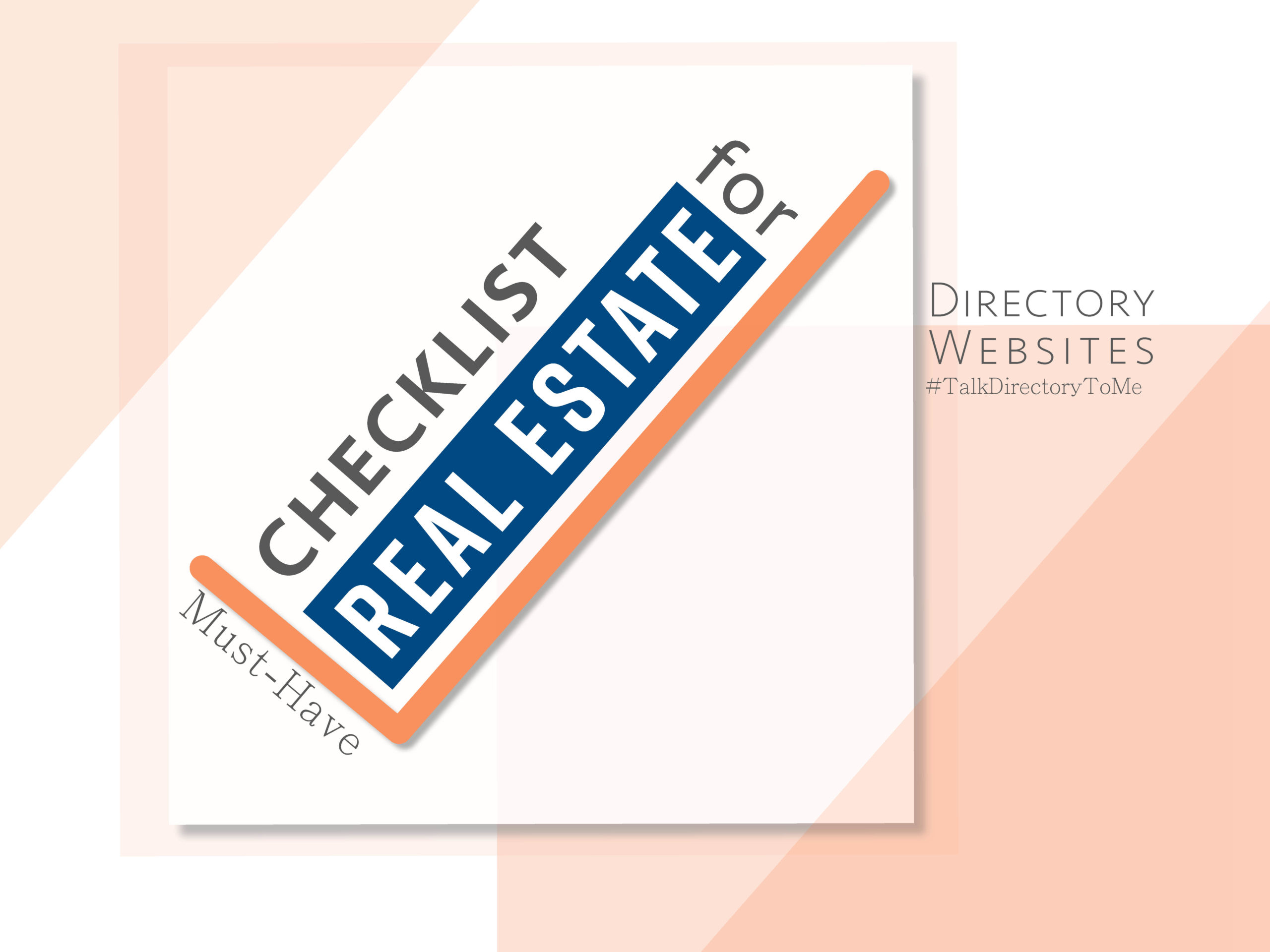 Certain directory themes are specifically designed for real estate listings. 
We put together a checklist for all directory plugins and themes, but for a specific niche like Real Estate you need specific features. 
Real estate directories are a great business (real estate in general), but the website must have the most up to date functions.
Take this checklist along with you when looking for real estate directory themes:
 IDX
 Mobile Responsive
 Advanced Search Options
 Image slider
 PayPal Integration
 SEO Optimized
 GoogleMaps Integration
---
(1) IDX (internet data exchange):
Which basically means more property listings. IDX brings more exposure to listings and in turn more users can find the home/property they want. (it's a win-win)
Understanding what IDX means you have to start with MLS (Mutli-Listing Service) which is a gigantic database of real estate listings which registered agents who pay for their membership can access. Which is great for agents, not so great for the rest.
IDX allows for the system to be able to display all these listings to your website, hence which is needed to provide the most detailed real estate directory possible. Find out more information about MLS, IDX and dsIDXpress Plugin. 
(2) Mobile Responsive:
Most users are using their mobile phone or other devices to access the internet now-a-days. There are many convenient reasons; from needing quick information, to on the go, easier to share and mobile first indexing. Either way it is essential to have a mobile friendly website.
But what about mobile responsive? When you need a website that fits to any screen without any work needed then responsive is the way to go. Always find themes and templates that do this for you, so you won't manually have to rearrange any of the elements. When things are transferred to mobile devices they can easily be manipulated into ways you do not want. Find out more on mobile responsive and mobile friendly.
(3) Advanced Search Options:
Searching for listings are what real estate directories do best. So having powerful search options is obviously an attribute tat is understandably important. With advanced search options the admin has the ability to be as detailed as possible to narrow down results. Advanced options can include filter specific categories such as pricing, number of listings, date posted, rented etc.
(4) Image Slider:
When it comes to real estate, people want to see what they are looking for. Having a stylish and modern image slider enhances the experience of the user and enables an easy way to see all attributes of the listing. The listing owners will also enjoy having an easier set up for their images to be displayed. Features can also include captions and click to enlarge options.
(5) PayPal Integration:
Integration of Paypal is a must have feature for both user and admin ends. Paypal is one of the biggest payment gateways available and has many trusted users. It also allows for recurring payments for membership packages for the admin, and payment records for the users. There are many other payment options.
(6) SEO Optimized
Search engine optimization is the only way to get your website to pop up on anyone's search, and to be found means more traffic. There are many courses and ways to learn SEO but other ways include themes and plugins that have built in optimized options for that exact reason. Whether it's a plugin or theme this is an essential for any website that wants to be seen.
(7) Google Maps Integration
GoogleMaps integration is the prominent feature especially in the real estate market. Users can search and filter out properties just by clicking a few filters. This can show the distance between places, visual perspective on a map, and enhance Geolocation options.
What's Next
We have seen the must-have features for a real estate website, and next is to choose a theme or plugin that has these capabilities. The possibilities are endless so we have taken the top themes and put them against our recommended checklist to find out which one is best for you.
If you already have a real estate directory website and just want to integrate these features using a plugin then we have narrowed down these options: