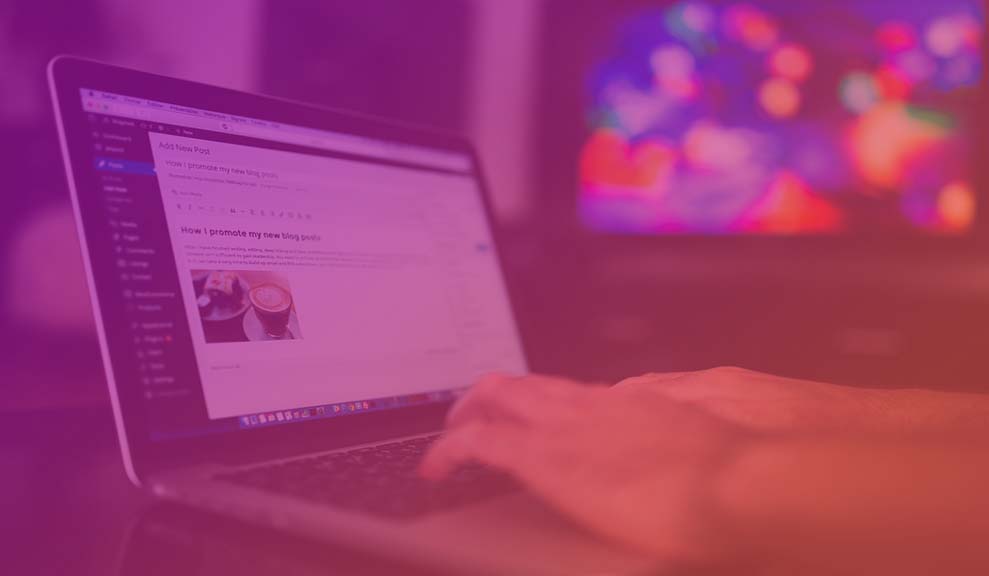 Want to start a blog? Here are 5 simple steps to create a WordPress blog and get it live instantly. And more, you won't have to hire experts or spend hours learning the techniques. 
In this age of information, you might want to start your own blog. However, when starting a new venture, it's natural to have many questions and confusions.
As a blogger, you need to be prepared for intense competition. And the most important requirement for professional blogging is a blog website.
Note: This blog post is part of the "Blogging for Beginners" series.
You should start with a professional looking blog website that focuses on content. Here are 5 simple steps you can follow to create a blog, without hiring experts.
WordPress for blogging
The most important decision you will make regarding your blog is the platform you want to build it upon. And the question remains: Why create a WordPress blog?
WordPress makes website building easier and therefore we highly recommend it to create your blog. It comes with all the inbuilt features to create a customized and professional looking website without having to worry about technical details.
When it comes to your blogs design, you have abundant options. Moreover, WordPress themes are very flexible and come with customization options to make your blog look and work exactly the way you want.
Also, there are hosting companies that provide WordPress optimized hosting services. When you subscribe to such services, WordPress comes auto installed. All you need to do is to choose the theme and install it.
WordPress blog is easy to create and manage. Therefore, we highly recommend using WordPress to build your blog.
Step 1: Get Domain name & hosting space
The first step in while you create a WordPress blog is deciding the domain name. Do you have a blog name in your mind and want your domain name to be the same?
Once you decide the domain name, you can move ahead and register one. There are many popular domain names like GoDaddy, NameCheap, and BlueHost. All these domain name servers allow you to choose a domain name and search for it.
The domain name is the unique address/identity for your blog. So choose it carefully. Make sure it is unique and suitable to represent your blogs.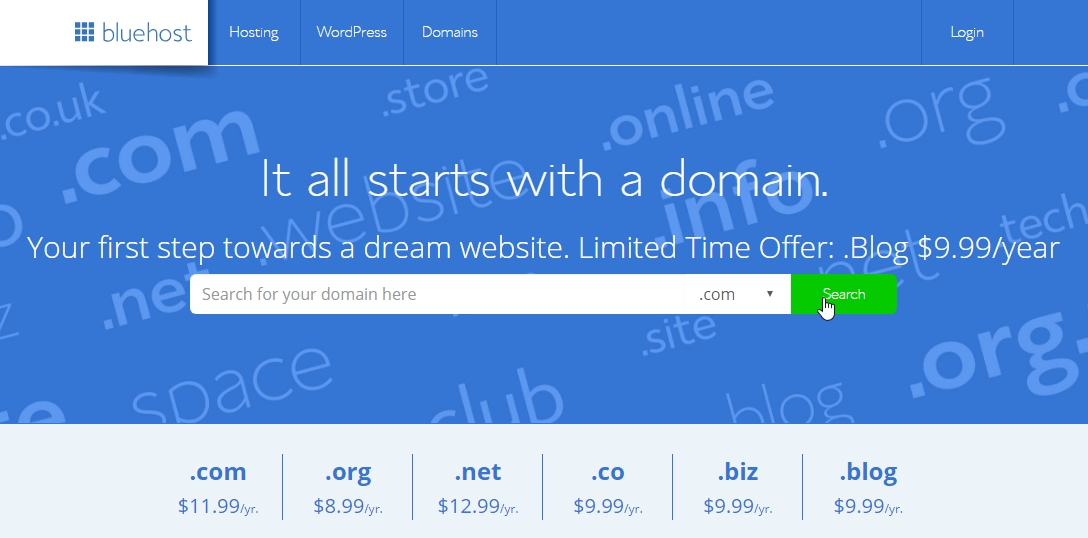 Also, there are a few hosting services that allow a free domain name as a part of their hosting package. You must check the name for availability and buy the domain name that is relevant and available.
Next, you must buy hosting. Thanks to the intense competition among the hosting companies, that they now strive to provide with superfast, safe and efficient hosting at a very affordable price.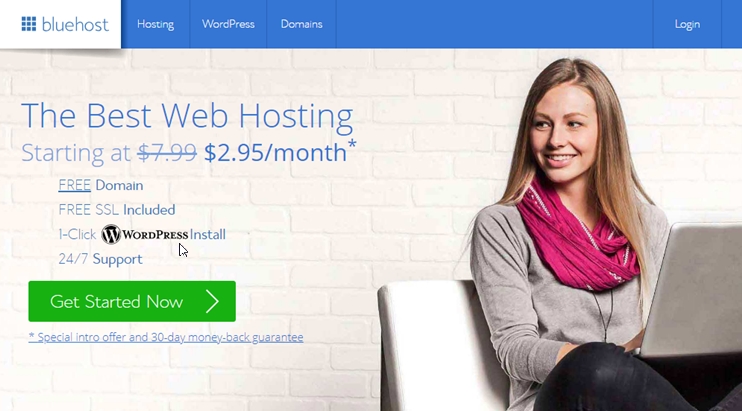 For hosting your website, we recommend using Bluehost. The hosting plans at Bluehost are affordable and promise maximum uptime. Besides, their WordPress optimized hosting is best for hosting your WordPress blogs.
Step 2: Choose a WordPress theme and install it
When you want to use WordPress for your blogs, you can choose the design and features of your website in form of WordPress theme. There are hundreds and thousands of free and premium WordPress themes available on the internet.
If you buy a premium WordPress theme, it should come with a theme installation guide that describes all the steps to install and activate the theme to create a WordPress blog effortlessly.
For this guide, we will be using the Free LiveMagazine WordPress theme to create a blog. You can install this theme into your WordPress by navigating to Appearance and Theme section in your WordPress dashboard.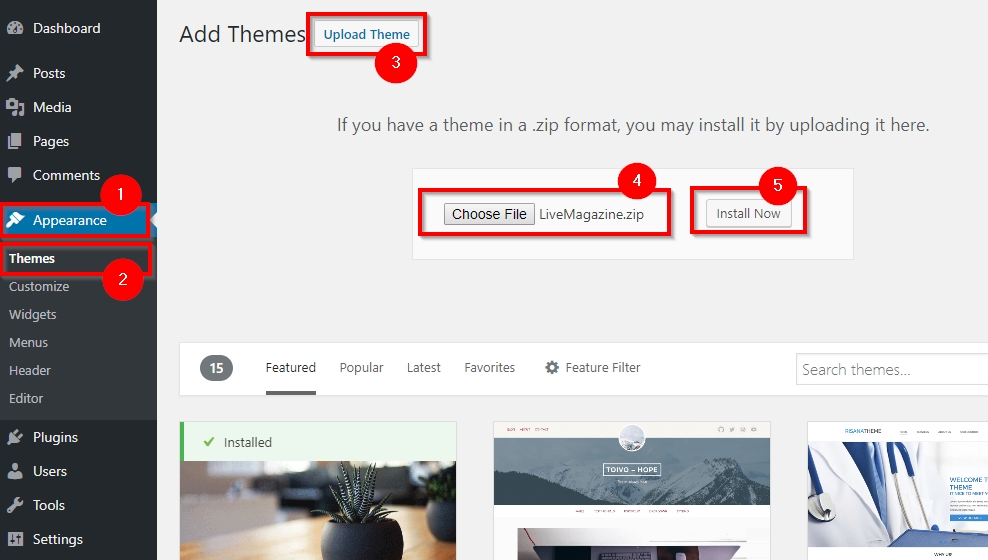 Alternately, you can choose from any of these free WordPress themes to create your WordPress blog.
Once your theme is installed, you can press the activate link and activate the theme for your blog site.

 After installing and activating the theme, your theme files will be installed. However, if you want to see a website like the one you see in the LiveMagazine Theme demo, you must install the sample data.
Installing sample data will turn your WordPress into a fully functional blog website. Now all you need to do is replacing the sample data with your actual content.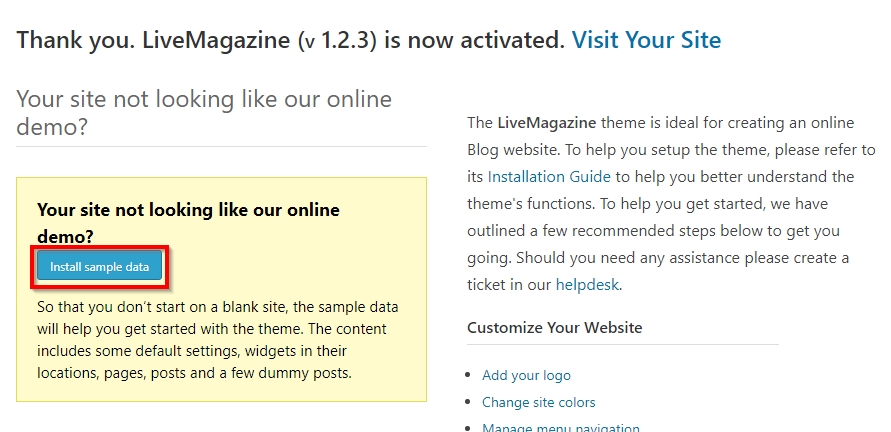 Sample data is not compulsory to install. However, we highly recommend installing sample data because it gives a great head start for your new site.
Step 3: Customize your website
Sample data will populate your website with example posts, categories, and pages. With the sample data, it gets easier to create a WordPress blog. Besides, it will prepare your website's design with sample widgets in widget areas, etc.
Now, to personalize your website, you need to change the example data. With the WordPress and the LiveMagazine theme, it's really easy to customize your website as per your requirements.
Update logo/site title
The very first thing you would like to set up, once you create a WordPress blog, is its branding. It includes changing the logo or updating the site title.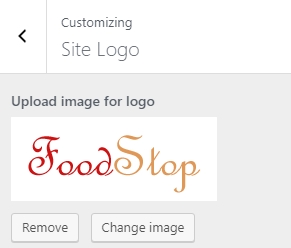 If you already have a logo, you can easily upload it to your website. If you don't, you can update the site title instead. You just have to enter the name of the site title and it will appear beautifully to describe your site name.
Therefore, you can personalize your website as you please. Either through a logo or through site title.
Change the colors, page settings
Changing the colors of your website with the WordPress customizer is very easy. The method is almost the same with all the WordPress theme. The customize option under the appearance menu in your WordPress dashboard opens the live customizer.
The LiveMagazine WordPress theme comes with multiple customizations options through which you can change the colors of different sections and elements of your site. To avoid confusion, the color options are carefully grouped so as to maintain the consistency and design uniformity.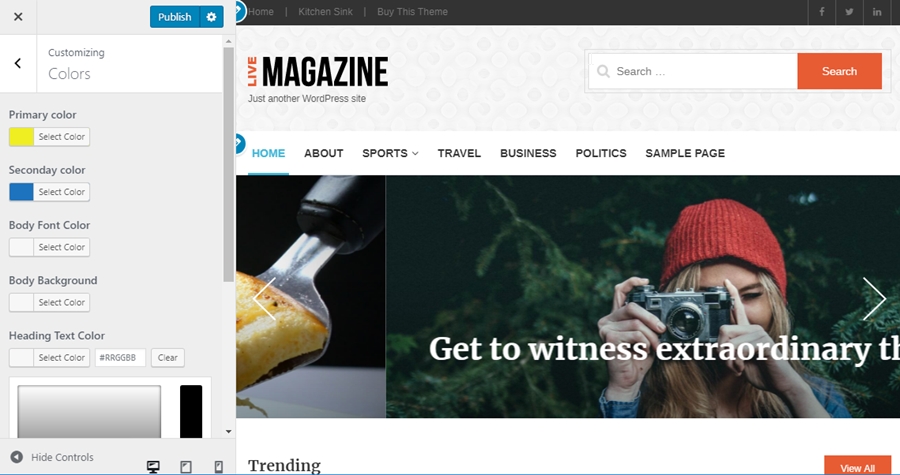 You can also create all the pages of your choice on your website. Because even simple blog websites have some static pages.
Generally, these pages are the about page – where you can tell your story to your readers, or the contact page with the contact form to allow visitors get in touch with the readers. Besides, there can be any other page you want to add to your site. For example A service page, etc.
To create a new page, just click add new and fill in the details and content. The LiveMagazine theme lets you choose from the pre-designed page templates. Almost every blog theme allows this.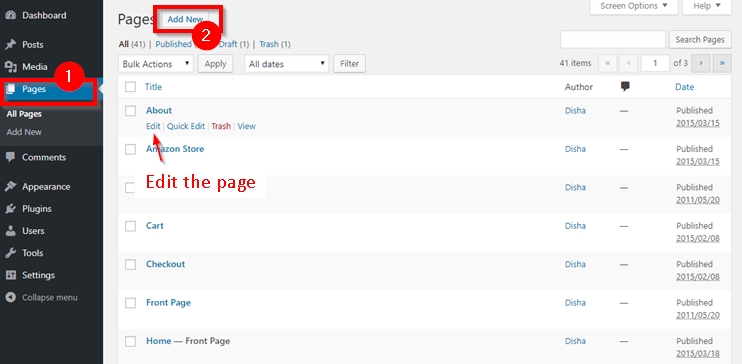 Create a WordPress blog: categories & menus
Blog Categories not only help keep your website organized but also helps your readers easily find the content of their interest. So once we are done with the basic customizations & personalizations, we will head on to create categories.
With WordPress themes, you can create as many categories as you want. You can also set the categories as a parent as well as child categories of each other.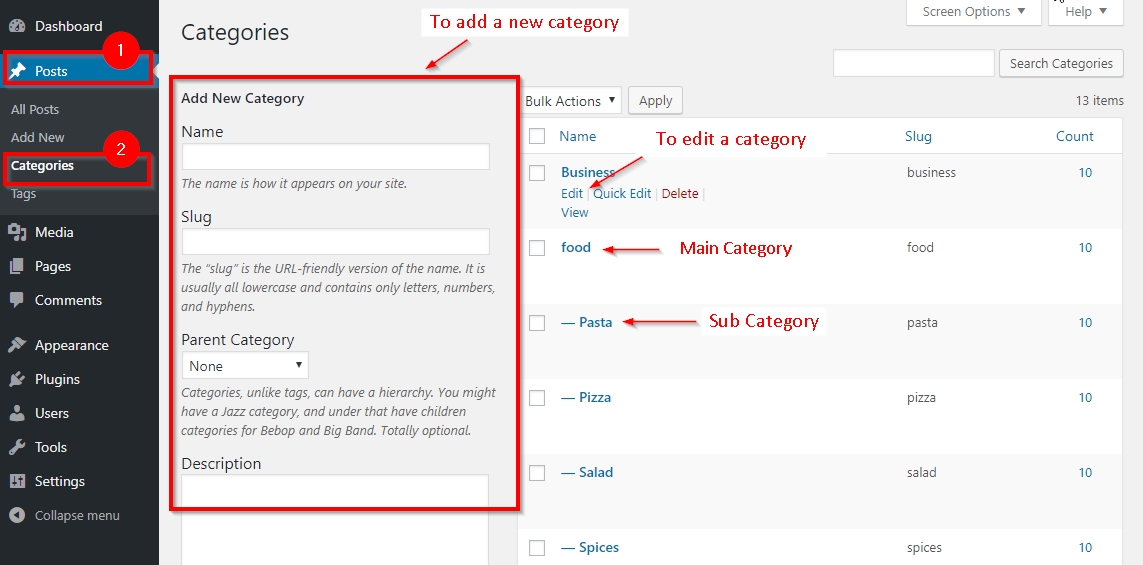 Therefore, with the LiveMagazine WordPress theme, you can organize your content in hierarchical categories.
Menus are the most important means of navigation on a website. Even for blogs, a proper menu helps you readers easily find what they are looking for.
When you start with your blog website's menu, first of all, define the menu structure. Decide on what will be your menus as well as submenus. You can keep the main Categories and pages as menu items.
This tutorial helps you create beautiful menus on your WordPress website.
Step 4: Promoting your blogs
Once you start blogging, you will realize that blogging is much more than writing & publishing quality content. Actually, the real struggle starts once you have published an article.
Your articles need promotions. Otherwise, how would a reader know that your post is exactly about the content he has been looking for.
Promotions and advertisements play a very important role when it comes to new blog website. Here are the 9 best ways to promote your WordPress blog to gain more exposure.
Step 5: Maintenance tasks
After you create a WordPress blog, it's time to take care of it. Florish and maintain it.
Every website needs maintenance, and so does a blog website. Since a blog site is prone to have plenty of content in form of media files, articles, archives, etc, the need for maintenance is more than ever.
WordPress maintenance is not a one time task. You need to perform these routines periodically to make sure that the performance of your WordPress blog does not deteriorate.
In general, the following are the maintenance tasks that you must perform for a smooth and efficient performance of your blog website.
You may also like:WorPress blog maintenance routines
Regular posting
Once you create a WordPress blog, you have to make sure that you constantly provide readers the
By regular posting, you are giving your readers more reasons to visit your site and read new content. It also helps the SEO of your website, as search engines love fresh new content.
Replying to comments
You must create a WordPress blog with interctive content that engages users. And when the users are involved, they may leave comments on your blog.
Comments on your blogs are a way through which the readers can express themselves. They can share their views regarding the subject, express their opinions, and interact with other readers.
Comments are a sign of user involvement and interest. So whenever you see new comments on your posts, make sure you reply to them. If your site holds comments back for moderation, be sure to check the comments queue and publish the comments that are not spam.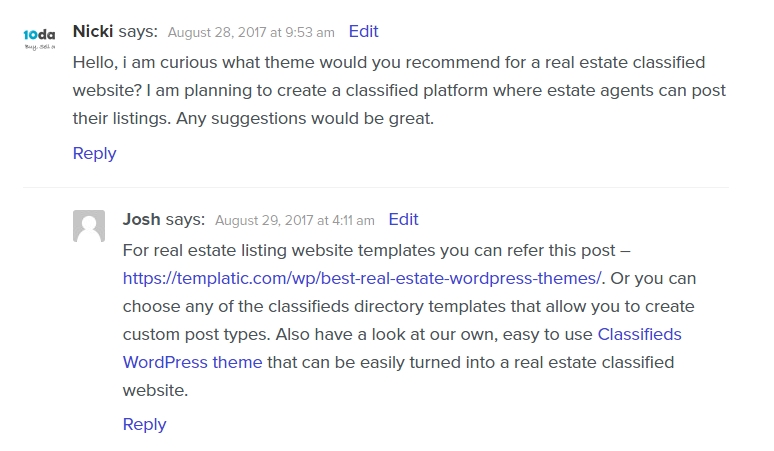 Also, one of the important tasks regarding comments is to get rid of the spammy content. Comments can actually add more value to your article. Not just for the users, but also for the
Researching the current trends and deciding about new subjects
You constantly need to update your website with the latest content. For that, you must keep looking for the trend updates for your niche and write about it.
You can only survive the intense competition on the internet if you keep the pace. In a long run, what you write about also matters.
To keep your readers happy, you must stick to your niche and providing exclusive, and very useful content. To keep your readers' updates, you can search and plan out new articles that about recent affairs and according to the requirement of current time.
Speed and other optimizations
The speed of your website matters for two different reasons:
Users, obviously, prefer a faster website over a slower one
Search engines too, tend to like pages with quick page load speed
And subsequently, there are innumerable advantages of a fast website. Therefore, it is vital to ensure that your page load speed is satisfactory.
To do so, you can rely on various free online tools like Pingdom and gtmetrix. These tools lets you check the speed and provides you insights on what could be done to improve the speed.
Moreover, over time, you can perform simple exercises to increase the page load speed of your website. Removing junk from your website, clearing cache, etc. can really improve the speed of your blog.
Regularly Backup your WordPress Blogs
One of your main tasks after you create a WordPress blog is maintenance. And the first thing you should be taking care of is backing up your site from time to time.
Besides security and speed enhancement, you must also make sure that your site is backed up, time to time. Backup proves to be a lifesaver at the time of technical emergencies.
Mostly, premium hosting services provide the feature of periodic auto backups of your site. If not, there are WordPress plugins that can act as a backup manager.
One of the most popular and recommended one is the Backup Buddy from ithemes. This plugin does much more than just backing up your site. It is a premium plugin and helps efficiently manage and maintain your blog.
Backup is a must. If your site crashes or is hacked, and all your data is lost, you need backup to get your site running again.
Continued promotions
Promoting your blogs is also not a one time process. It's not like you run a promotional campaign in the beginning and you get the traffic forever.
In fact, you need to repeat your promotional efforts again and again. They need not be extreme promotional campaigns, but at least make sure that you use the generic means of promotions to advertise your blogs.
For instance, to make sure that your blog reaches your readers, you can share it on various mediums like Facebook, Linkedin, Twitter, etc. Also, if there's an important post, you can use paid advertisement mediums.
Therefore, promoting your WordPress blog is also one of the most important maintenance routines.
Ready to create a WordPress blog now?
So these were the simple steps that you can follow to start your blog. With WordPress, a feature-rich theme and a few efforts, you can get your site live in minutes.
A blog website created with WordPress is manageable and easy to use. The easy back-end options at the WordPress dashboard are intuitive and self-explanatory. So you can manage your pages, the appearance of your site and manage your blog posts and categories very easily.