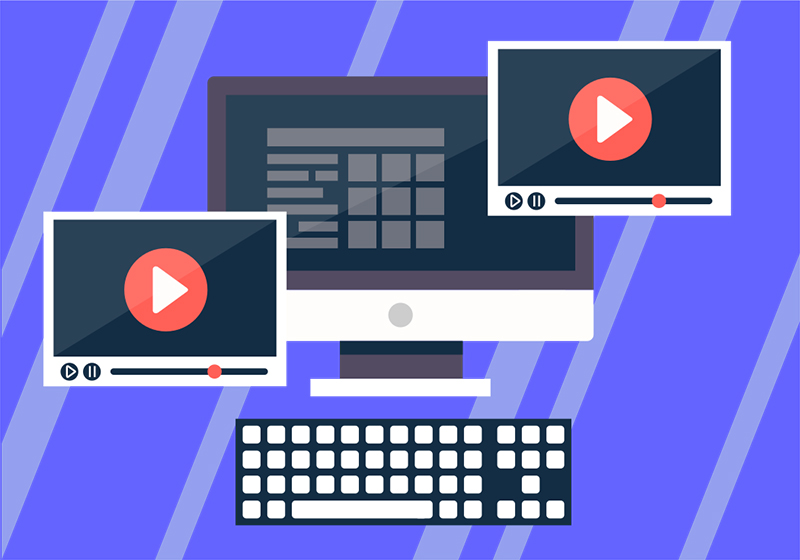 Wondering why or how to add video to WordPress websites? If you want to increase conversion rates and keep visitors on your site for as long as possible, then you should consider adding video to your WordPress site. The average visitor spends almost 90 percent more time on a website that contains video content. Almost 6 billion videos are viewed on YouTube every day. Having a video about a product increases the chance of a purchase decision by 400%. These are just some indicators of how important video content is for any website.
In this article we will show you how to add video to your WordPress sites.
You can add a video directly to your WordPress site by simply uploading it via the media library. That being said, we do not advise you to do it this way. In addition to consuming your server's resources (bandwidth and storage space), you can slow down your site which will negatively affect your SEO over time. Why would you waste your server resources, spend upload time and risk your site becoming slow when there are services like YouTube, Vimeo, Metacafe, Dailymotion and others?
The solution would be to add your video to one of the popular video services above and then embed that video on your WordPress page. In this way you consume their resources, and the visitor watches the video and stays on your pages. Great, right?
Well, let's go in order. Let's say the video you want is on YouTube.
Open the desired video and then copy its URL.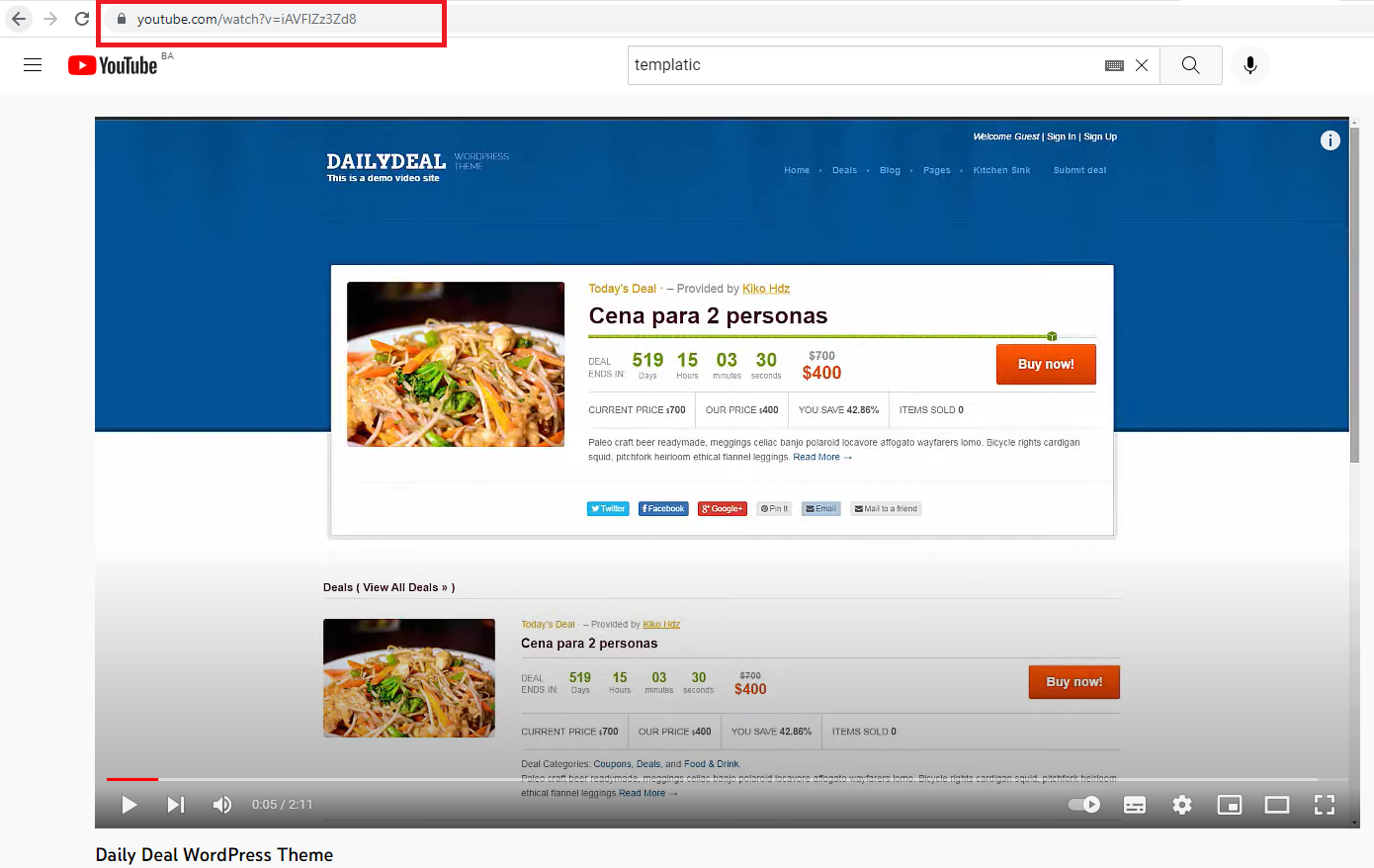 If all goes well, your WordPress website will recognize that it is a YouTube video and will display it the way it's supposed to be displayed. Therefore, open the post or page where you want to display your YouTube video and just paste the URL that you copied in the step before.
The video will automatically load and display perfectly.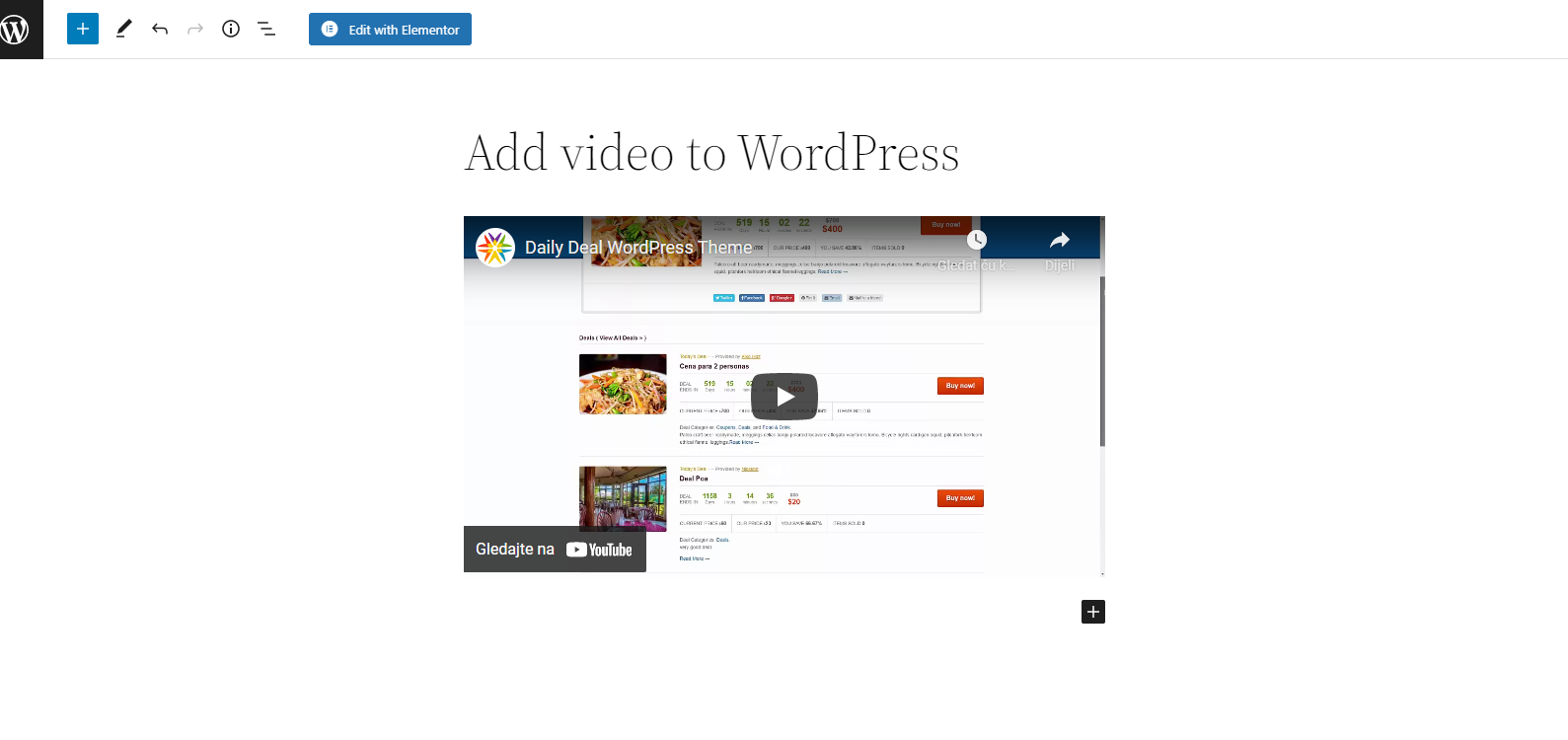 Simple, right?
There is another option, select the Video block inside the Gutenberg editor, and then enter the video URL inside it. Click the + sign, then type "video." Select the first option from the list.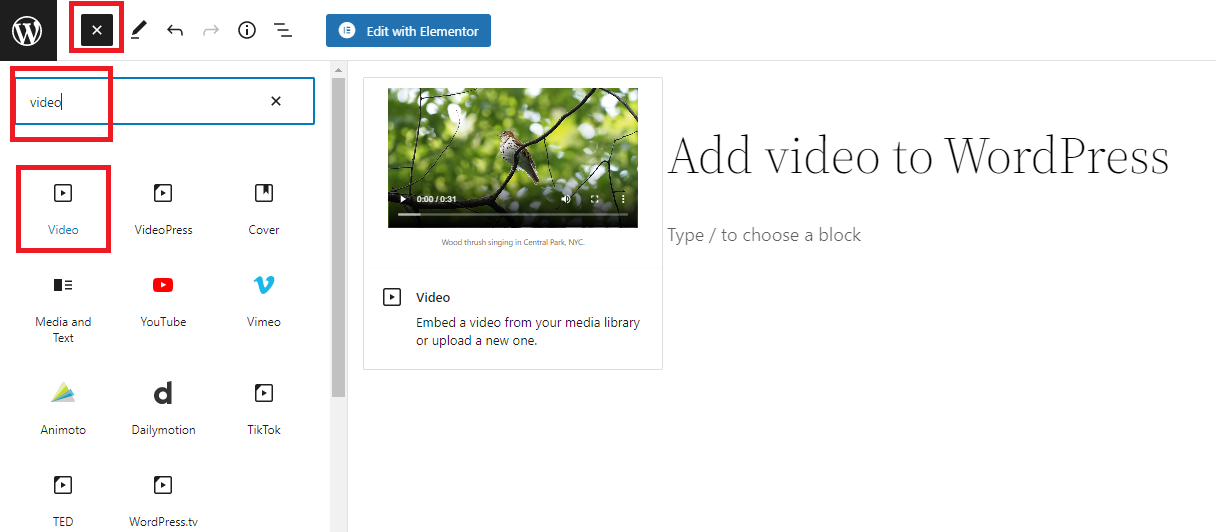 A new window will open where you can choose whether you want to upload a video file, pick an existing video from your media library or add one with a URL.
We will choose this last option and we will enter the URL of our video.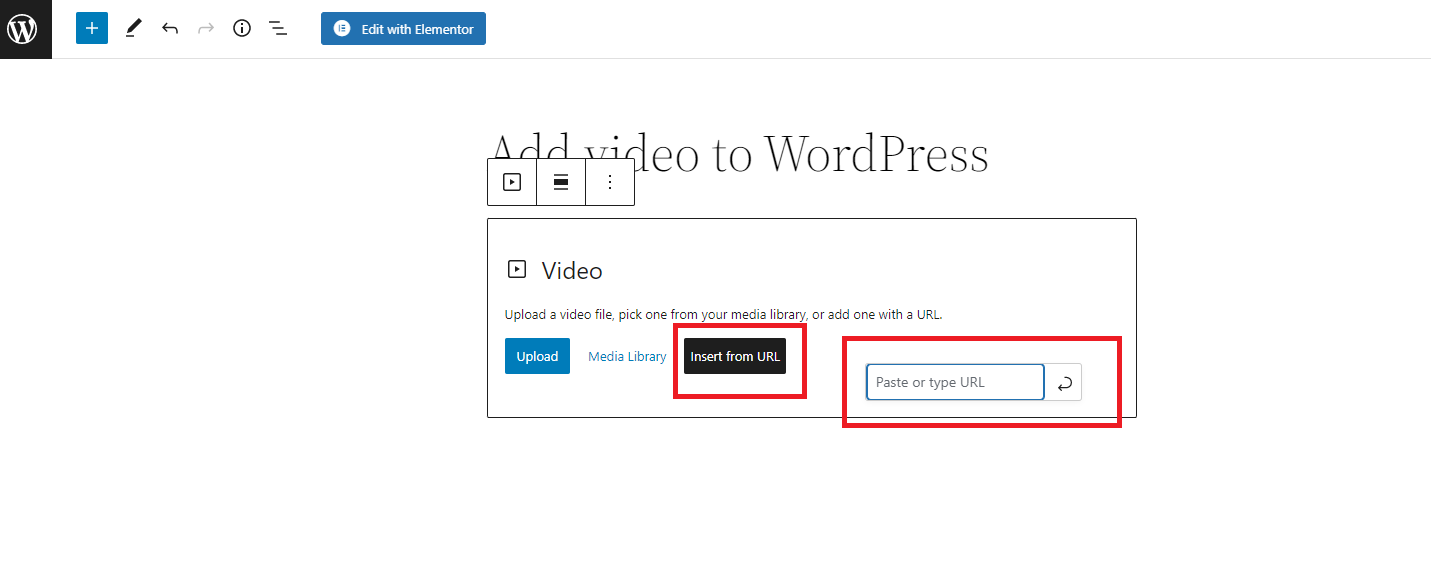 This is how we added a video inside our post.
We've shown you the easiest ways to add video to your WordPress pages. If you want to create a video website that has a lot of videos that you can edit in advance, then you will have to use one of the plugins for that purpose. One of the best plugins on the market is Presto Player. It is a commercial plugin that allows you to add videos from an unlimited number of sources, edit them and launch your own video website. For more details about the plugin visit the official website.
In this article we tried to show you how to easily add video to your WordPress pages. As we mentioned before, video content keeps visitors on your website longer, increases conversion rates and improves the overall user experience.