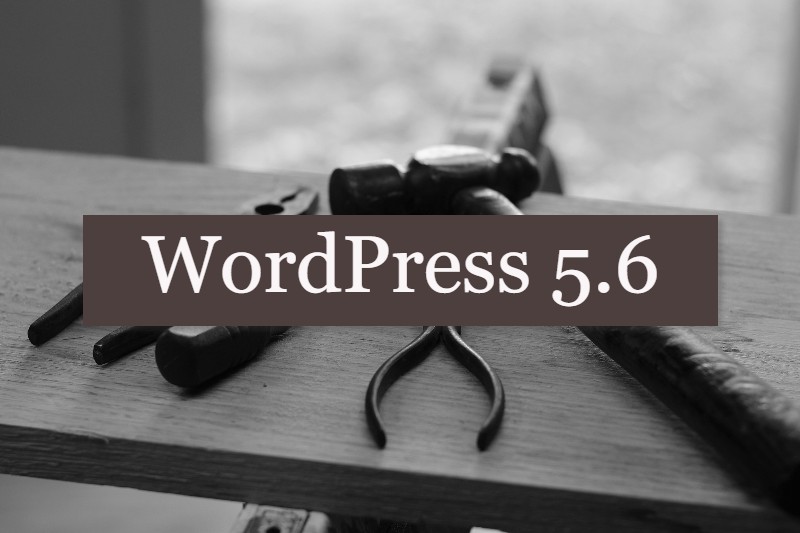 WordPress 5.6 was released on 8th December 2020, almost 4 months after WordPress 5.5, called Eckstine was released. The new version is called 'Simone' named after the performer Nina Simone. She was an American singer & songwriter who spanned a broad range of musical styles including classical, jazz, R&B, gospel, etc. civil rights activist
It comes with a brand new theme called WordPress Twenty Twenty One.
What's new?
The new and improved version of WordPress comes with a lot of fixes and new features for a better user experience. Here is what's new in WordPress 5.6:
Also learn how to update your site to WordPress' new version easily.
We always recommend you to keep update your WordPress website updated to latest version as it comes with a lot of new and latest features, new compatibilities, enhanced features as well as bug fixes.
As for WordPress 5.6, it comes with some new improvements.

Automatic Updates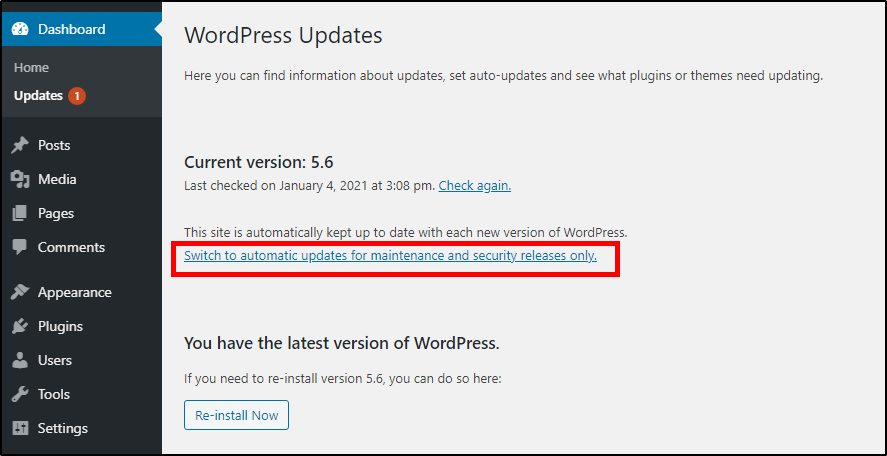 If you are using managed WordPress hosting, they will automatically update your site with the newest version of WordPress whenever it is available.
As the name suggests, the option for automatic updates allows you to opt for automatically updating your WordPress when a newer version is available.
Navigate to your WordPress dashboard and choose the Updates option. On this page choose the 'Enable automatic updates for all new versions of WordPress'.
With that option enabled, your WordPress system software will be automatically updated whenever a newer version is released.

A new default theme – 2021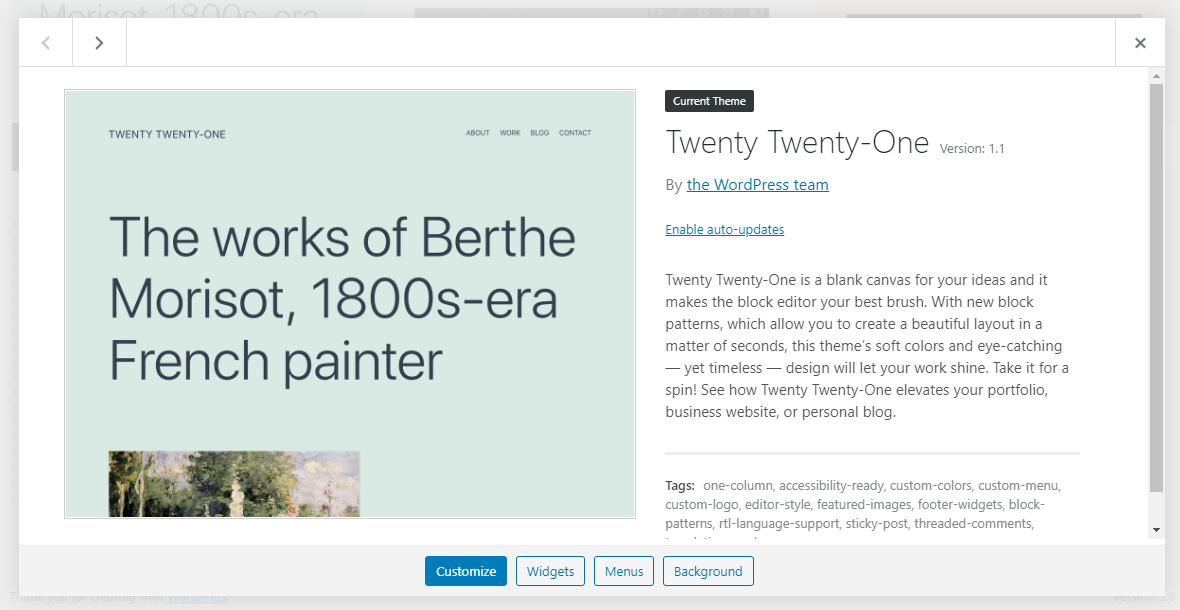 The new version of WordPress comes with a new version of WordPress default theme. The last theme was obviously, WordPress Twenty Twenty and now we have a brand new theme called WordPress Twenty Twenty one.
The new theme with fresh and pleasant colors can be used as a base for your WordPress websites. It provides you all the best opportunities to build with the block editor. Also included, are some pre-designed combinations and block patterns and all the options to customize your Twenty Twenty One WordPress Theme.
Since it is the default theme, it is very SEO friendly and optimized for the best performance with WordPress' latest version. With this theme, you can either build your own pages and posts from the scratch using the Gutenberg editor (which is also updated with the new version) or use the inbuilt patterns.

PHP 8
PHP is the programming language in which WordPress is written. WordPress 5.6 supports the latest PHP version, PHP 8. The latest WordPress version was released on  26 November 2020 and the WordPress 5.6 supports it.
So the developers can use the latest version of PHP with the new updated WordPress. However, no changes have been made to the existing compatibilities. So even if you use the older/compatible versions of PHP, it should work just fine.

New Features in the Block Editor
With the new updated block editor, there are enhanced features and added facilities for your block editor.
The information panel: i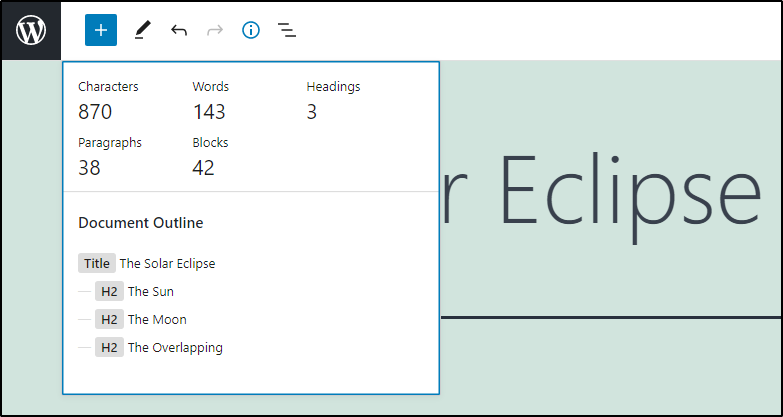 A very useful utility is that the i symbol on the top of your block editor will now show you some very useful data.
Along with the document outline, it will show the character count, the block count, paragraphs, words and headings count. It is very insightful since you can keep track of the different counts and structure of your website.
Focal point picker for videos
Positioning videos inside your block is now possible by using the focal point feature. This feature wasn't available till now but with the updated block editor, you will be able to display videos with more precision.
Improved Block search
Even better experience with the block search feature with the new facility to add and save different keyword variations for a certain block type. This will make block search feature extremely easy to use for the users since they can use their own words to find the blocks.
Other Improvements
You can now add foreground and background colors to the list blocks.
The social block has a new style, and open in a new window option.
Manage your editor with what is called "preferences"
Application Password
While this feature doesn't directly impact the WordPress website builders who use WordPress themes to create a website, it is definitely a good news for the WordPress developers.
Application password is different from your WordPress password that you use to login and access your WordPress dashboard. It only allows access to some applications to the required parts of your WordPress site. This is generally used by external sources like some plugins or applications to access to your website without having to share your password.
This was done using cookies and nonce to identify the authentic applications, which was not very reliable as well as a little inconvenient method. However, now with each user account on WordPress, an application password can be created.
For non technical people to understand, we can take the example of how Facebook allows apps the access to a part of our profile information for certain games. To generate the application password you can navigate to your profile page at Users >> Profile. Scroll down to find application password.
You can easily revoke the 24 characters long application password by choosing a name for the application password and clicking "Revoke". The password is in an alpha-numeric format and in a familiar format. It is just a new and more reliable system to accept and process authenticated requests from apps outside WordPress installation.

How to update to WordPress 5.6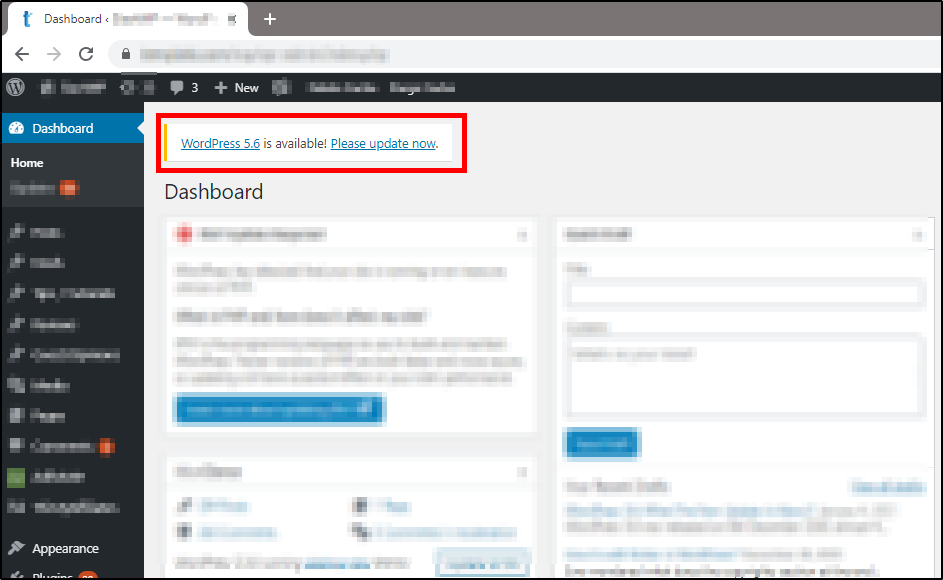 Whenever a newer version of WordPress is available, a message will appear in your WordPress admin area with a link to update. Just click update to automatically update your WordPress to newer version.
But before updating your WordPress website, make sure you back up your website, and even test the new version with your existing site data, by setting up a test site.
Backup your website before updating WordPress
Whether it is a update for a theme, plugin or WordPress, you should always secure a backup copy of your website and store it on a reliable medium before updating your site.
Generally, the updates run smooth, but sometimes – some technical conflicts with the existing code files of your theme/plugin or WordPress can cause problems. If this happens, a backup of your website can be quickly restored to revert back the changes and restore normal functioning of your website.
We recommend setting up a test site where you can update your site and test different functions to see that the updated version of your site works perfectly fine. If it doesn't, you can make necessary changes and then replace the original site with the test version.
You can manually backup your website or use a special backup software to draw a backup of your website before updating WordPress.