Show specific custom fields as tabs on listing detail page
With Tabs Manager add-on for Directory you'll be able to show custom fields of your choice as tabs on the listing detail page. The label you set will be used as the tab name and the value visitors provide while submitting the listing will be used as content for the tab.
Important note: Some Directory child themes (e.g. City Guide, Locations, etc.) have detail page layouts without any tabs and therefore cannot utilize this plugin.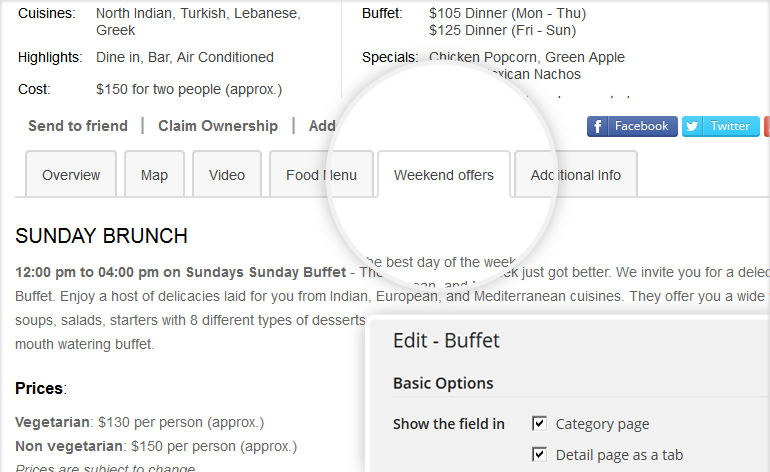 Tabs Manager fully integrates with existing custom fields
The Tabs Manager plugin has the ability to utilize your existing custom fields and transform them into tabs on the detail page. All you need to do is click on the appropriate option while editing the custom field and the field is ready to go. Field types that works best here are Text Editor and Text Area.
Get started now. Add to Cart Tabs Manager add-on