6 Ways to Monetize a Directory Website
Posted on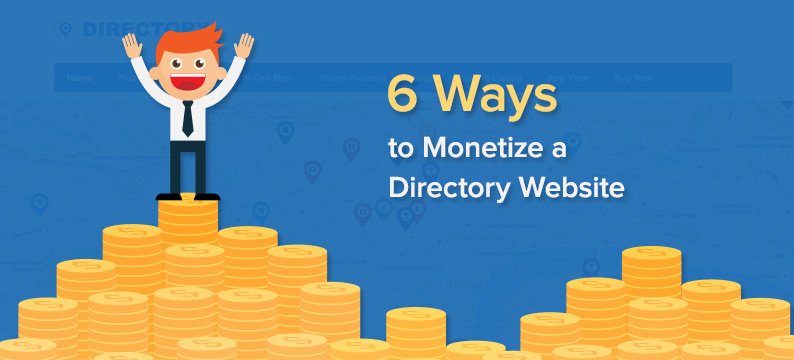 Starting a successful directory website is a huge undertaking. You don't have to spend more than a few minutes searching the web to find a long list of directory sites that were clearly started with a flash of motivation yet quickly died out just as quickly.
It's sad but true. There are many directory websites out there that look like they had real potential if only someone had stuck with them long enough to generate results and ROI.
The problem is that too many people start looking for ROI before they've actually invested any serious time or effort into the project. If visitors sense that your site is about little more than making a quick buck, there's a good chance they'll disappear in a flash and never come back.
One of the great things about directory websites is that there are so many different ways to monetize them. That said, monetization isn't something you want to jump into too quickly — especially when you're content is still thin. Our last few posts have been about the importance of creating high-quality content before anything else and I'd recommend you read those posts first.
Here are the links to our previous posts:
The Importance of Creating Engaging Content for Your Online Directory Website
How to Define and Serve Your Audience
Of course, once you put in the required work to create plenty of great content and your traffic numbers have begun to prove your site's value, it's time to start thinking about how to monetize.
There are plenty of ways to monetize your website and 6 of the most common ones are covered in this post. When it comes to selecting a monetization method, there's no one-size-fits-all solution. The ideal method varies with every website and will depend on things such as topic, location, traffic volume and authority.
One of the smartest things you can do is subtly experiment with a few different monetization methods. Figure out what monetization method works well for your site and then work on optimizing it.
1. Sell Directory Listings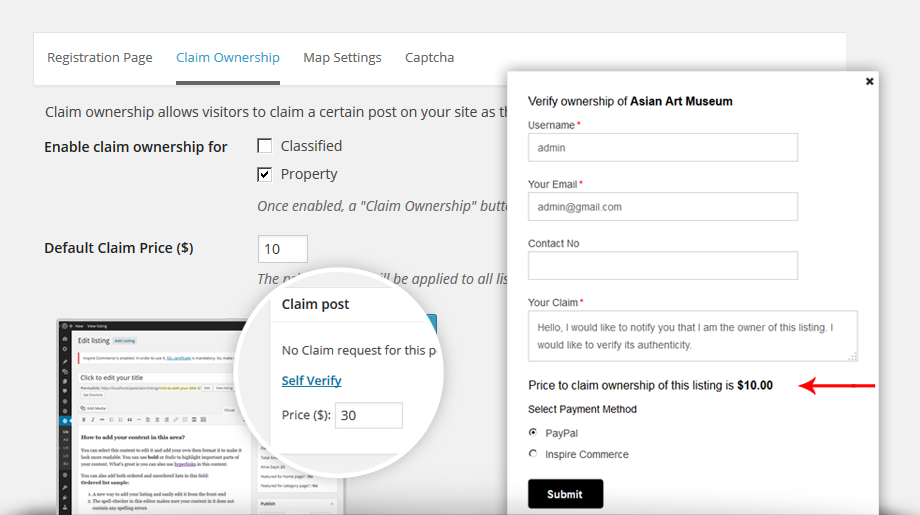 Not surprisingly, selling directory listings is often the default option when it comes to monetizing a directory website. It's also one of the most challenging ways to monetize your directory site because anyone paying for a directory listing will want to see some kind of return on their investment.
You'll need to demonstrate that your website has adequate traffic and that you are able to generate referral traffic to your customers websites. If you're able to achieve both these objectives, our Paid Claims Plugin will allow people to claim and pay for a listing on your directory website with little or no involvement from you other than the initial setup.
2. PPC Ad Networks

Whether or not you can monetize your directory with ad networks will depend directly on how much traffic your site is generating. Obviously, more traffic equals greater potential revenue.
Ad Networks are a popular monetization option because getting started is relatively simple. The most difficult part is often deciding which ad network to go with and where to place your ads. Popular ad networks include AdSense, Media.net and Federated Media but with a little research you'll find many more. Before you commit to using an ad network on your directory site, give careful consideration to your other options — PPC ads don't always provide the best bang for the buck.
3. Private Ad Placement
If your directory site targets a specific niche, you might find it easier to sell advertising directly. Although this usually takes a little extra work, not having to rely on ad networks or adhere to their policies might make it worth the effort. You're also free to renegotiate your rates as your traffic increases or your website authority improves.
While ad networks only require you to fill out an application and drop in a piece of code, private advertisers will likely want much more. Plan on putting together a media kit or advertising sales page that contain a thorough description of your website, the content you produce and some detailed traffic statistics.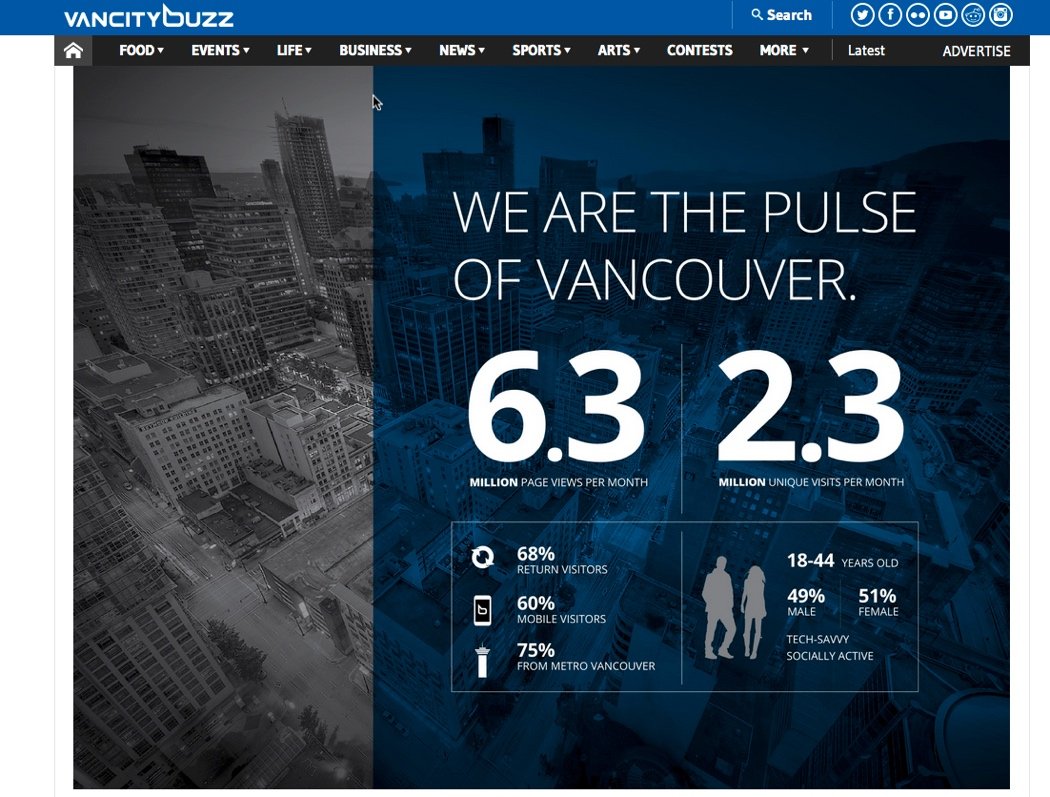 4. Locally Sponsored Articles or Posts
On a small scale, sponsored articles can be a great way to generate additional revenue. Just make sure that when you write a sponsored post, it's clearly identified as such. The last thing you want to do is alienate your visitors with an undisclosed sales pitch – not to mention the FTC.
If you're interested in using sponsored posts to generate revenue, you might find this HubSpot article helpful. It points to a strong correlation between sponsored post prices and domain authority, Facebook fans, Alexa and PageRank.
You can also tailor sponsored post to your niche. For example, of you're creating a directory that contains businesses, you could interview business owners and feature detailed articles about them and their business.
5. Affiliate Products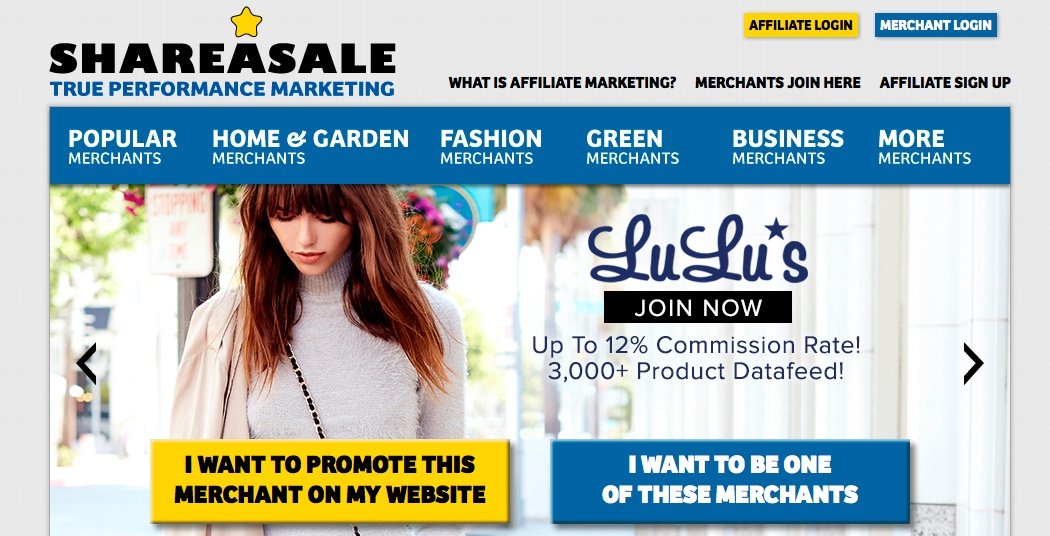 There are plenty of ways to advertise affiliate products on your website although the ease of doing so will probably depend on what niche your directory site is targeting. If your directory site is travel based, consider looking at affiliate offers around travel accessories or even a program like the Expedia Affiliate Network. If you're targeting tourism or events in a specific city, you could try to arrange a commission or revenue share on tours sold through your website.
When looking for specific products, the biggest affiliate programs is Amazon. Not only is it easy to get started, but you have plenty of control over which ads are placed on your site — something that doesn't always happen with the PPC networks. You'll also find plenty of well-known products and services at shareasale.com.
6. Lead generation & CPA Networks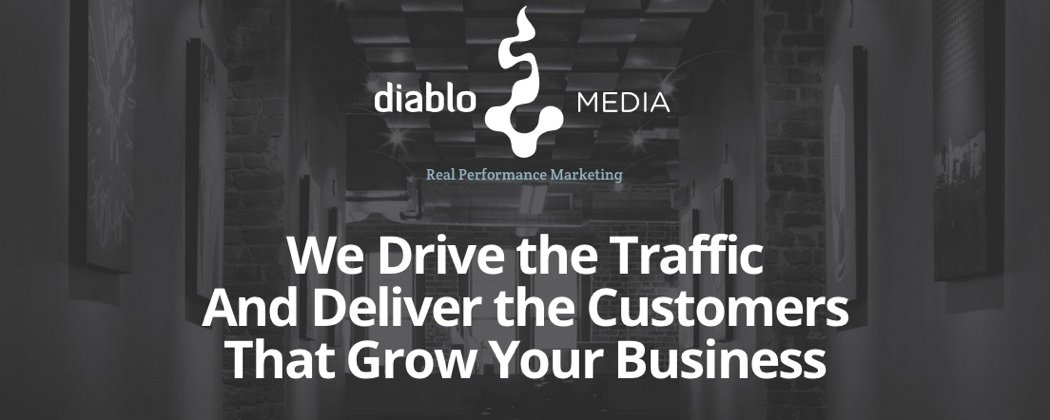 Lead generation is another option for monetizing directory websites and one worth giving some serious consideration to, especially if you're in a well-defined your niche that's willing to pay for quality leads. Like PPC advertising and banner advertising, you could choose to use a CPA network like Diablo Media, PeerFly or Neverblue or you might decide to sell your leads through a private agreement.
Well-targeted CPA offers can often be profitable with less traffic that is required for an equally profitable PPC network. If your traffic stats are not that impressive yet, this might be a good place to start.
Don't Be Quick to Monetize a Directory Website
Most people start a directory website with the intent of generating a profit — there's nothing wrong wth that. If you're providing value to your visitors and a reason for them to return to your website, you traffic numbers will reflect your efforts.
Unfortunately, there is often a disconnect that occurs. Too many website owners place the cart before the horse — looking to generate revenue and profits without actually providing anything in return.
Instead of launching your directory website and immediately looking for ways to monetize, focus on creating content and providing your visitors with the information they're looking for. The resulting increase in traffic will open up additional revenue opportunities that go far beyond the typical directory site that's just trying to sell listings.
If you've been experimenting with different types of monetization for your directory website, we'd love to hear about what has or hasn't been working for you.