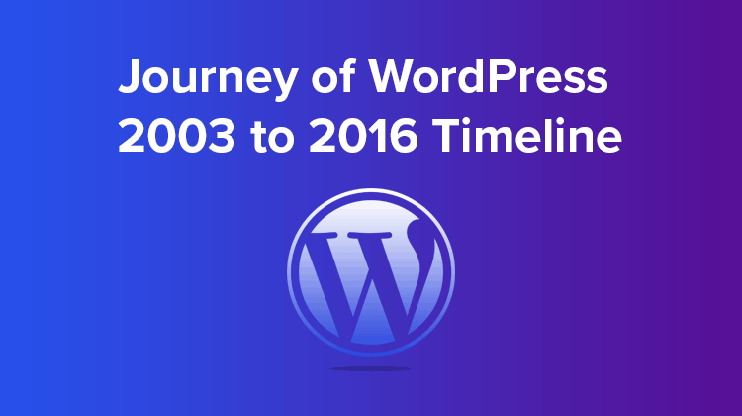 This is a guest post by Lisa Smith. She is a Designer and a writer at Blueberry labs.
The manner of communication has changed over the past few years. In this regard, we are stressing on the various vehicles of communication that helps in giving out a message for a particular cause.  Traditional media still exist in the form of new paper but the world is more engrossed and focused on the induction of new media.
Under the periphery of new, or as we say Digital Media, blogging is a finite form of communication which can create a havoc effect for any situation. This is the strongest tool for digital communication.
The art of blogging is simply a way to reach out to people across the globe and make them united over a particular cause. On the other hand, blogging also plays an important role in promoting a subject or an object or something which needs human attention.  Both domestic and commercial platform is using the mechanics of blogging for creating a better communication network.
You must have heard about WordPress, the largest platform for blogging and creation of online content.  Here, we will highlight the journey of WordPress over the years and will discuss that how it has transformed the scene of digital communication?
WordPress was initiated long back in the year 2003 and from then till now it has been divulged into the largest content management platform in the world.
Evolution of WordPress (Since 2003)

In the year 2003, it was launched officially all over the world. In the initial stage, the platform was very simple with nothing much to explore. There was not even a dashboard.  Every post on WordPress at that time had only three modes like Publish, Draft and Private.
The year was 2004 and Mingus the first WordPress plug-in architecture got introduced.  In contrast with this, there were other features like Subcategories, Custom fields, thumbnail creation, post preview etc.
After Mingus came into force, there was an innumerable plug-in which got developed over time. Some of the most promising plug-ins which have created a huge resemblance on WordPress is noted below.
Strayhorn– This thing has helped WordPress to induce the option for pages in addition to various posts. The dashboard and multiple theme support provision came after this plug-in was introduced.
Duke in 2006– This has brought a major change in entire interface of WordPress. Some of the best features that Duke has added are Image or File uploading, theme preview via thumbnail, improving the posting speed, new hooks for developers.
In the year 2015, Powell got introduced. This is a tool for easy sharing of content.  It has also extended character support in different languages. The theme customizer added browsing and previewing of various themes before installation.
Along with these three, there were many innovative plug-in which got introduced with time and helped in making WordPress a superior platform in content management.
Themes in WordPress
Another magnificent feature of WordPress is the diversified themes that it offers to its customers.  There are multiple themes available to choose from your own WordPress account.  Some of the best WordPress themes are
The Gem
King Size
Wizard the Photography theme
Kaffe and Co.
Let's discuss some facts that why a person should use WordPress?
Well, talking in terms of popularity WordPress has exceeded every step and now is considered to be the most popular domain among the online writers.  Along with WordPress, there are innumerable platforms which serve the same service but somehow loses out the vitality in its working. What makes WordPress unattainable by the competitors is what comes next.
WordPress is Free and Open source– This is an open platform where a user can find the space to use, edit and redistribute the content in any way according to his or her wish. The platform gives a wide amount of freedom to the writer. Other than this, WordPress is absolutely free and comes with an unlimited validity. Many a time, a person faces installation problems on various platforms but installing WordPress from its official site is easy and flexible.
Any type of website can be created with WordPress- In the contemporary times, WordPress is more than a blog platform. Mostly every form of digital communication can be achieved through WordPress. It is contended with every form of website creation. A person can introduce any type of website through WordPress. Wide range of themes and Plugins helps to increase the demand for various categories of website.
E-commerce website– This is purely a website for commercial usage. An e-commerce platform is made for carrying an online business. WordPress helps in creating that platform for effective use.  WordPress has induced various innovative themes to design your e-commerce website in the best way. Along with this, there are effective e-commerce plugins Like WooCommerce and WP ecommerce.
Membership Website– WordPress is also quite flexible in creating some great membership website. This platform, which gets created through WordPress helps in selling subscription of various premium services or digital products. The target user of this particular website is various authors, editors, administrators etc.  Along with this,  there are other forms of websites which can be generated in the best way by the assistance of WordPress. The other kinds are like
Every type of themes matching with all the variable categories of website is available at WordPress.
It is completely an SEO friendly product– WordPress is the only domain which fulfills every SEO responsibilities that a CMS is supposed to do. There are various plugins available to improve the search engine visibility of the website. Along with being easily accessible, the WordPress platform also divulge itself into some into some other elements like
Fast loading speed- The loading speed of the website gets increased
Excellent standard of coding- The coding becomes better in this platform
Navigation- The navigation becomes very robust in this platform.
Image optimization- In WordPress one can get the best image optimization
WordPress is easy to use- In relation to other domains, WordPress is the most user-friendly platform for all the people involved in this field. There are no such complications involved in controlling a WordPress account. Every step of operation is simple and helps the user to use effectively.  There are certain inbuilt facilities for blogs in terms of publishing, user management, RSS feeds, revisions and much more.
WordPress is very easy to customize– A user can get access to various types of customized design in WordPress. Starting from the font, color, texture, everything can be customized in the best possible way for giving a better outlook on your site. Sometimes it becomes difficult to change the customize settings in a website, people find it difficult to implement the task.  In the WordPress dashboard, the entire control panel is highlighted for a better use by the customer. Customizing via coding is also available in WordPress.
WordPress has a large community which helps in trouble shooting– The WordPress community is filled with various active users and developers. The entire forum is properly maintained for the user to give a better performance.
Security is provided in the best way– WordPress provides a high standard security for its users. The most significant part of WordPress is that the entire domain is absolutely safe from hackers. The entire user profile remains safe from every kind of attack. Even there is no such distortion of data.
WordPress Support multimedia- The platform WordPress has a very rich text editor. It supports easy insertion of images, video, audio in various blog post.  Every high-resolution images and video can get inserted into this platform without any hassle. Compared to other domains, WordPress support all the high-quality documents and files of the users.
It is integrated with any service application- In WordPress, there are variable platforms that can be easily integrated with any service application. Some of them are:
Contract form– This is the basic requirement for every website. Contract form 7 is the most popular plug-in in wordpress.
E-mail marketing– This digital form of marketing works best in the platform of WordPress. E-mail marketing can be used in the best way through this platform.  It has got every dimension for a proper working on e-mail marketing. This also stresses on the fact that WordPress is also beneficial for making a product viable in the commercial world. It can be used as a great dealing with the client.
Over time, the platform is getting better and developed– The involvement of WordPress is growing with time.  Starting from the interface, features and every other element has been highly customized for better usage.  There may be some other domains but over time WordPress has changed its working pattern and made it more flexible and better for the user.  Every type of digital communication vehicle can get a proper base in WordPress.
Well, these are some of the highlighted facts about WordPress.  There are many such important elements because of which this particular domain is rated the best among the digital users.
Blogging is said to be the most powerful tool of communication.  Every person can inculcate blogging for various essential purposes. It has become the voice for the new generation. Now, the blogging platform is entirely dependent on WordPress.  Over the years WordPress has been the most extraordinary support pillar for optimizing blogging in the best way.
Journey of WordPress in a nutshell
The entire story behind WordPress is indeed a successful one. All the bloggers around the world have been a part of this journey from the beginning.
In the era of digital communication, everything has been compressed into the domain of the internet. Even the mass popularity of print media has been carried over by the online platform. Apart from blogging, WordPress has evolved into a new dimension and that is the roadway towards advertisement. Yes, it has been a strong tool for the art of persuasion. Every write-up in WordPress reaches all most all the internet savvy people around the world and catches their attention. The promotional strategy of WordPress is very much clear and easy to handle. A particular website created through WordPress may promote a product or a service and within no time it is sure to get a good response from the people.
Both commercial and domestic promotion takes place over here at a huge rate. At this time when social media has challenged almost every other platform, WordPress is still vibrating with the same power and valor to keep up the work.
The themes available in WordPress are one of the most extraordinary factors to discuss. This is another reason for people to accept this platform for their use.  Both in terms of innovation and creative angle, every theme available is highly popular among million users.  The best WordPress themes 2018 have already been mentioned in the beginning.
In this entire journey of infotainment, WordPress has competed with various other domains.  Though it is now a monopoly in its arena, yet at one time it had various other competitors to fight with.  In the beginning, the acceptability of WordPress was a little slow but over the years it has built the momentum to be the heaviest web domain for all users.
Conclusion
Blogging can never be an alternative. The power of words and the reach is indeed a great step towards building a better society. In addition to its emerging development, people's support and believe also played a great role in the success journey of WordPress.
Social, entertainment, political, economic, fiction, non- fiction and every other form of literature receives the best appreciation over here due to its reach.  WordPress can never be ignored no matter what else comes in between. It had a loud voice for every reason and will continue to evoke the spirits of the people to write and express more.
Hope you enjoyed the journey! Feel free to leave your comments and opinions, we'd love to have your contribution to this post.