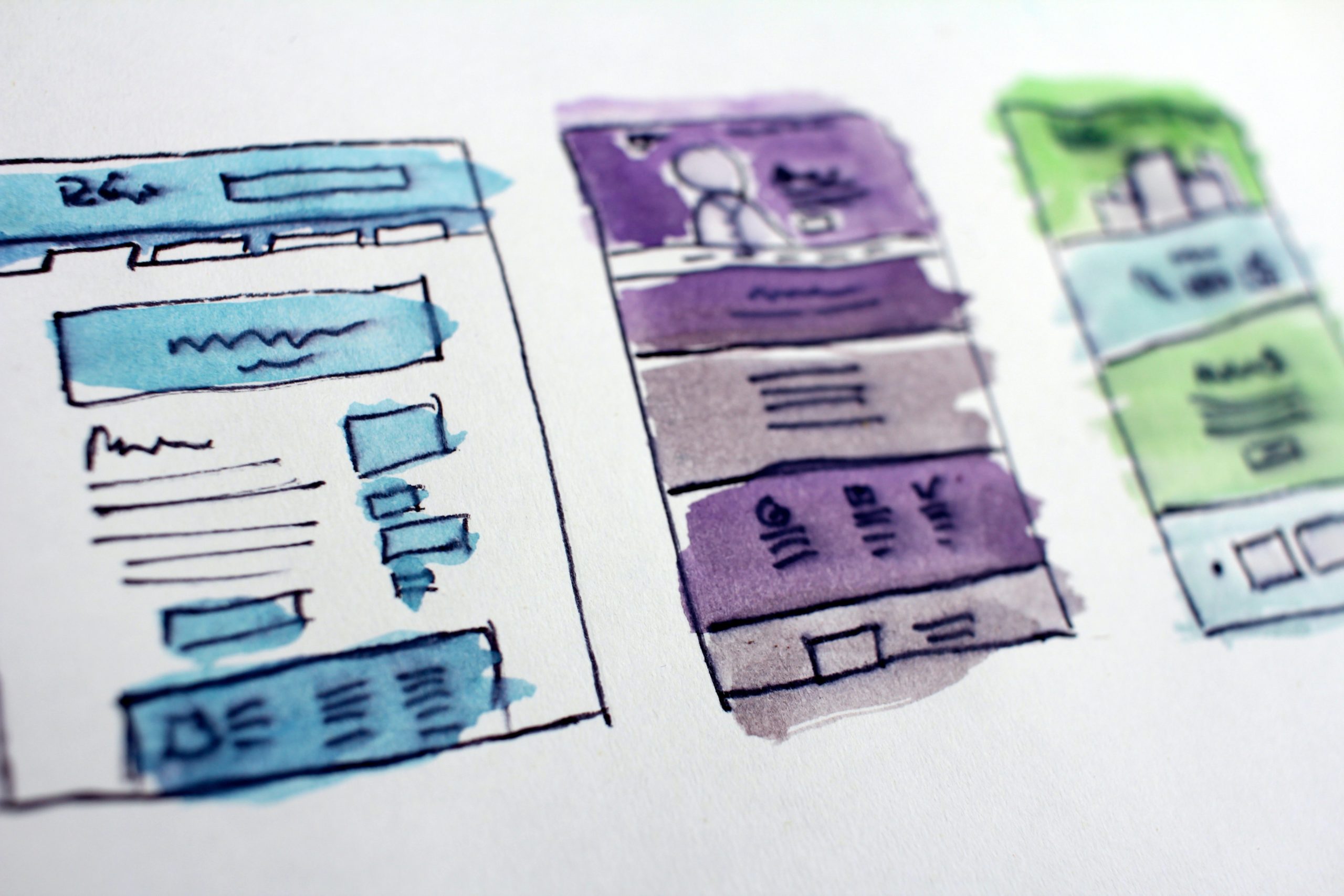 So, you just started a blog, and you have already decided on what topic to discuss. You have several dozen articles waiting to get published, but there's only one problem: you do not think your WordPress theme suits your blog best.
When looking for a WordPress theme that can go well with your blog or personality, look for one created by a good website layout designer. There are virtually millions of website themes to choose from, and you might as well go for a highly customizable theme and easy to use, like the portfolio WordPress theme.
It is also essential to make sure the template is search engine friendly to make it easier for you to top the SERPs. Integrated plugins can be a significant advantage, so consider these add-ons when choosing a website theme.
Getting a theme that is packed with features and special plugins usually costs money. However, if you are a newbie blogger and do not have the funds, you can still find a perfect theme for your website for free! Nevertheless, getting a premium theme is better. Most premium themes are customizable and come with a 24/7 support center, as well.
The portfolio WordPress theme
If you need to set up a business website, a portfolio WordPress theme is a perfect choice. It features layouts that allow you to showcase your Portfolio quickly. Don't get intimidated by its professional look; the theme is easily customizable, and you are allowed to tweak it a bit if you prefer.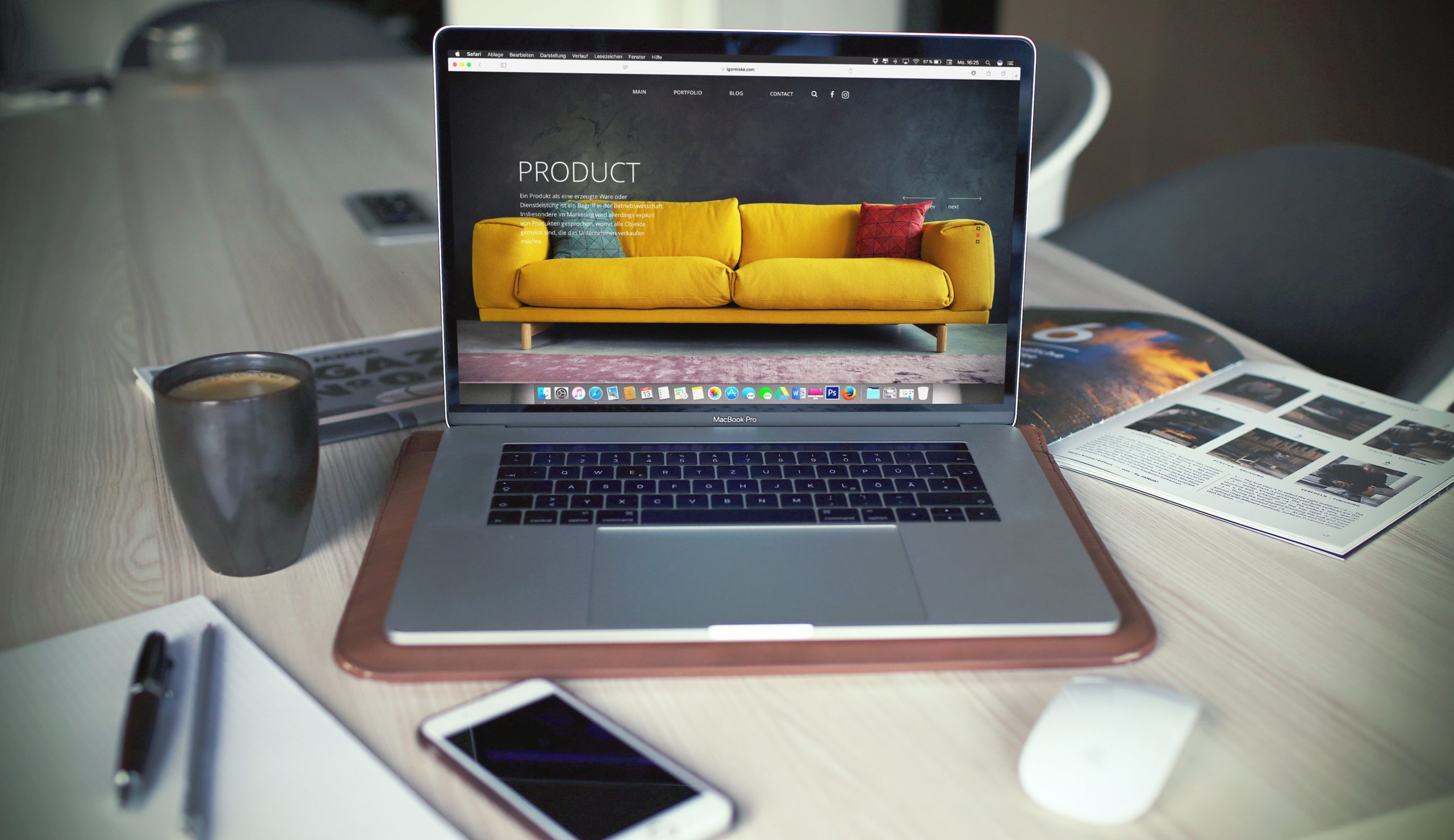 It is also an ideal layout for business or corporate websites. This premium theme features varying color combinations that will surely make your business website stand out among others. Besides, it allows you to customize and organize your posts, minus the complicated codes. This is one of the premium themes with the most straightforward user interface.
For personal blogs, travel websites, or spa and relaxation websites, this portfolio WordPress theme is just perfect. The theme includes features such as image and video slider, browser compatibility, and organic framework.
This high-quality premium theme features a slider, which allows you to post your products, services, and more. Best for business and portfolio sites, this theme accepts large photos that can make your website attractive and more impressive.
Portfolio WordPress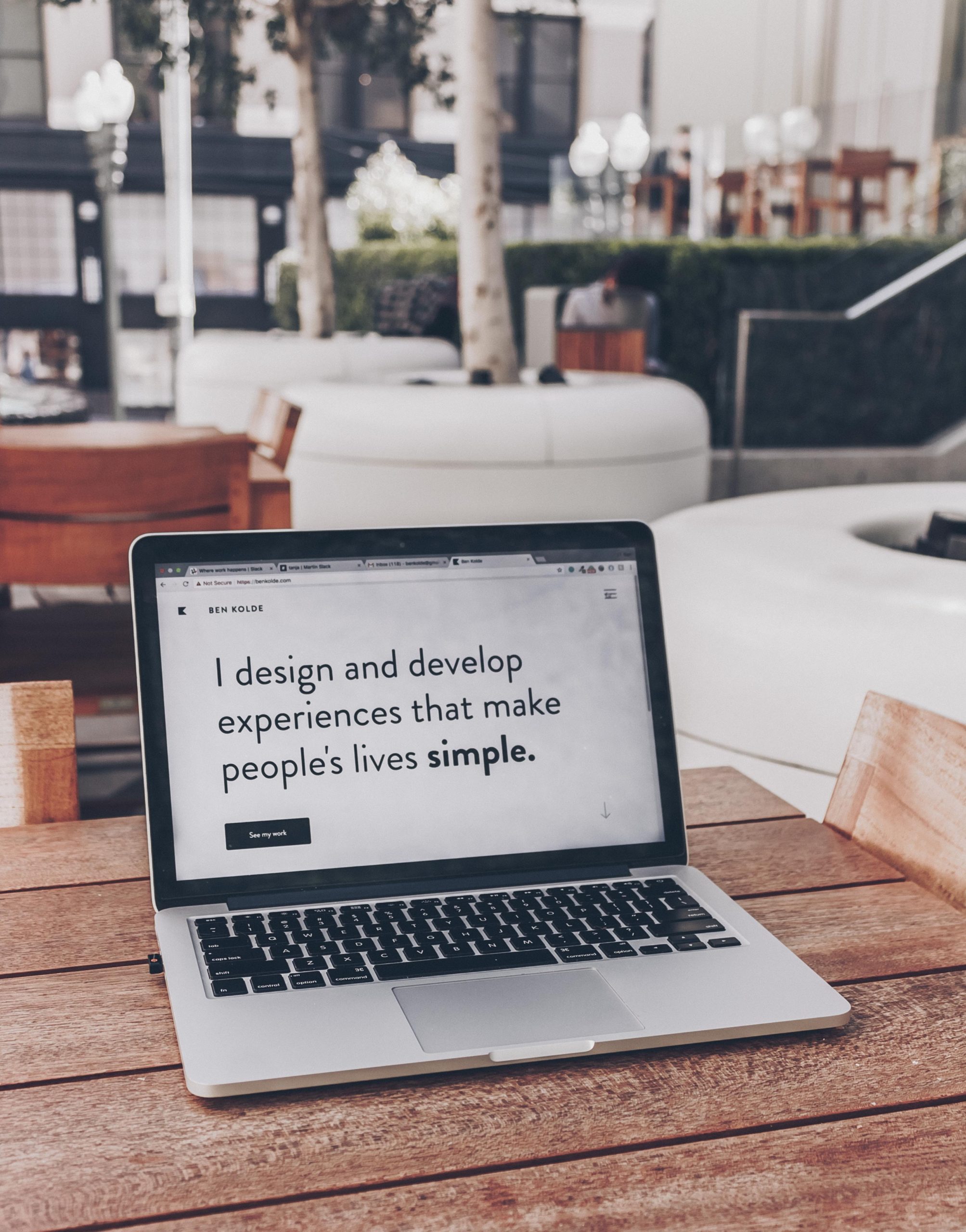 Portfolio WordPress Theme is a WordPress plugin that is designed for web portfolios. It includes an administrative panel that will allow you to edit the head quote text. It also allows you to edit all theme colors and font sizes. You can fill in a curriculum vitae (CV) and display it on a particular page.
This is very interesting as a portfolio WordPress theme for WordPress theme allows you to showcase your work. Portfolio WordPress theme will enable you to add subtle personal touches with a large billboard featured area on the homepage.
This WordPress theme will enable you to showcase the best of your work. Portfolio WordPress port Theme is a sleek and sexy theme. It is somewhat the best WordPress theme in making it easier for photographers or designers to create a specific site showcasing their latest work. This is because it looks modern and has lovely typography and large images, which would create an attractive-looking portfolio website.
Notwithstanding, this theme comes with four color options available through the Theme Settings in the admin section and the ability to post a project and determine whether you want it to be more featured on the homepage or billboard area.
The theme demo also allows downloading from where you can edit and create an impressive portfolio such as seven diverse styles to choose from default, blue, red, grunge light, grunge floral, antique, blue creamer, and nightlife colors.
Keep in mind that the template will also automatically and visually separate your blog and website portfolio content in making this fantastic theme for aspiring designers, developers, artists, and photographers. You can make it unique page templates types for the Portfolio, blog, blog archives, tags, and search for more theme display. This can be optional automatic image resize, which is used to create the thumbnails dynamically and featured images, and lastly, it includes widget enabled sidebars.
Note:
The WordPress portfolio theme has an easy-to-use interface.
WordPress portfolio plugin should look perfect to anyone that wishing to showcase any portfolio as it seems the themes are well designed everywhere, and this one is no exception. You can get the options to show off your blog and your portfolio page simultaneously with a nice-looking image slider.
You might like to get the layouts with your own choice of ten different unique visual color styles to pick from. You have these options to complete the advertising settings support page to add a page directly, so your reader will understand what your blog is all about. It also tells your readers who you are. Another one is the widget zed sidebar. It will allow you to load up your logo that comes with full help and installation documents.
The theme is based on making a portfolio to create and start by pointing out WordPress with short tutorials for the design guidelines. The code for WordPress is used to explain the custom panel created to edit the content, can be modified depending on what the client needs.
WordPress theme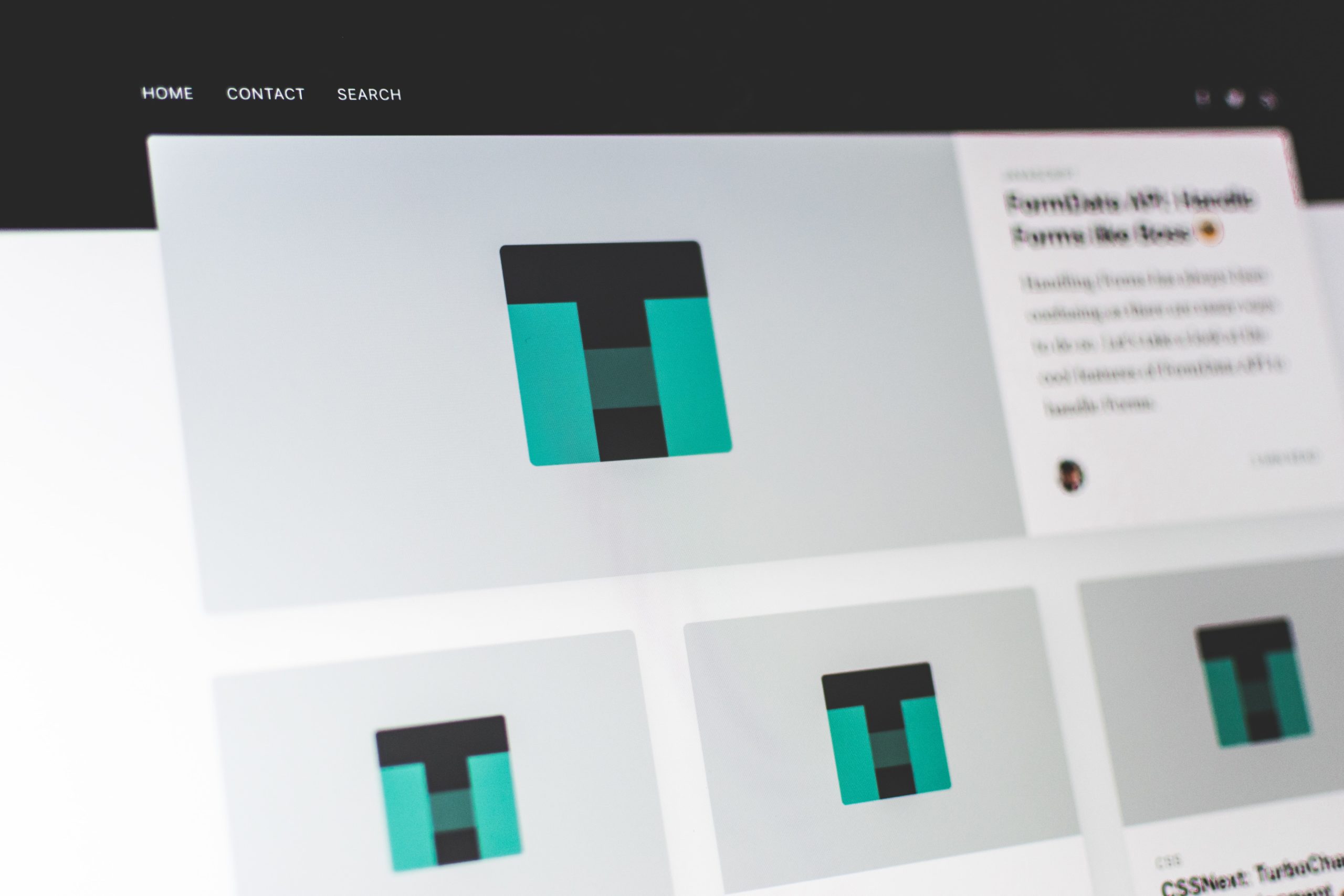 Whether you need a new blog design or start a blog, many blog themes and plugins are considered. Many individuals quest to find the best WordPress blogging theme to fit their needs. Although we always suggest WordPress as the blogging platform, different WordPress themes are recommended based on specific business needs and personal lifestyles.
This article's sole purpose is to act as a guide to help individuals make the best WordPress theme decision easily and quickly.
The essential elements for your blog
Below are the essential elements a blog needs to work for an established or an intending business:
Take a look at the SEO capabilities that will enable the blog to rank in search engines.
A look and feel that is compatible with the business brand and message.
Also, take a look to know that the Design is in line with the purpose of the blog and the goals of the establishment.
Take a look at the backend to ensure that you have excellent backend features that work for your specific lifestyle and needs.
Features and Benefits of WordPress
Below is an outline of features and benefits and the ideal users for WordPress theme:
Great support:
The WordPress theme support forum is a collaborative community of other WordPress users who use the platform to answer questions. WordPress also has a support and development team that is just a click away if an issue arises.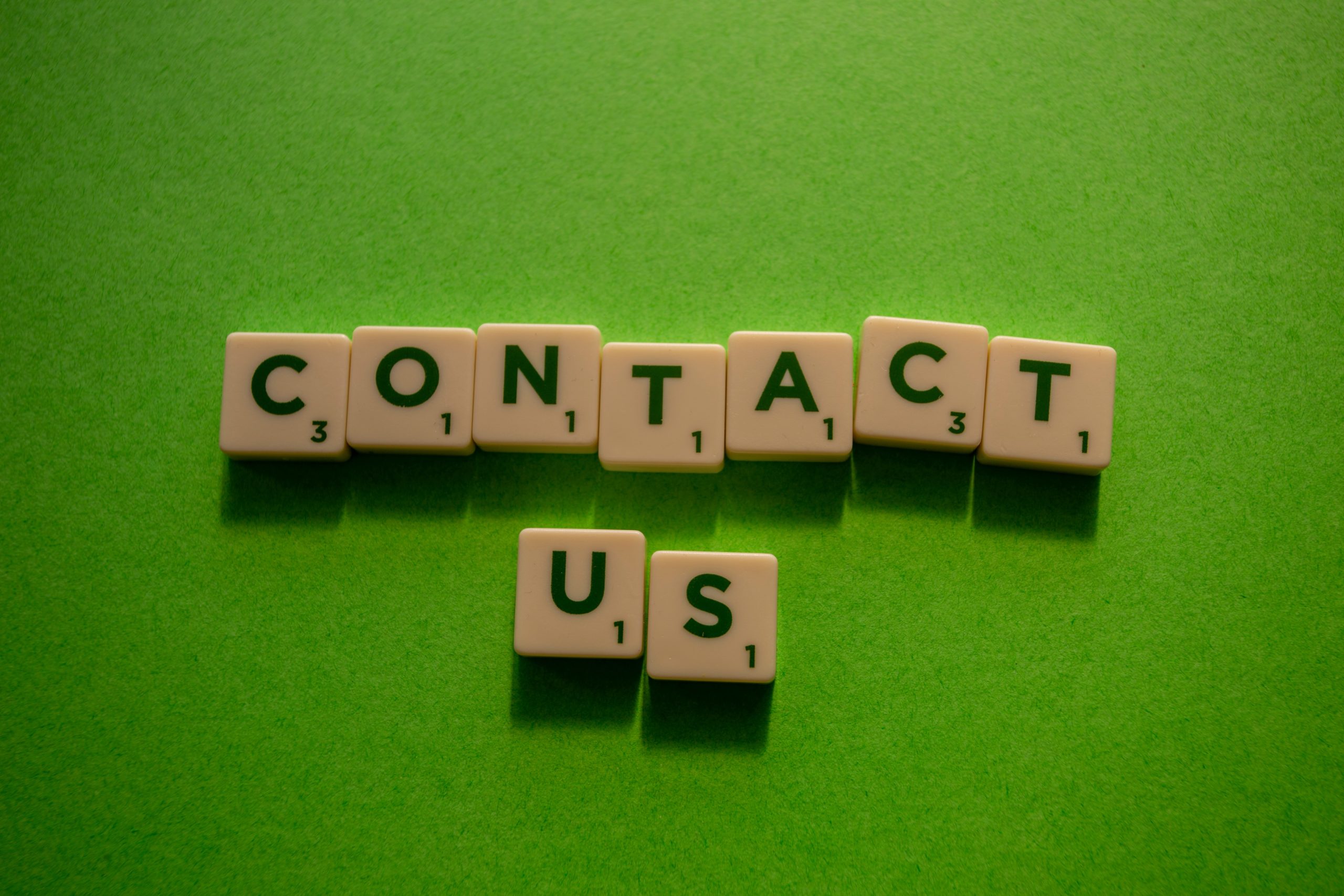 Easy-to-use design panel and font controls:
The best user-friendly design controls are WordPress design options that enable you to control most of your blog design without any coding knowledge.
For example,
You can easily add videos and image gallery to your sidebar,
You can change sidebar layout and width with just one click,
You can play with font types, sizes, and colors.
All these are done without having to know any code.
Faster page load times:
Search engines look at page load time as an essential factor in page rankings. This is why having a blog that loads quickly is a must in terms of page ranking. It is also crucial to blogging visitors who do not want to wait a few seconds for each item to load on the blog. They will leave without waiting.
Built-in SEO framework:
The WordPress theme creators prefer to call WordPress "an SEO-Optimized Framework" rather than just a WordPress Theme. I would agree with them, and here is why:
Unlike other frameworks, most WordPress themes have distinctive, built-in SEO capabilities—no need to find an extra SEO plugin to optimize your blog. And what is even better is that the WordPress design code is entirely separate from HTML codes in most cases.
Note:
To understand the benefits of this separated code, you must first understand blog coding basics.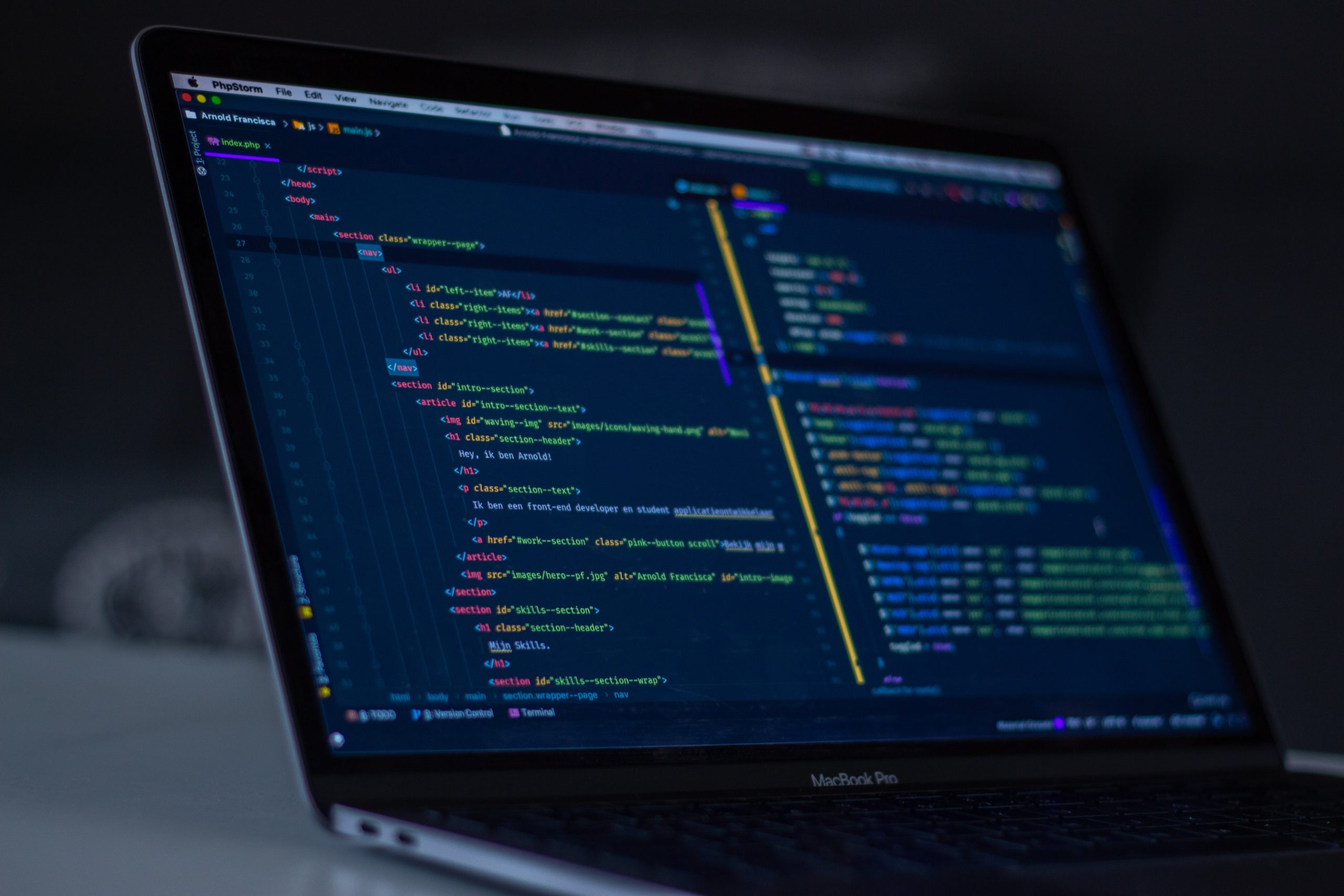 Most blog themes do not separate HTML coding from design coding. When these themes are used, added coding can puff-up the code that search engines read. This type of inflammation disables search engines from understanding what your blog is about and, in turn, deters your web page from ranking. Because most WordPress theme separates the HTML design codes, Google can easily read the clean HTML code and rank your web page. This way, you can do whatever you want in terms of design, and it would not gunk up the code that Google reads. Whenever you wish to change your blog's design, you do not have to worry about it affecting your hard-earned blog rankings.
Affordable:
WordPress offers its clients three options:
I. Free WordPress option
ii. Personal WordPress Option and
iii. Developer's Option
The free WordPress option
This option involves free WordPress packages, providing users with the essential tools to run your portfolio site.
The Personal Option
Unlike the free WordPress option, this option involves a one-time fee. It provides users with Themes on one live website and one localized development server. It also includes access to members-only Answers and Forums, lifetime Theme upgrades, and even a money-back guarantee on all updates.
The Developer's Option
This option Involves a one-time fee. It provides users with unlimited use of the intending WordPress theme on web pages owned by the user, access to all-new beta versions of the theme before they are released. It also offers access to the Client's Site Options, which allows users to deploy Thesis on sites for clients, access to members-only Answers and Forums, lifetime Thesis upgrades, and a 30-day money-back guarantee.
Customizable Style Sheets (CSS):
Most premade WordPress themes allow for design and template changes using a customizable style sheet. A developer is required to change the CSS and other types of blog coding PHP and HTML.
Customizable sidebars:
Like all other WordPress themes (including Portfolio), premade WordPress theme enables users to activate widgets on their sidebars to post exciting features. Having some background in HTML coding is an advantage in publishing and editing your design.
Plugins: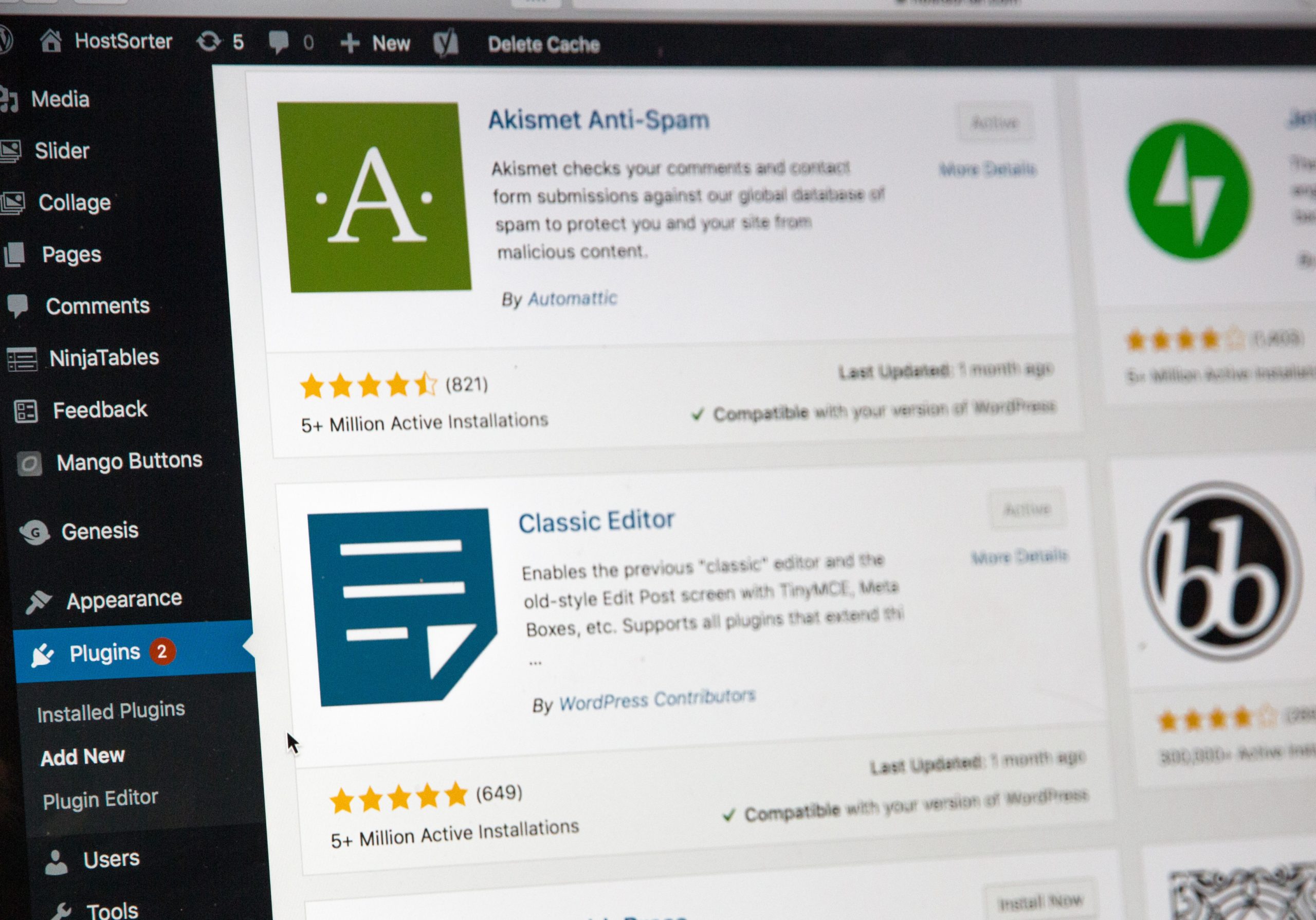 When using a premade WordPress theme, consider getting an SEO plugin to ensure search engines rank your posts. Also, consider using a Share plugin that allows your blog readers to share your post automatically with friends on their social media networks.
Slideshow and Flash:
Some specific WordPress themes act as a flash portfolio. Because WordPress has various flash features, your blog's tone and design can have sophisticated and highly engaging content whether you want a slide-out page, a drop-down contact menu, a flash header, a stylish slideshow, etc. WordPress theme allows users to customize their blog flash components easily without having to know code.
WordPress portfolio themes
Perhaps one of the best ways to introduce yourself to the web community, find new contacts, reach more customers, sell your talents, and simply get hired is a personal page, online portfolio, or a CV site. With the aid of the free WordPress theme that I'm going to review in this post, all this can be achieved.
The best thing about it is, without spending a single dollar, you can download the archive. The responsive WordPress theme is intended to be used for copywriters' personal websites, so its layout is focused on the readability of texts and presentation of mart content. And what's under the hood? Why is there a freebie worth downloading? Let's find out.
Talking about the most common general features that can be found in the most beautiful portfolio theme for WordPress. I can highlight the following:
100% responsive interface, which adapts all forms of the content offered on the theme pages to all screen sizes; valid semantic code, which also allows search engine sites more accessible; compatibility with cross-browsers.
Visual Editor
The freebie is fully integrated with the drag-and-drop page builder. With its help, without touching the source code, you can modify the layout of the template. For those users who only learn how to work with ready-made designs, as well as professional webmasters who are willing to find out how the theme and its features work, this makes the theme an optimal solution.
Custom Widgets
You will be able to present your website's content in a wide variety of ways with the help of a collection of custom widgets. On your own, there will be no need to code and design anything. Just select and upload a widget (custom post, carousel, creative portfolio, social media, charts & bars, etc.) with your own posts in full.
Contact Form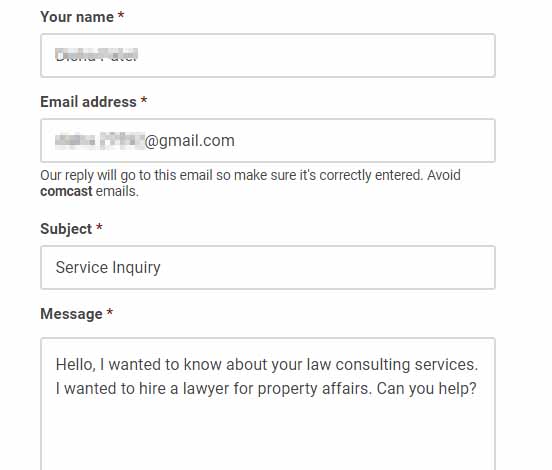 With the popular social media options, the template is fully integrated. It also features a page of contacts pre-designed with a working contact form. With its support, the web audience will be able to contact a copywriter or freelancer whenever necessary.
WordPress plugins
Depending on the content types, anyone who wants to build a website will need to know a thing or two about content management systems. Every website has a foundation for creating, editing, and organizing content on the web.WordPress is a prevalent and functional content management system, and not only websites but also blogs are very effective for creating. Actually, due to its ease of use, most blogs are coded via WordPress.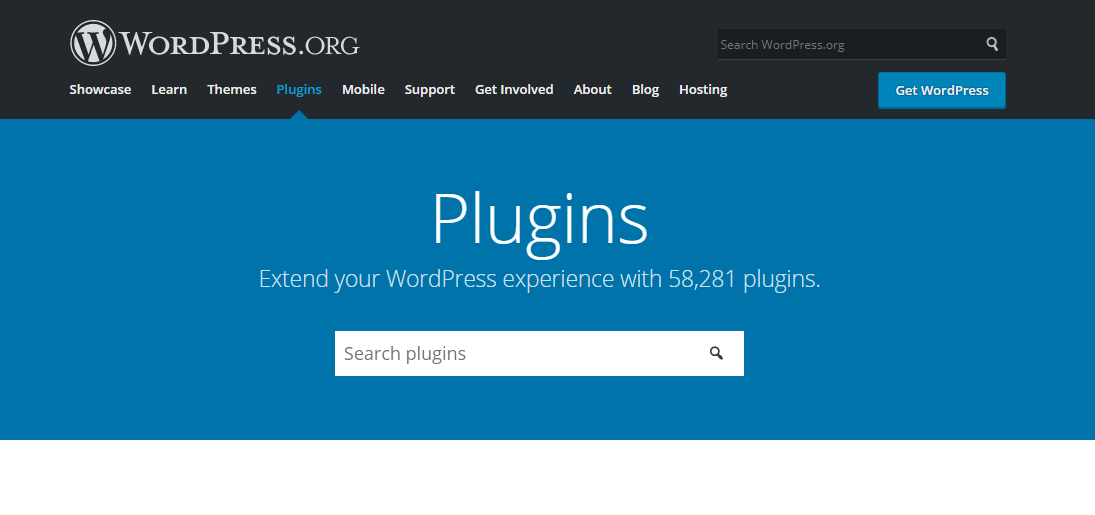 Plug-ins should also be known to those familiar with using WordPress. These are pieces of code that have been integrated into the system for content management. There are many plug-ins available on the open-source market, and all of them serve their own specific purpose to make website creation easier and unique. Software codes designed to make WordPress more user-friendly are WordPress plug-ins. Thousands of plug-ins are available, so users have an abundance of material with which to work. However, given that the WordPress developer does not create plug-ins, users must be cautious when installing them. Given that they are developed by 3rd parties when deciding to use a specific plugin on their site, one can never be too safe.
Types of WordPress Plugin
It is important to know how to install them now that we have established that WordPress plug-ins help work with the platform. Fortunately, WordPress was built to be user-friendly. Thus, it is simple to install plug-ins. Two types of plug-ins for WordPress are available. They are the type of drop-in and the type of mess-with.
They are similar to the drop-in style, but can also be used to format template files for the theme, which gives users greater control over the content of their blog or website. Not all of the plug-ins are equal. They range from easy to complex, but all of them serve a purpose. Certain plug-ins are designed to optimize the content of a website.
In other words, they can be used for SEO purposes, which should be fairly quick to grab any website owner attention owners attention. However, the more advanced the plugin is, the more expensive it will become. The large majority of WordPress plug-ins are free, but depending on what they were created to do for the platform, they can be expensive.
Another key advantage of using WordPress plug-ins is their functionality and performance, unlike other CMS platforms. Most plug-ins will be stable within the platform and not conflict with others, but this is not always guaranteed.
It is a must to carry out adequate research before installing and configuring a plugin, as one could end up causing problems rather than fixing them. Although some plug-ins may have problems, the fact of the matter is that they will ultimately increase the traffic of a website and thus profitability.
The greatest thing an owner of a website is looking for is cash flow. A website that is not properly configured will lack traffic and conversion rates that are not necessary. With the WordPress platform, blogs are often built, and WordPress plug-ins are an excellent tool to maximize effectiveness and performance for this purpose.
Blog enhancement is the most prevalent use of these plug-ins. While many websites are actually built on WordPress, blogs and online portfolios are used more extensively. Plug-ins for blog enhancement can make the end-user very satisfied with their decision to use WordPress instead of another CMS.
Why Do We Need Plugins for WordPress?
Until we have planned our site and understood what we want from our site, we cannot truly understand why we need plug-ins. If we have a good idea of the functions required on the site, we can understand that the best WordPress plug-ins are for their needs.
What Do Plugins for WordPress Do?
Understanding WordPress Plugins means understanding that they cannot do anything. WordPress.org is an open-source project that allows anyone to produce any desired plug-in. This means there is a solution in the form of a plug-in for every problem with a WordPress website. For data capture and SEO, many plugins are used.
WordPress themes
It can be a time-consuming process to find the best WordPress gallery theme for your portfolio website. However, one of the best things about the WordPress framework is its openness and flexibility. This has invited thousands of professional designers to create the awesomanhemes for the platform. This is one of the very many benefits WordPress offers compared to other major open-source CMS platforms. The huge availability and accessibility of both free and premium themes for WordPress make finding the suited theme for the site you are building a challenge.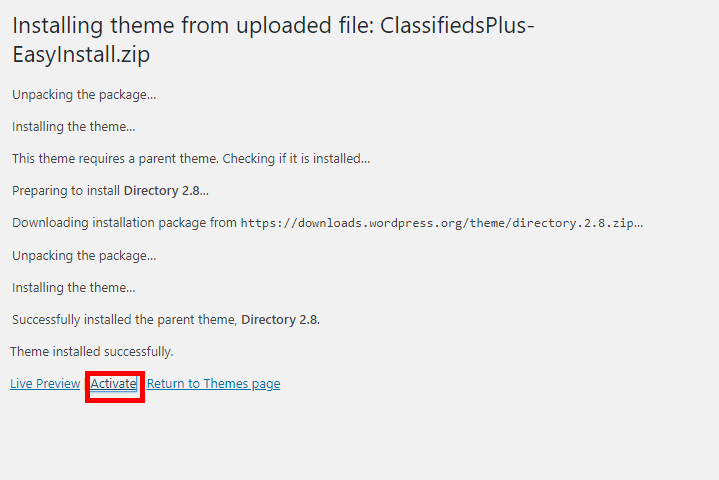 A good place to get started
This is the point to decide if you are willing to pay for a theme (Premium package). In some cases, this pays off long-term when you need support (when WordPress needs to be upgraded). If you have a bit of web design experience, it is recommended that you get a good WordPress theme and make some changes yourself.
The above model works for both premium and free themes. It is also a cheap way to get a unique design for your website.
What to do before picking a theme The following questions should be answered to know if the intending theme is best for you.
1. Does the theme have the flexibility you need?
When you start a new gallery-style site, and when requirements change over time, versatility is important. The theme must usually come with a specific "Options page." Having a theme with a strong page of options would discourage you from diving through the code to make basic adjustments that everyone needs to do. In most cases, a theme with shortcodes, page templates (gallery and portfolio are important), and various colour schemes prevent you from coding. It opens up possibilities, as you can imagine, and helps you establish a unique presence online.
2. How will the website or blog's design affect your success?
It is probably not that significant for a personal blog or website to have a branded look. Free themes will be okay again. Websites or blogs created for firms are distinct and need to really stand out. Keep in mind that to build your online brand, your website's look and feel are critical.
3. Is the template you consider used by many other websites?
It is worth noting that thousands of blogs use several of the more popular free themes. Logically, this makes it harder to stand out, but it also has advantages sometimes. There is good support for some of the most used themes.
4. Is the theme SEO-friendly?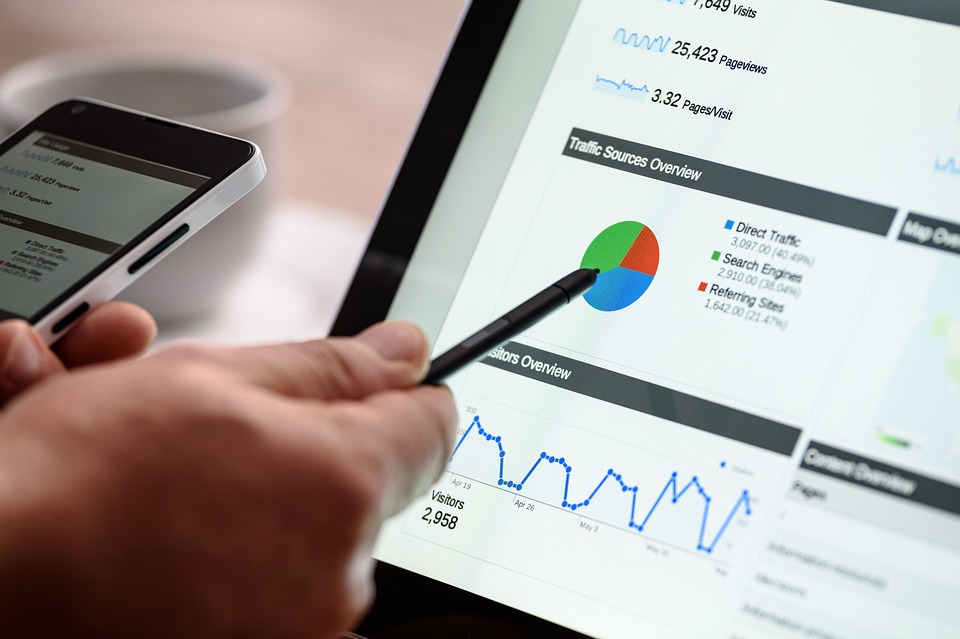 You have no guarantees when choosing between free themes! Rating a WordPress theme's SEO capabilities is not easy unless you already have the files and have pretty good SEO, PHP, and HTML skills! If this is the case, you should choose a premium theme from one of the leading theme vendors, or choose one of the big and popular ones if you want a free theme.
5. Making money from a site is indeed times great opportunity, but is this your goal for this website?
It is a good idea to go for a premium theme in this case. They are usually implemented on mature frameworks and are supported when WordPress needs to be updated, which can be critical. If not, a free theme should do so, but consider a premium vendor's free theme. The nice thing about WordPress is that the theme can be changed later.
6. How does the theme match your company style, logo, and your customers?
When a logo is added to the header, it does not always work well with free themes, although everything else about it is perfect. Keep this in mind and choose the theme to match the logo you have, making sure it fits together with style, colors, etc.
7. Will the theme support widgets?
With widgets added to your theme's correct locations, adding and managing non-post and page content such as the sidebar, footers, etc. is easy. As you will need flexibility sooner or later, I recommend looking for themes with many widget areas.
8. Is support available?
When you are not a technical genius yourself, support is critical. Any WordPress upgrade may require updates to the theme, and trust me – keeping WordPress updated for security reasons is so important. In some instances, advanced and even simple things break down and help keep your sites safe! Most of the larger premium theme vendors have a strong forum and community and provide high-quality support. Free themes do not have any support, as a rule of thumb, and there is no guarantee that they will be maintained. Consider this if you think you might need support somewhere down the road. Do not worry about support if you are familiar with topics and feel comfortable solving your own problems.
9. Is the theme prepared for monetization?
When selecting a theme, you should consider if you have any ideas or intentions to monetize your website or blog. If it is part of the strategy, it is easy for a web developer to add ads to a theme, but it's important for most individuals that the theme comes with an ad management solution. In the design, themes were also prepared for it with a building ad management solution.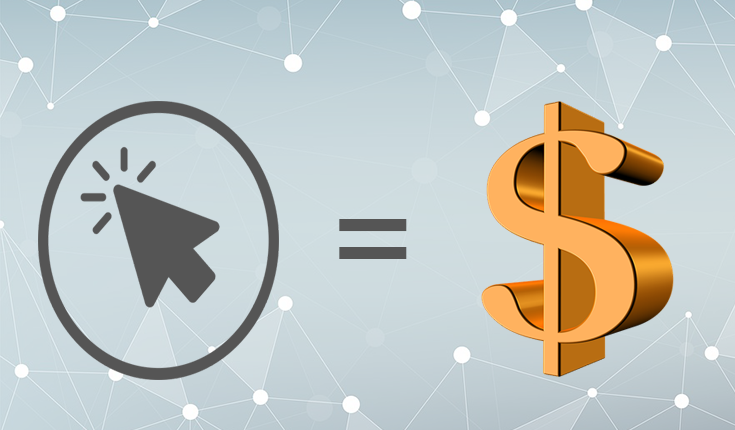 10. Does the code validate?
It is highly recommended to have a validated website, but most people do not know about it. For example, a valid code that follows the HTML specification will give you the best chance of giving a problem-free visit to your visitors. I can assure you that search engines will, while users may not notice validation errors.
While the exact impact on search engine rankings is impossible to know, coding errors will not help you rank better. In fact, recent Google updates to their ranking logic mean that they take a lot more variables into account than before.
11. Is the theme developer a generous and skilled developer or…?
No hidden links, bad code (back-doors, file uploaders, etc.) contain the theme? You may be surprised how many free themes include hidden links to sneaky marketers' websites to build back-links. Consider using one of the more popular free themes or even premium themes if you cannot hidden links.
Page builder
WordPress is a great platform for blog creation and website building. But let us face it, it is not easy to build a WordPress website or blog according to your specific requirements, especially if you don't have the necessary programming skills. As a result, you have to mix and match themes and plug-ins to accomplish something close to what you wanted, unless you can afford the cost of having your website specifically designed and built to your specifications. You will inevitably have to compromise on some elements of the design.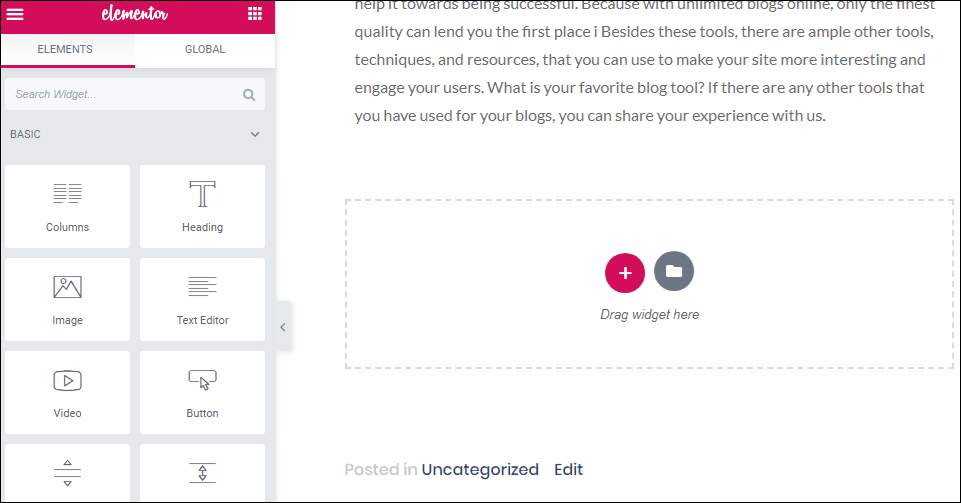 The challenges presented by the classic design interface of WordPress don't end there. When blogs and web pages were mainly text-based, the interface was designed. As a result, it is not easy to position design elements and size them exactly as you want them, or to change your text's pitch size beyond those predefined by WordPress. The result of trial and error and finding a combination of a theme and plugins with which you are least unhappy is the design you ultimately develop. There must surely be an easier way?
Luckily, there is a simpler way. Elementor Page Builder: It is a plugin that uses drag and drops to precisely position the design elements of your choice where you want them. That makes it a snap to compose your web page. As this plugin operates visually, no programming knowledge is needed. You have full control over your web page's appearance and size as it will appear on any device, with more than 45 design elements to choose from or use in combination.
Visual Composer:
WordPress Page Builder also comes with over 40 predefined design templates suitable for a variety of pages, such as product information, service description, company information, and many more.
There is more to Visual Composer:
Page Builder for WordPress than making designing your portfolio layouts easy. You can replace WordPress's traditional categories and archive pages with easy-to-use custom pages. With just a few clicks, shortcodes in the third-party plugins you are using are also easily managed. You have even more control over the access of users to your content. It is easy for administrators to control which user category has access to what contents. This is a feature normally found on costly plugins for membership sites.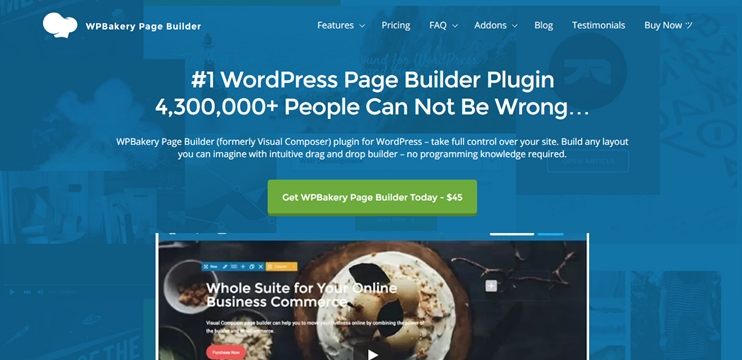 As well as being informed, the consumers of your content want to be entertained. This implies not only providing great content, but presenting it on an awesome responsive webpage using multiple media, including audio, video, images, and text. Page Builder for WordPress is a simple and elegant way to engage your audience by adding Visual Composer Addons to the sites you built with Visual Composer.
Summary 
Be careful not to cram your blog with plugins, as they can bloat your coding. And as mentioned earlier in this post, because code directly connects to your blog's design and layout, too many extra plugins can bulk up your code and prohibit search engines from ranking your blog.
Professionally photographed images and high-quality images must be used.
Keeping your website elegant, simple, and focused on art is important. To showcase your work, you can create multiple galleries. Instead of making it look duller, use the colors that help complement your work.
As well as being informed, the consumers of your content want to be entertained. This implies not only providing great content, but presenting it on an awesome responsive webpage using multiple media, including audio, video, images, and text. Adding Visual Composer Packages to your Visual Composer page: WordPress Page Builder is a simple and elegant way to engage your audience.
WordPress Websites with WordPress Plugins are now the de facto path to website ownership for millions of people and small businesses alike. The versatility and ease of creating websites and adding features for free and without coding knowledge or experience mean owning and running websites that make money is now truly democratic.