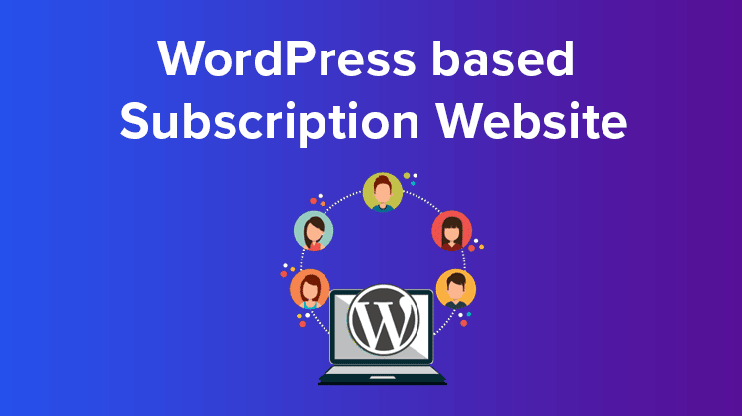 You have various options to choose from when it comes to adding a subscription module to your website. WordPress provides you with the easiest options for creating an e-commerce website without hiring developers and designers to create your online shop. Now the advanced website development options enable you to create any kind of website in minutes. It all just about choosing the right platform(CMS/platforms like Shopify, Squarespace, Wix, etc/), finding a suitable theme/template, and using the plugins to add features to your website.
When we mention WordPress e-commerce, WooCommerce happens to be the biggest name. WooCommerce e-commerce plugin is a free, flexible, highly customizable, and extensible plugin to convert your basic WordPress site into a full-fledged eCommerce platform. Owing to the popularity of WooCommerce, there are many add-ons designed to work with it.
WooCommerce Subscriptions
For websites that offer services/products on subscription, you can use the WooCommerce extension, WooCommerce Subscriptions (Read Full WooCommerce Subscription here). The plugin is easy to use and simple to understand. You can add a product/service just like you usually do for WooCommerce and then set its subscription price just like you normally set the price. It also lets you set variable subscription prices for product variations. WooCommerce subscription makes selling such products and services and collects recurring payment at a fixed period very easy. Here are a few alternatives to WooCommerce subscriptions that you can use instead, for collecting recurring payments.
Or.. you may use this affordable, alternative plugin
Alternatively, you may also use an equally good, affordable Woocommerce subscription alternative plugin. We recommend Subscriptio – WooCommerce Subscriptions for your E-commerce site.
What can you sell on a subscription basis?
Online courses, tutorials, where the users subscribe, and the tutorials are delivered on a weekly basis.
Products that the users may need on a recurring basis on a fixed period. Example – Some industries need a fixed amount of raw material every week. As in, a factory that produces potato chips requires certain liters of oil (to fry the chips) every week.
Some of the crowdfunding websites also allow subscriptions for donating on their website. The donors who desire to make donations at a determined period can donate using such a subscription. Example – Ben agrees to pay $65 for a child education cause, every second week. So, with the subscription system, $65 will be deducted from Ben's account every fortnight.
Membership subscription, where the membership is renewed at the fixed interval, without user intervention!
Software products, that need the users to subscribe to it. The users can use the software with a limited period license and then the license is renewed when the previous validity comes to an end.
The best example is renting server space. The Web host you choose will charge you a monthly or yearly subscription fee. When the subscription period expires, you can renew the subscription and avail of the service for the next duration.
Let's start with WooCommerce Subscriptions
WooCommerce subscription is one of the most comprehensive subscription facilities for WordPress. The plugin is designed to work with WooCommerce. So, if your eCommerce website is based on WooCommerce, you can use this plugin.
WooCommerce is free and in seconds, it turns your entire WordPress website into a fully functional eCommerce store. The best thing about WooCommerce is that there are many add-ons and plugins that are specially designed to work with it. So, if you ever wish to add features to your WooCommerce e-commerce website, you'll probably find an add-on for that. Here is a guide on how you can setup a WooCommerce subscription to start allowing subscriptions on your WordPress website.
More about WooCommerce Subscription
Features of WooCommerce subscription for recurring payments
Very easy to use
Allow free trials and sign-up fees
Seamless integration with WooCommerce
Efficient handling of variable products and services
Works well with all the payment gateways
Automatic/Manual payment renewal
Reporting and analysis
Multiple subscriptions
You can use these features and create almost any kind of subscription-based website with WordPress.
WooCommerce Subscription Extras
Instead of looking for WooCommerce subscription alternatives to create your subscription-based website, you can use this plugin to add extra features to your website. It is a simple, lightweight add-on, that you can use to add new features to your WordPress website.
It automatically updates all the subscription prices when a product or shipping-related changes are made. In the pro version, it allows batch processing for prices and taxes to let you update mass prices of your products. It also supports subscriptions to the WooCommerce variable products.
Paid Member Subscriptions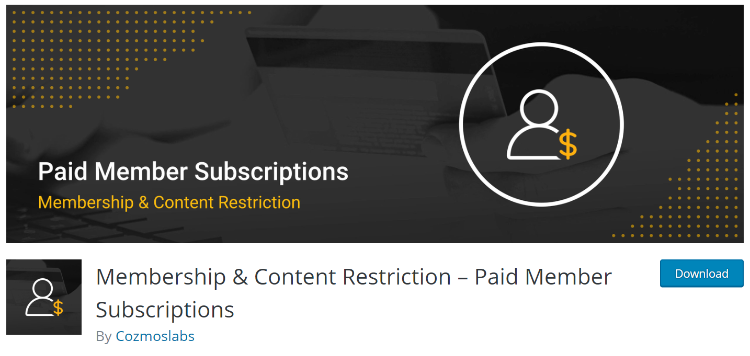 This is a membership management plugin to let you create websites with restricted access. With its content restriction feature, you can allow content access to members only. It also integrates with the Elementor page builder to help you with Elementor based content restriction.
This plugin too helps people manage the Subscription and memberships on your website. There are all the features to let you create hierarchical packages for subscriptions so as to create different levels of memberships. Moreover, there are features to let you manage the memberships and payments. You can even export the reports for a better understanding of the inbuilt features. The Paid Member Subscriptions plugin works flawlessly with the WooCommerce plugin to let you create membership-based websites. You can create a members-only website or limited access online store. There is a free version with all the basic features. However, the pro version of the plugin comes with some exciting features.
WooCommerce subscription Extras
Subscriptio
This is a WooCommerce add-on that enables it for subscription-based products. It works with the WooCommerce eCommerce plugin to let you accept recurring payments.
If you want to stick to WordPress and WooCommerce but don't want to use WooCommerce subscriptions, you can opt for this one.
Subscriptio too lets you decide on how you want to collect the recurring payments. You can opt for a fully automated system that will deduce the subscription fee from the buyer's account without requiring you or the buyer to take any action. You can resume and pause the recurring payments cycle as and when required. Just like WooCommerce subscription does, Subscription to handles variable subscriptions gracefully.
What subscriptio provides is as good as WooCommerce subscriptions. It comes with PayPal and Stripe fully integrated and ready to collect the fees. The plugin is available at codecanyon for $49, with 6 months of support from the team at rightpress.
Subscriptio – WooCommerce Subscriptions plugin details
PayPal recurring payments
PayPal is one of the most trusted names for collecting payments with your website. This popular payment gateway allows the eCommerce website owners to accept recurring payments using their Subscription and recurring payment service. You can also collect automatic payments using it.
WooCommerce subscriptions allow more personalization of your products and subscription offers. You can properly synchronize your products and subscription packages. As mentioned earlier, WooCommerce subscriptions also let you deal with variable products. So, you can sell the same service with different versions at different prices. With PayPal recurring payments, you cannot directly sell variable products.
PayPal recurring payment is actually a good option because it is "PayPal". It is one of the safest names around! However, you can always go with WooCommerce subscriptions – with more features, and choose PayPal for the payment gateway!!
YITH WooCommerce Subscription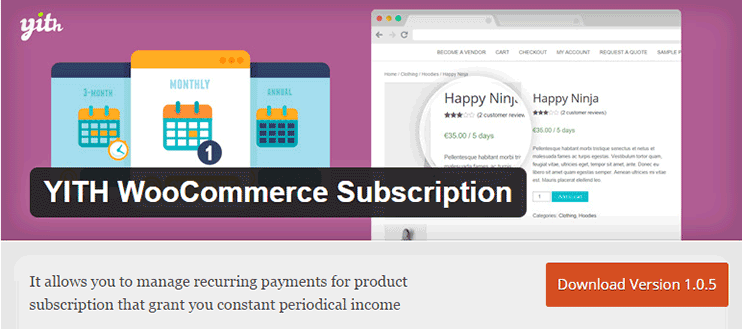 YITH WooCommerce subscriptions are yet another WooCommerce add-on for selling subscription-based products. Like the two we mentioned above, this plugin, too allows you to automatically accept payments at a determined period. It is a free plugin that you can include in your website to sell services and products with a subscription.
WooCommerce allows selling digital as well as physical goods and therefore you can apply subscription on any of them. The plugin is free and comes with basic subscription features. You can stop the subscription using their PayPal account.
YITH WooCommerce Subscription plugin details
You may also like:
Shopify Subscriptions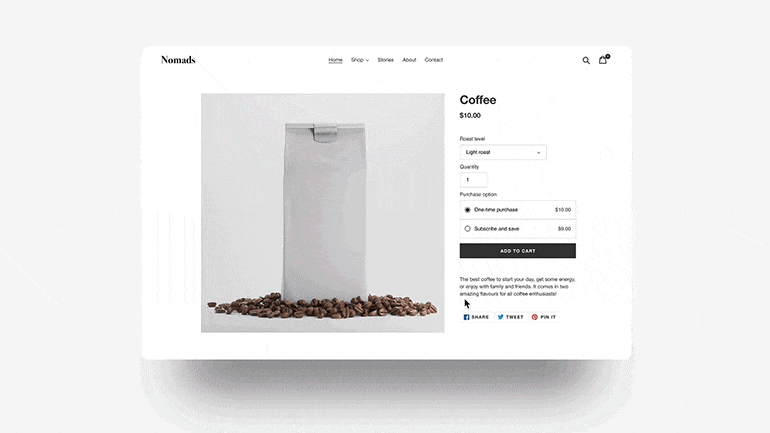 While this option is not like a straightforward approach like WooCommerce for Subscriptions is, it almost acts like one and makes use of both the WordPress and Shopify ecosystems.
Starting with a basic Shopify Integration with WordPress, you can make use of this powerful integration to give a solid kickstart to your business. This works for your typical eCommerce setup.
But since you are looking to start a subscription-based business, you'd love a solid alternative to WooCommerce Subscriptions that Shopify just came up with.
Shopify recently launched Subscription APIs and Product Subscription App Extensions (a wider app extension availability will be available in 2021) to achieve two things:
Enable merchants to allow for a "subscription" model to bundle and sell products (or services).
To allow Shopify developers to develop apps or to help create seamless experiences on top of Shopify Checkout, along with the Product Subscription App extension
For web developers, entrepreneurs, and for those looking to provide subscription-enabled product sales, services, or digital products, it only means one thing: to use Shopify's robust platform to enable subscription-based business models.
With the Shopify Integration with WordPress as the base (and a clutch of apps and extensions), you can use Shopify's ever-growing eCommerce ecosystem to sell subscriptions.
If done right, the end-user experience can rival that of a typical, plugin-driven WooCommerce Subscription setup you'd typically create.
SUMO Subscriptions by Fantastic Plugins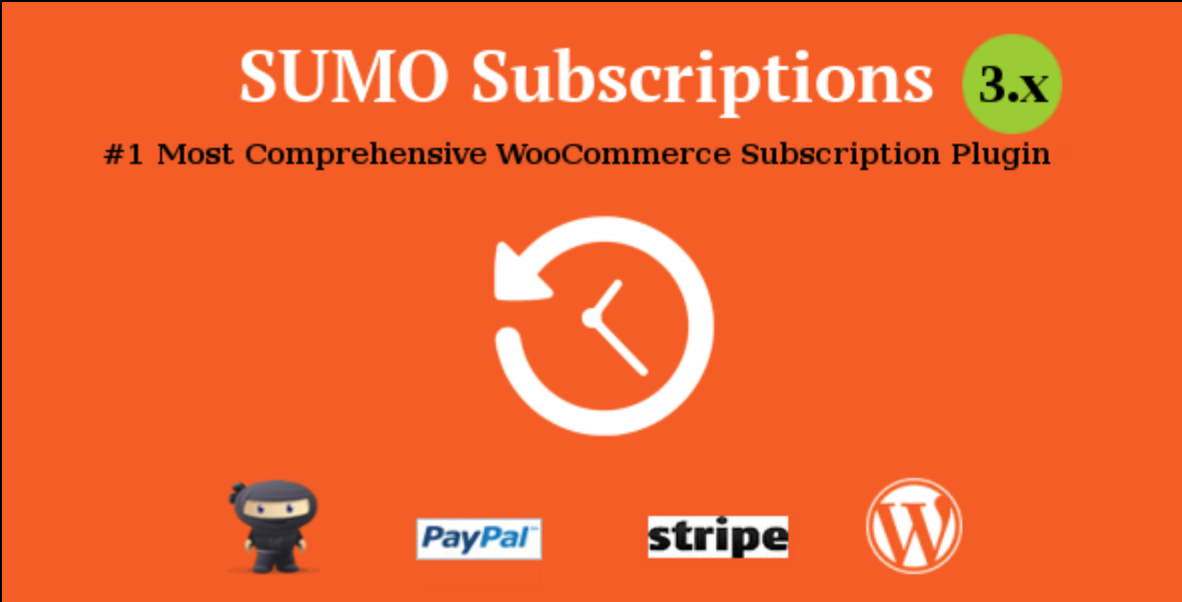 Not to be mistaken with the popular AppSumo and the suite of plugins at sumo.com, SUMO subscriptions by Fantastic Plugins is a viable option to help kickstart your WooCommerce Subscriptions.
SUMO Subscriptions is a comprehensive, stand-alone WooCommerce Subscriptions plugin that works with any WooCommerce theme and it supports both automatic and manual subscription options (although you'll do well to avoid anything "manual" ) when it comes to WooCommerce Subscriptions.
With the SUMO subscriptions WooCommerce Subscription plugin, you also get in-built features such as PayPal recurring payments, Stripe subscriptions, automatic subscription renewals, multiple subscription management in a single checkout, payment due to reminders, and more.
It's important to note that the SUMO subscriptions WooCommerce Subscription plugin includes automatic renewals with PayPal and Stripe ONLY. If you are working with other payment gateways, manual subscription renewals are the only way forward.
Some notable features include:
Free trials and paid trials are supported
In-built PayPal recurring payments and Stripe Subscriptions
Automatic Subscription Renewal using SUMO Reward Points Payment Gateway (requires SUMO Reward Points Plugin)
Multiple payment reminder emails can be sent
Master Log to record all the transactions throughout the site
Recurring Donations (requires SUMO Donations Plugin)
Compatible with SUMO Reward Points(requires SUMO Reward Points Plugin)
The SUMO subscriptions WooCommerce Subscription plugin costs between $49 and $490 depending on what options you choose.
Subscriptions for WooCommerce by WebToffee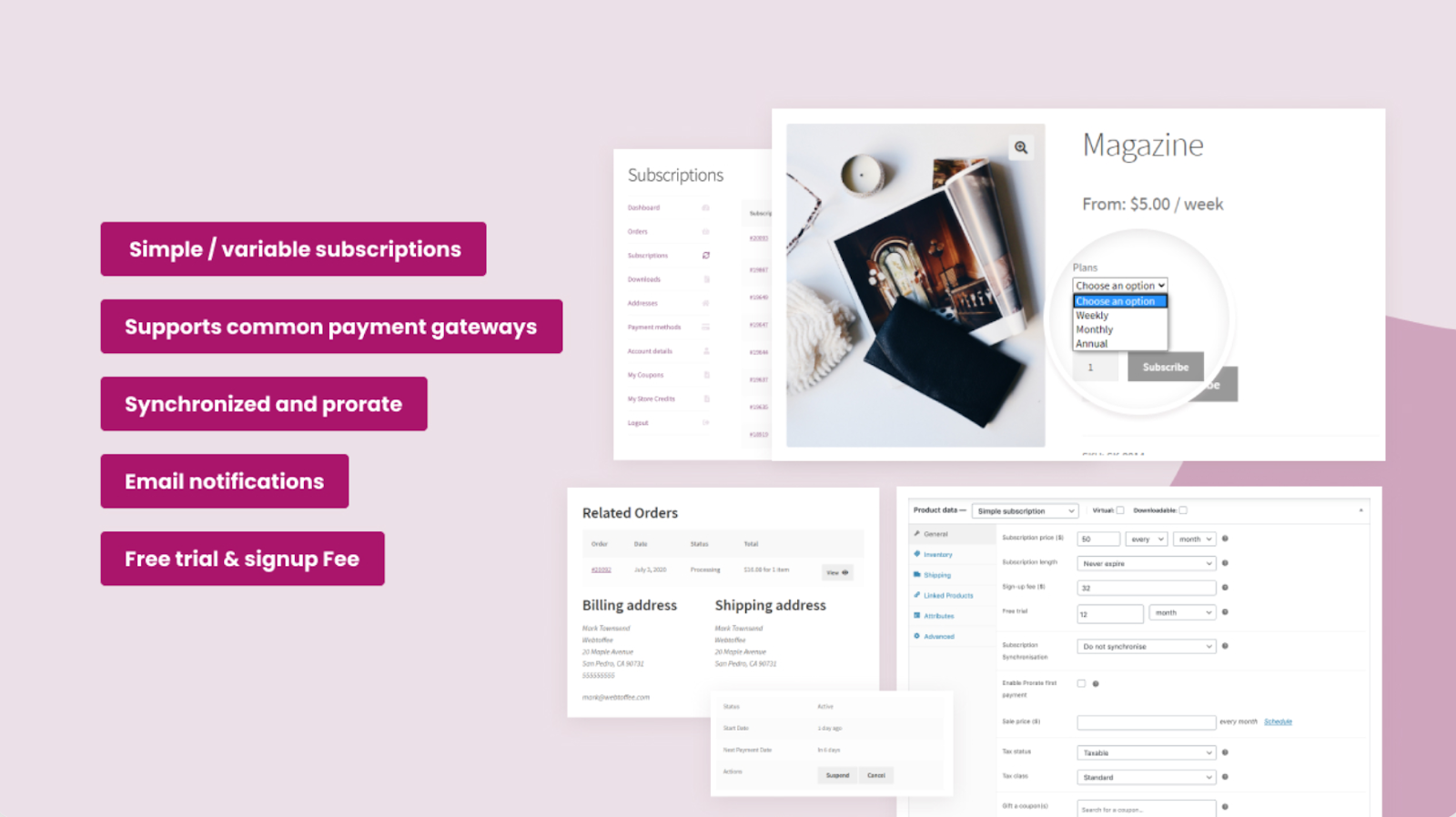 WebToffee for WooCommerce Subscriptions is a simple to use, out-of-the-box WooCommerce Subscriptions plugin that you can use for setting up and managing recurring payments and billing at your store. It comes with a free trial (set up, try it out, and see if it's the best fit for your business).
Depending on the type of business, Webtoffee's WooCommerce Subscription plugin can be used to create simple subscriptions with subscription price, interval, subscription length, and variables related to your subscription products or services (along with attributes/variations with specific pricing/billing schedules).
The plugin supports major payment gateways that you'd typically use to enable WooCommerce Subscription sales (such as PayPal and Stripe),
Key Features
It's a no-fuss start with this plugin. Setup simple and variable subscriptions for physical or digital (downloadable) products.
Supports synchronized renewal with prorate option. If you ever wanted to take advantage of prorated billing with WooCommerce Subscriptions, this is an option that takes the cake.
Create multiple billing schedules, free trial & signup fee, recurring subscription discount coupon, & email notifications
Fully synchronize the dates of the subscription products to a specific day of the month
Out-of-the-box compatibility with multiple payment gateways such as Stripe and PayPal.
WP Simple Pay (Built for Stripe)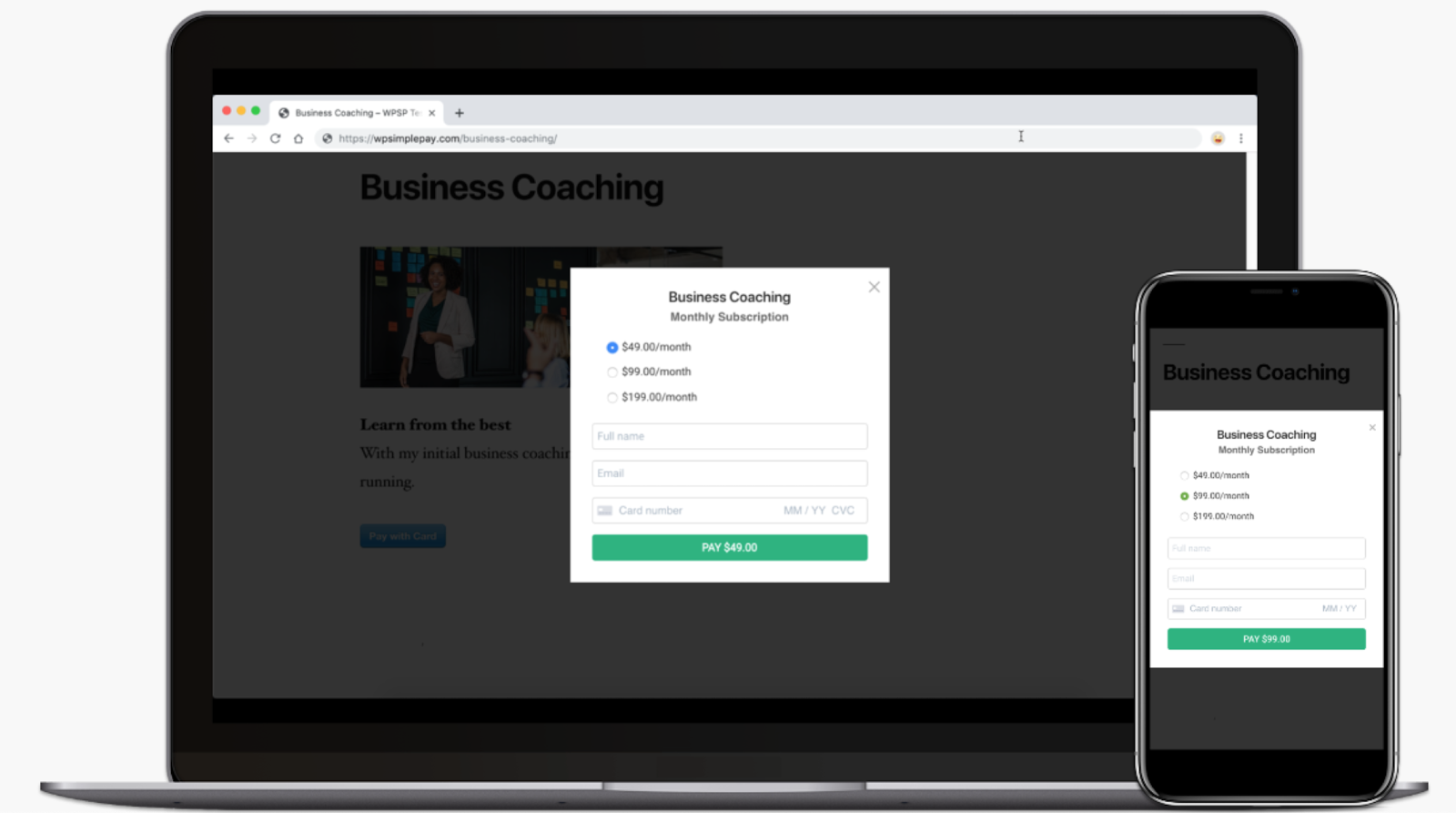 If Stripe is your "go-to" payment gateway (and Stripe is indeed great for subscription billing), WP Simple Pay Subscription plugin is a dependable alternative to WooCommerce Subscriptions — an elegant and seamless way to accept both one-time payments (regular eCommerce) and also recurring payments without using a line of code.
To work with WP Simple Pay, you'd first create Subscription plans within your Stripe account and then link your products or services to WP Simple Pay Pro (from inside your WordPress dashboard). You can also create installment plans, initial setup fees, and trial periods.
No business is the same. For that reason, you have the option of using custom fields for forms (collect as little or as much as you need) and gather all that data into Stripe — including numbers, custom text entries using dropdowns, and more.
WP Simple Pay supports non-card payment methods through Stripe such as Apple Pay, Google Pay, ACH debit, and iDEAL, and many more.
Paid Memberships Pro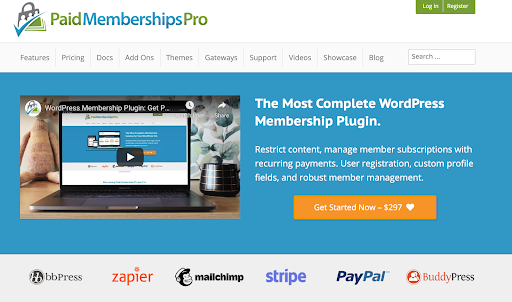 Interested in selling memberships? If you are looking for a WordPress plugin specific to selling memberships (of any kind) but if you were looking out for an alternative to the tricky WooCommerce Subscription setup, Paid Memberships Pro is an ideal plugin for you.
While it says "memberships", you can also add "subscriptions" and make the plugin work (and it does that very well).
With Paid Memberships Pro, you don't just get an alternative to WooCommerce Subscriptions; you also get a full suite of features (not to mention add-ons) to support your WordPress-based subscription business.
Some of the add-ons available with Paid Memberships Pro such as invite-only memberships, group discounts, donations, PayFlow recurring orders, and several others only extend the functionality of your subscription business.
Restrict Content Pro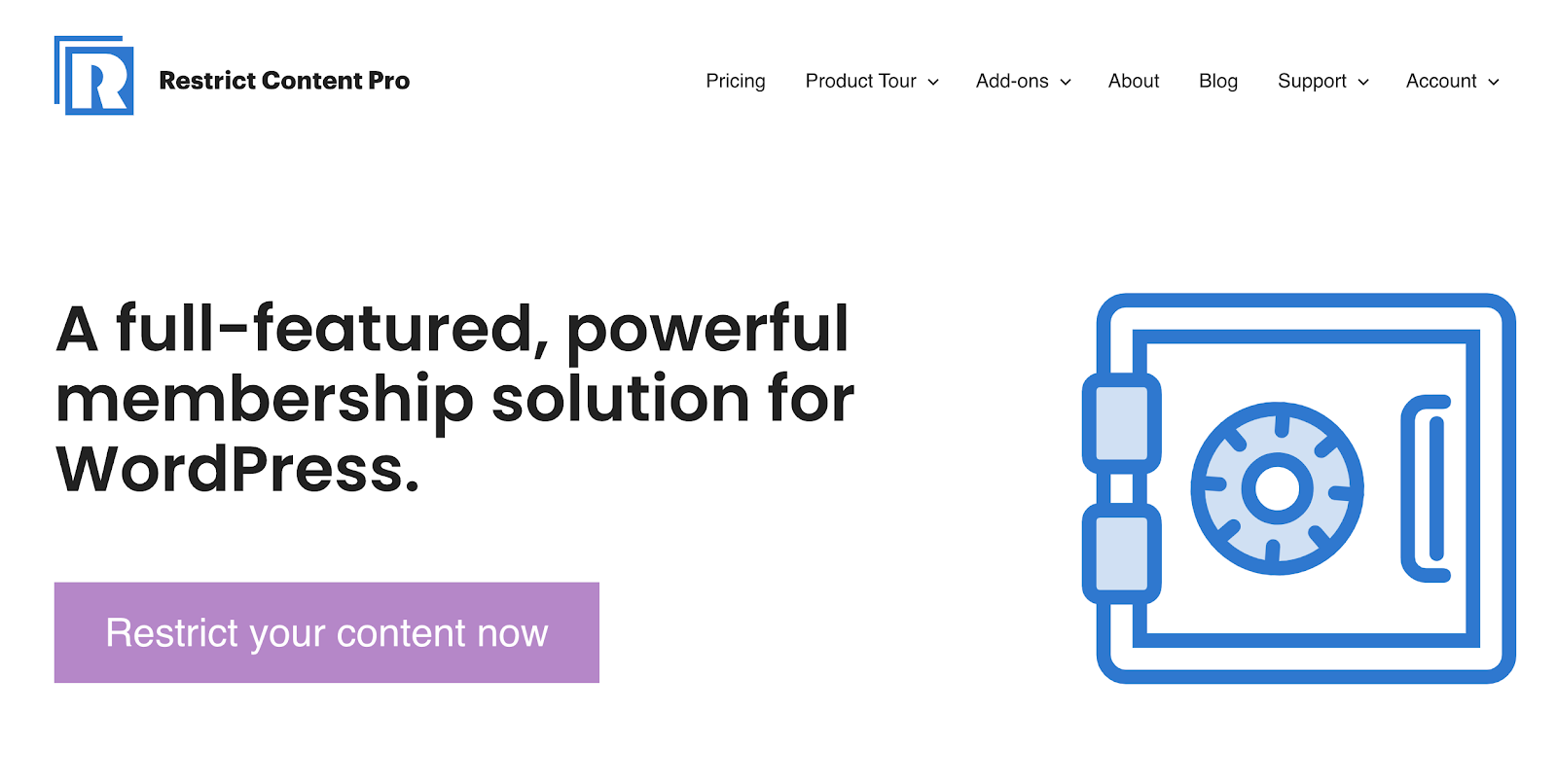 The popular Restrict Content Pro Plugin was originally built by Pippin Williamson to "gate" your content such as to hide exclusive content from regular visitors and enable signups or join a certain membership level to gain access.
Eventually, Restrict Content Pro evolved into a full-fledged plugin that enables subscriptions and memberships as well.
With the Restrict Content Pro plugin, you can create memberships, subscription packages, offer discounts, manage memberships, and also get access to several in-built reports to see how well your subscription-based business is working.
Armed with a customer dashboard, easy membership management features (with membership levels), prorated upgrades and downgrades, and several other features, Restrict Content Pro makes for a formidable alternative to the vanilla subscription plugin for WordPress approach you'd typically think of.
Bring the ever-growing suite of add-ons to the picture and you can practically make Restrict Content Pro do almost anything (Sell courses and memberships, run subscription-based product business, and more).
13+ free add-ons are included with each payment plan.
There's no shortage of payment gateways that the plugin integrates with. The last time we checked, the slew of built-in integrations include Stripe, Braintree, 2Checkout, Authorize.net, and PayPal Website Payments Pro.
If you ever needed to, you can Export CSVs for members and payment lists (and use these lists for various purposes, including creating custom audiences on paid ad networks, list-matching to create audiences (such as lookalike audiences on Facebook, and more).
Needless to say, you can create unlimited subscription packages and manage all your members with ease.
Send out welcome emails, along with several other types of automated member messages.
The WooCommerce integration ensures that you can sell your memberships and even include other products for sale on your website, and that's primarily why it's such a viable alternative to WooCommerce Subscriptions.
Save money with a lifetime pricing option and eliminate any recurring fees.
WP Full Stripe
What if you don't just want to create subscriptions on your WooCommerce site but also do several other things such as sending invoices and sell one-off products on top of subscriptions? WooCommerce could help, but only to a certain extent. That's where WP Full Stripe comes in.
As the name suggests, WP Full Stripe is a WooCommerce Subscriptions alternative that allows you to build and take advantage of Stripe's API (without messing with the code).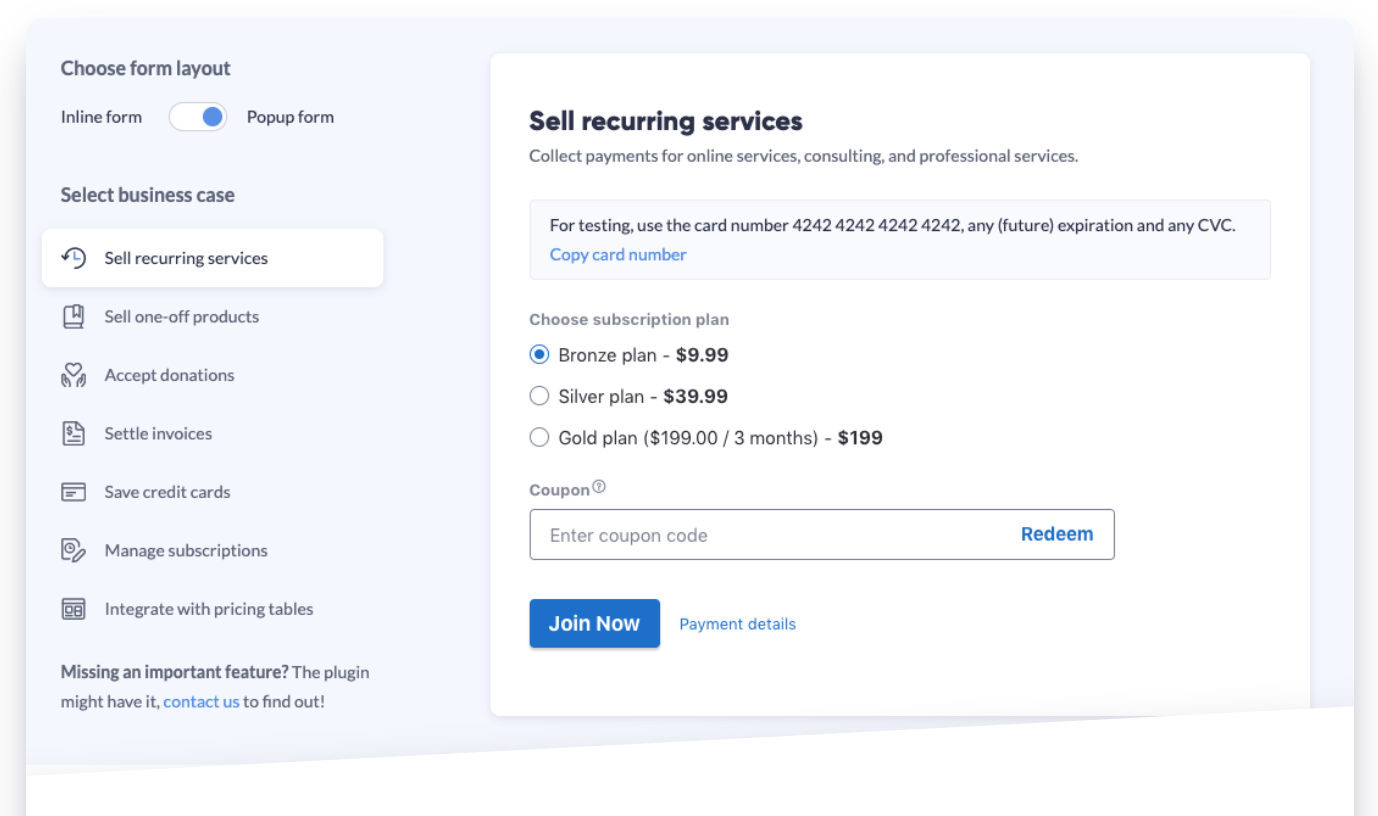 With WP Full Stripe, you can create subscriptions, sell products (one-time), accept donations, send invoices, integrate with your pricing tables (no matter how you create them on your WooCommerce site), manage payments, deal with refunds, and more — all this Just as easy as it is to write and publish a blog post.
Built on top of Stripe, WP Full Stripe is a lightweight plugin that enables you to hit the ground running (does 30-minute setup sound good to you?).
To help boost your subscription-based business, you can also provide limited-time trials (paid and free), create custom forms to boost conversions, customize appearances, manage post-purchase experiences, localize messages, and more.
AccessAlly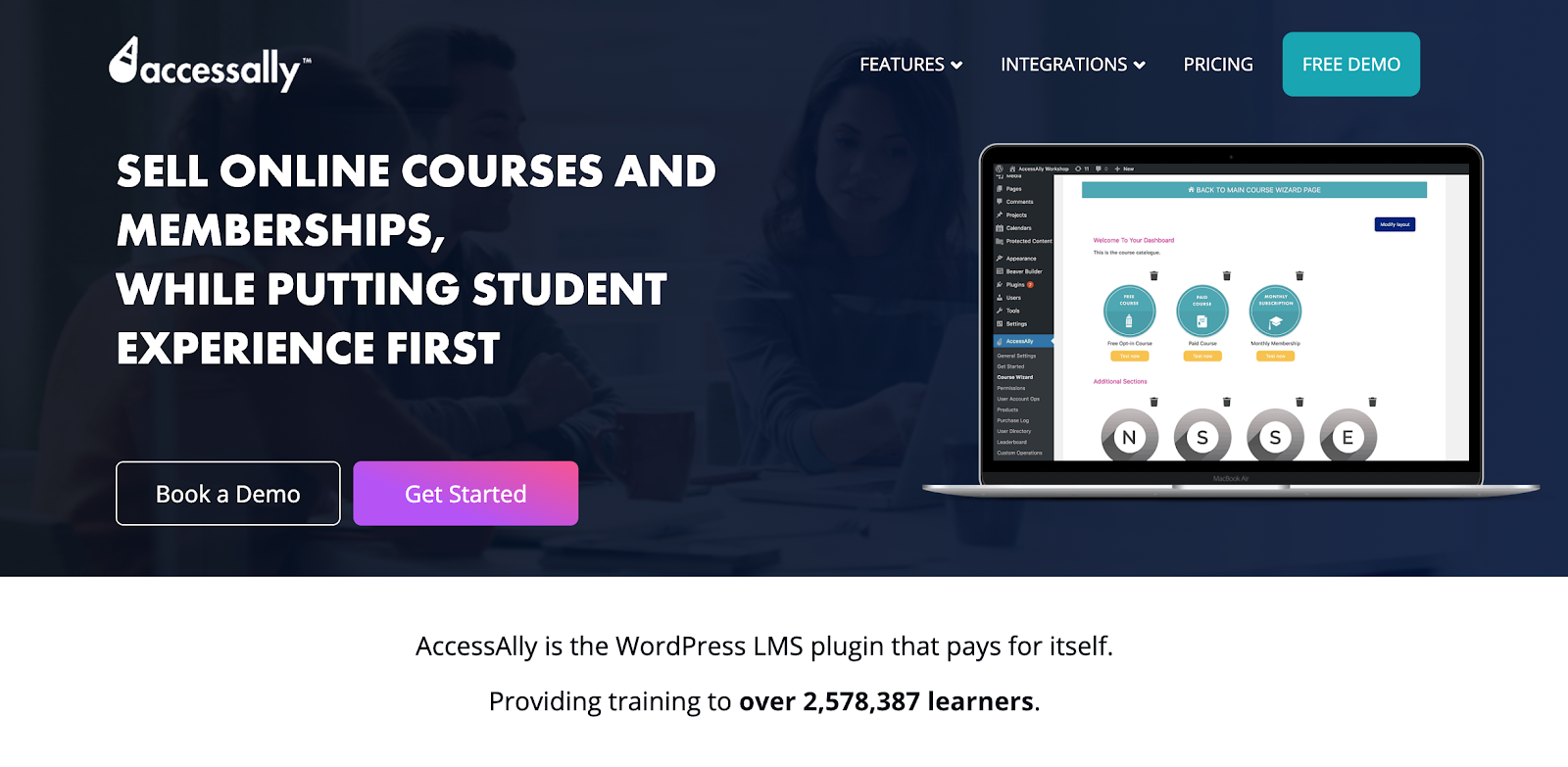 Did you know that the online course market or the e-learning market worldwide is projected to be worth a whopping $325 Billion by 2025? According to TechJury, The US e-learning market could grow by $12.81 billion between 2020 and 2024 and The corporate e-learning market could increase by $38.09 billion between 2020 and 2024.
If the thought of making money with an Online course ever occurred to you by now, you are on the right path.
The good news is that you could use any WordPress-based LMS solution combined with a proper education-themed, WordPress LMS-focused theme.
What if you wanted to provide online courses based on WordPress along with subscriptions, memberships, and maybe even sell one-off products? That's when you use AccessAlly.
AccessAlly is a WordPress LMS plugin at its heart, but there's more to the story…
Unlike other alternatives for WooCommerce Subscription plugins powering your WordPress business, AccessAlly takes it a step further by providing full suites for both membership and learning management, giving you the opportunity to build and sell online courses, along with unique memberships.
With AccessAlly, you get everything you'd expect from membership or subscription management along with core LMS features (built for hosting and selling online courses). Plus you get several marketing-related features such as a way to launch your own affiliate program (with tracking), cross-selling features, recurring payments with Stripe and PayPal, conversion-focused order forms, and an endless integrations list.
AccessAlly is a powerhouse of a plugin and is one of the most premium alternatives to WooCommerce subscriptions, for a good reason: you might not ever use most of AccessAlly's features and the list of features (and the things you can do with it) are endless.
For serious subscription-based businesses that want value out of their business, give AccessAlly a whirl.
Just in case you are looking for other WordPress plugins that'll help you run your WordPress-based website and take it to another level, see some of our awesome WordPress plugins at Templatic.
Looking for WordPress themes? Join The Templatic Club to get all of our templates, WordPress themes, and child themes at once.
Conclusion
Plugins like the ones discussed above have made it very easy to provide subscription-based products and services through your website. These plugins are designed to offer ease of use to you, as an admin as well as to your customers who want to subscribe.
Creating subscription-based websites through coding is a complicated and time taking task. Thanks to the wonderful CMSs and the eCommerce platforms that help you do this without writing a line of code and spending hours developing it. All you'll need to do is download the plugin, install it, and configure the products according to your requirements. The tips and tricks here can help you create an efficient website with WordPress-based Subscription websites.
However, from among all the options, YITH is the free option. So if you are not ready to invest yet, and just want to start with the free option, it is the best. On the other hand, if you want to create subscriptions on your website with all the best features included, WooCommerce subscriptions is our recommendation. This post explains the reasons why you should use WooCommerce Subscriptions.