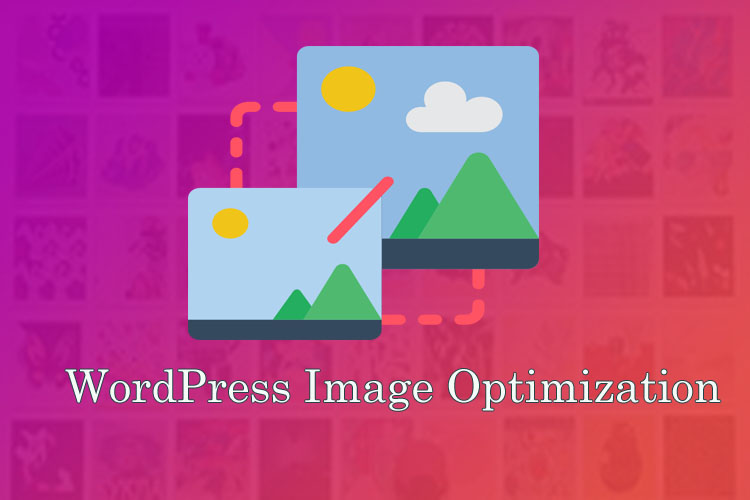 You must start optimizing the images on your website.  Let us help you choose a reliable Image optimizer for WordPress to speed up your website.
I can't stress enough the importance of meaningful, high quality graphics on your website.
Have you ever seen a good website with just text and no images?
Never, right?
Images make your page look interesting, they are more expressive. They even help you capture your visitor's attention easily.
But on the flip side, they do make your website slow. Text content take a very small time to load, but its not the same with images.
Since images are easier for the human brain to process, it is recommended to use a lot of meaningful images on your pages. But images, if not optimized, can slow down your website!
But optimizing every single image manually is certainly not something you would want to waste your time on. Thanks to the technology today, we have solutions for almost everything. The image optimizer tools help you make sure that the important images on your website, do not slow it down.
In this list are some of the best tools for optimizing images on your WordPress website, making it faster and giving your site SEO benefits.
Smush is one of the most popular Image compression and optimization plugin. It is regularly updated and has more than a million active installs.
The plugin has simple and straightforward features. It helps you to optimize and resize the images on your WordPress website. The plugin is free to download and will optimize all your jpeg, gif and png images on your site.
It helps you with lossless compression of the images on your website so that the quality is not compromised. Smush Image compression and optimization plugin supports lazy loading & auto optimization of the images on your website.
It also lets you bulk smush upto 50 images at once. This WordPress Image optimization plugin has the smart feature to automatically find out the images that are slowing down your site.
You can even set a default maximum dimension for your images to make sure that larger images are resized when they are compressed.
This plugin works, not just for the images in the media gallery of your website, but also for the images located in other directories of your WordPress site. Smush image compression plugin also works with many popular image library plugins.
There's also a pro version of this plugin, that has a trail version if you need. While the free plugin smushes upto 5gb, the pro version allows optimization upto 30GB, PNG to Lossy JPEG conversion, CDN for faster page loads, WebP conversion, etc.
This plugin is for you if you want to optimize your images as well as pdf on your website. Like any other optimization plugin, the aim of this plugin is to optimize and minify the images and pdfs on your website.
ShortPixel is very lightweight & easy to use and works with any kind of hosting. This plugin works well with JPG, PNG, GIF, WebP as well as PDF files. It helps you with both – lossy, as well as lossless compression.
This plugin has over 1,00,00 active installs. It has the ability to convert PNG and JPG images into WebP for SEO benefits. With ShortPixel, you cannot just convert the images into your media library but also the slider images, images directly uploaded through FTP, thumbnails, image galleries, etc.
The plugin allows the optimization upto 100 images per month. For further credits, you can either buy them, or refer the plugin to other users. Short Pixel has a really nice interface to let you manage the plugin. It also supports bulk optimization.
This image optimization plugin for WordPress is ideal for you if you want a simple and straightforward tool with a feature to compress and optimize the images you upload on your website.
This is one of the best image optimizer WordPress and once activated, will automatically compress and optimize all your images without your manual intervention. It will run in background without bothering your routine workflow. This image compression plugin by TinyPNG will also support bulk optimization of your existing JPEG and PNG images. Also supports the optimization of animated PNG images.
With the help of this Image Compression plugin from TinyPNG, you can even optimize your WooCommerce images and make your store faster. It also has a feature to auto resize your images based on the set criteria.
This plugin allows you to optimize 100 images for free each month. For more features, you have to subscribe to one of their premium plans to be charged at the end of each month.
Imagify is another simple yet efficient tool for optimizing the images of your WordPress website. This plugin comes with a very simple interface and automatically converts the uploaded images by compressing them.
It supports conversion of JPEG, Gifs, PNG and WebP images. For the free use, you can convert upto 25MB and for continued usage, you can choose one of their pricing plans. The conversion of WebP images is free.
You can choose from the lossy or lossless algorithms to compress the images on your website with the Imagify plugin. Imagify can be used with WooCommerce and NextGen Gallery, and it also supports multisite.
Besides, the interface shows a small analytics of the optimization status of the images on your website. It shows you a statistics of what percentage of your images are optimized and what is left of it.
ResmushIt is also one of the best image optimization plugins for WordPress. Along with auto-optimization of the uploaded images, it also allows bulk optimization for the existing images.
With ReSmushIt, you can optimize JPG, PNG and GIF images on your website. The only limit is to optimize upto 5MB. You can choose the optimization level, which by default is set to 92. You can easily increase or decrease it as per your requirements.
This plugin also allows you to exclude an individual image from compression to keep it unchanged. The Image compression and optimization tool is easy to use and helps you speed up your website by compressing the images, effortlessly.
This too is an auto-optimization plugin for your WordPress websites. It claims to reduce the size of your images upto 70% and improve the performance of your website.
You can see how much an image is compressed in form of percentage directly in your media library. This helps you evaluate how much memory you are saving by optimizing your images using this plugin.
Optimus allows conversion of all your images upto 100kb for free. There are premium plans for further features for your personal project and for using the plugin to optimize images on client sites.
Optimus supports WooCommerce and works well on WordPress Multisite.
Start Optimizing your Images Now!
When trying to make your website faster, and SEO friendly, optimizing Images is one of the most important step you must take.
And considering how easy compressing and optimizing images these plugins make, there's no reason not to do it.
Using one of this WordPress plugins for image auto optimization will improve your page load times, help it with better performance and ultimately help you score better ranks.
Well, with image optimization, there are a few other things that you must try to improve the overall performance of your website and optimize it for search engines.
Have a look at these best SEO plugins for an SEO friendly website.
Disclosure: This page contains external affiliate links that may result in us receiving a commission if you choose to purchase mentioned product. The opinions on this page are our own and we don't receive additional bonus for positive reviews.