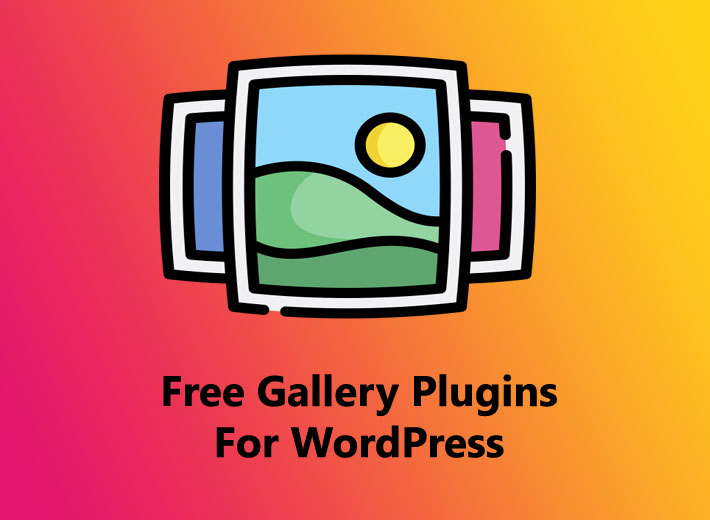 Approximately 14% of the World Wide Web today is powered by WordPress, and the number continues to swell. What differentiates WordPress from other CMS (content management systems) is its functionality and exceptional ease of use.
Are you wondering how WordPress balances functionality and extendability so that you can get the best gallery display of your photos and videos? WordPress plugins for your gallery are the answer you are looking for!
Striking images enhance your WordPress site's color and life. A website without imagery tends to have a dull appearance. Images help grab the reader's attention when they land on your homepage.
Furthermore, the images can be used as tools to deliver a compelling and positive brand message. These images can be used to create a kind of visual design that highlights your CTAs (Call To Actions). This will also include other significant site areas.
There are lots of accessible free WordPress plugins for the gallery. However, you need to pick the right plugin to ensure the right mix of functionality, complexity, and many other factors. We have a thorough comparison of some factors to ensure that you select the right one.
There are more than 56,000 WordPress plugins available. As such, we have compared quality, functionality, and features of the top free gallery plugins for WordPress, intending to give you a compatible choice.
A Brief Guideline
When choosing a plugin, make sure that you first note down your plugin's expectations. In a nutshell, include all your desired features in the order of importance. This is vital since it might be hard to find everything in a single plugin. However, prioritizing makes selection easier.
Bear in mind that you don't have to assign a single plugin to perform every task. You can look for two plugins that work harmoniously for your desired output and install them. It's not the number of plugins that count, but the quality.
How We Compared
While comparing, we viewed the ideal gallery plugin for WordPress as one with all the necessary features for enhancing the site and being user-friendly. Remember, what matters most is the user experience (UX) with your gallery plugin, while refining your appearance.
Other factors to consider in our comparison include speed, compatibility, and cost. Ratings, screenshot, support, and reviews might also come in handy. The gallery plugins for WordPress that we have compared feature among the trendy ones in the market.
Today, we look at the top seven free gallery plugins for WordPress that easily display your pictures and imageries. Below is a list of free gallery plugins WordPress that we considered in our review.
Maybe you are a photojournalist with a developing and striking collection or want to share the experiences of those beautiful captions you had during your trip. Are you a WordPress designer looking to create custom galleries? Well, the featured gallery plugins are the best you'd have for your course.
Comparison Criteria
When selecting the best gallery plugin for WordPress, Speed, and Performance should be your number one concern. If your website is fast, it means that the users are engaged. As such, it yields better sales and has better search ratings.
1) Speed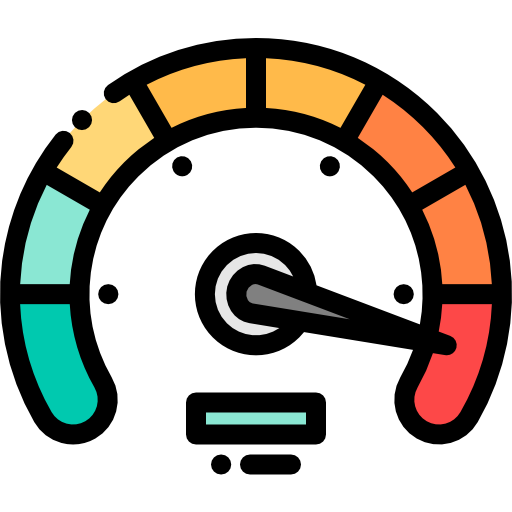 Great Ux design revolves around creating a seamless site experience for your clients. While you give them what they are searching for, but a fast site ensures satisfaction. A speedy website increases your Google rankings as your audience enjoys the lighting-performing speeds of your website. In turn, the Google search engine expects a site of that sort.
Many factors, including your theme, the number and types of plugins, your hosting, and the content offered, affect website speed. But I know you might be asking yourself, how will I know the speed of a gallery plugin?
In a nutshell, open your browser, go to the private mode, google the browser's developer console, go to the Network tab, then to your website. When your website loads, it'll provide you with three execution measurements, including DOM Load, Load, and Finish Time.
We conducted a speed test for each of our seven plugins using multiple speed test tools, default settings, same images, themes, and host. These control variables ensure that only those that determine a difference in speed are the gallery plugins.
NextGen 1.05
Envira Gallery 2.69
Modula 3.36
FooGallery 1.69
Flagallery 3.12
Photo Gallery by 10Web 3.58
Image Gallery by Robo 3.95
From the above data, it is comparatively clear that NextGen Gallery beats most of the other gallery plugins, by a close margin. Thus, it's the fastest for you, especially for a photojournalist website, among other demanding sites.
Foo gallery ranks in second-best WordPress Gallery Plugin while the rest follow in line. For those users who are inspired by a plugin's functionality and speed, NextGen and Foo Gallery should be the best choice for you.
Important
: Uploading too many unoptimized images can cost your website more than you think. It won't just slow it down but also impact the SEO of your website. Use these
image optimizers
to automatically optimize the images you upload on your WordPress website.
2) Features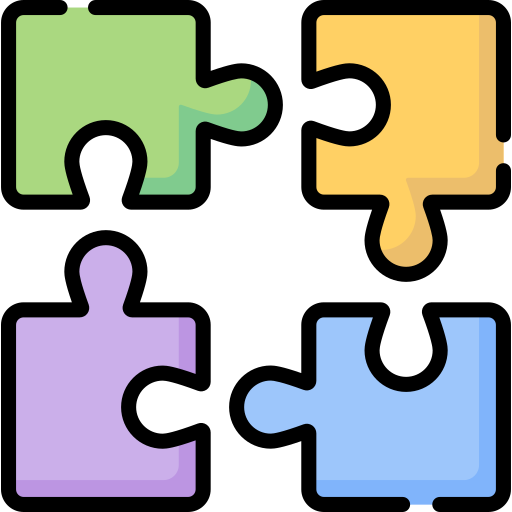 Features are an important aspect as they determine the strength and ability of a plugin. They are responsible for improving the performance and appearance of your website to appeal to the users. When it comes to WordPress plugins, features such as lightbox effects, upload, and download of images, videos, and album and gallery classification are imperative.
Hence, the more the number of features and how advanced they are, the more competitive and reliable a WordPress plugin is. We shall find this in detail in the comparison of each plugin below.
3) Ease of Use
Why is the ease of use so crucial for a WordPress plugin? We only get a single chance to make the first impression worthwhile, and by this, we are referring to the user interface. New WordPress users won't struggle using your application if it's too complicated. Eventually, they will give up and try another one. So, a user-friendly plugin should maintain simple interfaces.
Therefore, you must check on the ratings and reviews of a plugin, as well as the recommendations from other users. In a nutshell, user-friendly gallery plugins for WordPress should perform a user's desired tasks like image downloads with minimum or fewer hiccups.
4) Compatibility
Compatibility problems are classified into errors and cautions. The WordPress engine PHP Compatibility Checker works for any website and host to check compatibility. The plugin will also recommend updates to plugins and themes since a new version can offer compatible code. In our article today, a suitable plugin provides the freedom to shift your website to other web hosts and rivals.
How easily can you import or export and back-up your snapshot gallery info?
5) Cost
All the seven plugins for WordPress are available as free versions; some even come with a 7-day trial. While the features associated are functional and appealing, a more upgraded version of the same happens with fancier and more useful features. But that means the cost involved.
The premium versions of these plugins depend mainly on the selected plan as the provider's pricing terms. While some may be high priced, using the free version gives you a detailed perspective according to the features you need.
Having said that, now we can dive into Comparing Each Plugin.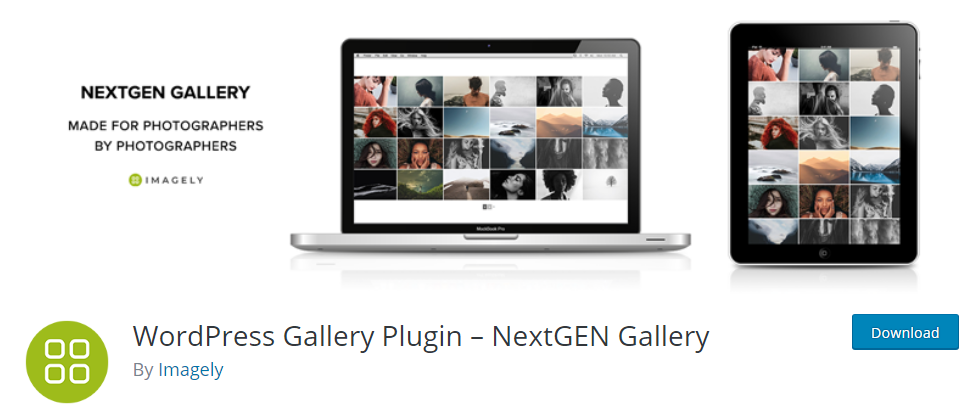 This is by far the most common gallery plugin for WordPress, in terms of numbers. NextGen always has more than 1.5 million annual new downloads, alongside positive reviews. The NextGen Gallery is a product of Imagely, photography pros familiar with the cinematography industry.
NextGen Gallery is a WordPress gallery plugin preserved by Imagely. Imagely rank as WordPress photography professionals. Along with NextGen Plus, NextGen Pro, and NextGen Gallery, Imagely also create WordPress themes for snappers, offer turnkey websites for snappers, and operate the WordPress Photography Podcast.
User-friendliness
The NextGen UI or user interface for WordPress appears more complicated as it offers a personalized user interface, database tables, and different folders for storage. The plugin's gallery wizard is beneficial for beginners, but uploading images and creating a gallery may be time-consuming before the user understands.
Also, adding the gallery to your post might be challenging at times.
Features
The NextGen gallery free version comes with two core galleries and album styles: slideshows and thumbnail, which are extended and compact simultaneously. Both styles include a wide variety of options to control features such as transitions, lightbox effects, style, size, among others.
Premium NextGen gallery bundles offer more of these features, such as image protection (watermarks), e-commerce functionality to sell imageries, and image deep linking for lightbox galleries.
On the one hand, the NextGen gallery plugin offers an extensive WordPress gallery management system that can upload photos in batch. You can also import metadata, sort photos, add or delete or rearrange photos, edit thumbnails, and classify galleries into albums.
On the other hand, the NextGen gallery free version provides an image browser, slideshows, and thumbnail gallery styles. The albums come in two styles, extended and compact and a variety of options too.
Cost
NextGen Pro is somewhat expensive, with a price of up to $99. However, the free option is available, and you can get the discounted premium bundle, NextGen Plus, at $79.
What we like:
Ability to make albums of separate galleries
Users can create different gallery types, such as slideshow galleries
NextGen's premium versions have advanced features
The e-commerce functionality in NextGen Pro helps in selling photography.
Drawbacks:
NextGen is costly ($99)
Not user-friendly – more suitable for advanced users and designers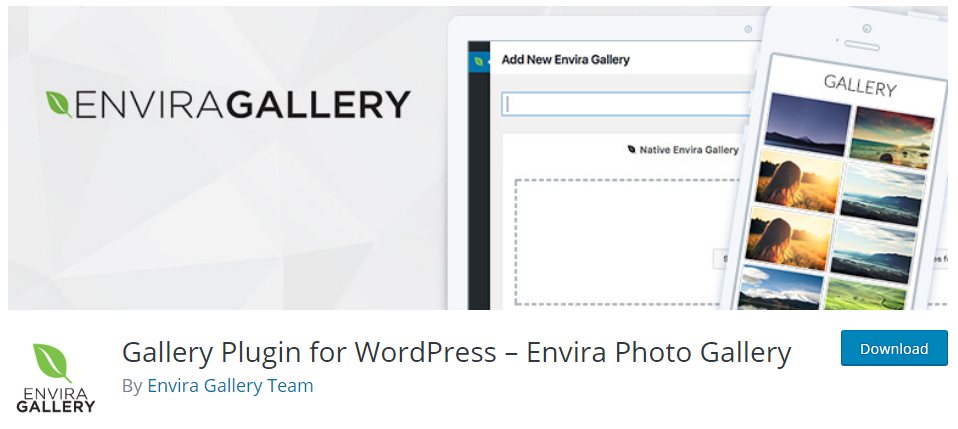 Yet another popular freemium WordPress gallery plugin, Envira Gallery has an outstanding 4.5 out of 5.0 rating. Also, there are more than 30,000 active installs. Envira gallery ranks as the best responsive WordPress gallery plugin due to the features that make it reliable and user-friendly.
User-friendliness
Envira Gallery Lite version ranks as the easiest, fastest, and most efficient WordPress gallery plugin. It includes an interface that is designed to make it user-friendly in all functions. It has a very responsive layout.
Envira Gallery offers a straightforward experience and is user friendly to novices. It features a Gutenberg block that allows you to attach photo galleries into any page of WordPress. If you are a website developer for a client who needs galleries included straight into the theme, Envira gallery displays the template tag to use.
Features
Envira gallery includes features such as lean and tidy codebase, lightning speeds, AJAX preloading, and a friendly design. All these features enable the user to create topnotch galleries in no time.
When you take the premium plan version, you can access additional useful features such as social sharing, WooCommerce support, image deep linking, video support, and albums.
The drag and drop builder feature makes it easy to create great video and photo galleries within no time. It includes pre-built templates to modify the appearance of your gallery, not forgetting the album and tags feature for organizing and sorting cover photos.
Envira Gallery has responsive WordPress galleries that are compatible with mobile, tablet, and desktop devices. If you are a photojournalist who likes sharing photos on social media, the plugin has add-share buttons which integrate with such platforms.
Another exciting feature in this plugin is an e-commerce store with WooCommerce integration and image proofing. You can be sure that all you need for your store rests on your fingertips. That's not to mention the slideshow display and full-screen lightbox mode ability.
Envira Gallery plugin has the watermark and protection feature that protects your work with passwords, among other sub-features. The deep linking and pagination features make your gallery SEO friendly, while you can embed Wistia, Vimeo, among others, using video support.
Cost
While there is a free version, the premium versions for the Envira gallery are a bit costly. Its basic premium version ranges from $29 for a single-site license, while the Pro version comes at $99. However, you get access to all the features for the price.
Compatibility
All your photo galleries in Envira free gallery plugin WordPress are stored in its catalog. This plugin keeps your files employing WordPress default media sites such that if the WordPress website is backed up, so is your data.
Envira also supports the export and import of personal galleries, which proves it can be transferred from one site to another.
What we like:
A well-designed user interfaces
Ease of use
SEO friendly
Speeds
Additional features in the Pro version
Users can include videos in their galleries (Pro version)
Useful add-ons, such as Proofing and WooCommerce, among others
Ease of customization and adaptation
Drawbacks:
 Some features accessible in other plugins are found in the Pro premium version
Costly, especially if you look to have all the features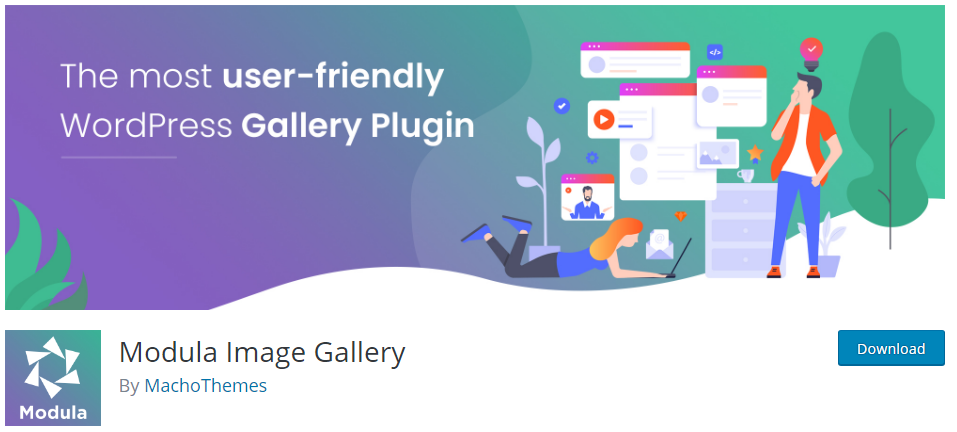 Meet the speediest and most user-friendly free gallery plugin WordPress available. Modula has more than 70,000 active installations, 535,051 all-time downloads, and is rated 4.7 out of 5.0 in user reviews.
User-friendliness
The Modula gallery plugin is easy to use, especially adding a stunning grid gallery to your WordPress website. Modula splits its gallery making process into two fragments. If you want to make a clear-cut grid gallery, you just upload your images and identify some sizing. Modula offers you a short code straightaway that can be used to insert the gallery.
Modula makes adding galleries to your WordPress site more manageable, as you can design your gallery layouts in just a few clicks. That means you have control of size your image, and use the drag-and-drop feature to resize images.
Features
Hover effects, social media sharing, powerful extensions, and custom styling are some of Modula's available features. It also features an easy drag and drops feature, which can be used to create striking video and photo galleries.
Using the Modula Gallery for WordPress allows site visitors to go through the photos in your gallery via adding filters. Modula plugin has a total of twelve different hover effects that you can choose from, including comodo, crafty, pufrobo, and lens.
Other hover effects include reflex, curtain, appear, seemo, catinelle, fluid up, and quiet.
The hover effects are usable with titles and subheads, and the feature is consistent with the CSS3 animations as well as all devices. Modula plugin includes six different lightbox options to view the gallery. They consist of a light gallery, swipebox, lightbox 2, prettyphoto, fancybox, and magnific popup.
There are five categories of filters used by the Modula plugin, including art, colorful, graphic design, typography, and packaging. They are crucial in organizing the images for an orderly display. It also features a shuffling image feature that maintains a unique appearance every time a page is refreshed.
To increase creativity, this plugin has image loaded effects that load images in four distinct orders. You can choose from rotation, horizontal, vertical, and scale sliding. Users can also select their customized appearance for the gallery by selecting the preferred margins between images.
If you like sharing your work or posts, Modula gallery plugin in WordPress features a social sharing feature that connects you to Twitter, Google Plus, Facebook, and Pinterest. The links are established without uploading or downloading images, thus saving your time. The style and number of features also make the plugin more interesting.
Compatibility
Modula gallery plugin for WordPress is compatible with Elementor, SiteOrigin, beaverbuilder, and Gutenberg. Like some of its competitors in WordPress plugins for a gallery, Modula employs the custom content type for your photo gallery storage, which means they can be saved, backed up, and reinstated after WordPress back-up.
Unfortunately, it doesn't include the import or export feature.
Cost
You can choose from the four selected plans that allow you to access all the plugin features. They include the Basic Plan (a single-site for $19), Duo plan (two sites for $29), Pro plan (five sites for $39), and Business plan (unlimited sites for $49).
What we like:
Ease of use
Outstanding galleries without configuration
In-built social sharing
Many hovers effect
Includes several features that are adaptable to a user's tastes and preferences
Handles multiple galleries
Can work on all mobile devices and widgets
Can solve numerous purposes simultaneously
Drawbacks:
Only grid layout galleries are available
Not as intense as other competitors
Reasonably priced (depends on the selected plan)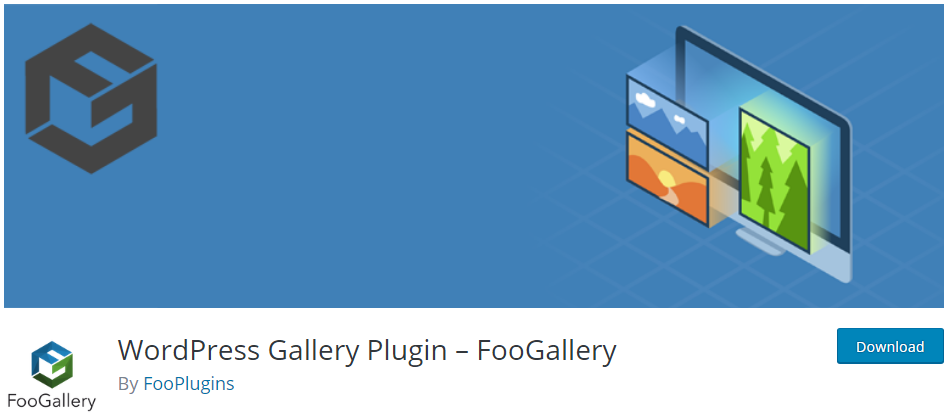 This freemium photo gallery from FooPlugins helps the user create galleries that are quick to respond with a few different layouts. All the created galleries are always ready by default. FooGallery free version includes album support in-built that can easily combine several various galleries.
Ease of Use
FooGallery uses a simple user interface with WordPress looks and feels. When you upload your photos, the gallery settings can be adjusted in detail below the images. It also makes inserting photo galleries easy.
The in-built Gutenberg block, shortcode, or sidebar widget can be used to display your photo galleries anywhere in WordPress. It also features a button to choose and insert galleries.
FooGallery plugin offers a 7-day no-obligation free trial that reverts to that after expiry.
Features
While FooGallery isn't very responsive, it includes many robust features. Both the free and premium versions include an infinite scroll, image loading effects, and simple dot pagination. Furthermore, it has video support in galleries, has image hover effects, lazy loading (optimize image performance), and more gallery templates.
FooGallery has a media category feature that categorizes your media, such as images, using tags, and pagination, where you can choose from page numbers, dots, or infinite scrolling. It also has in-built frontend filtering that enhances your site's gallery appearance.
With this plugin, you can arrange your gallery images as you please using the drag and drop reordering feature. When you create a gallery, you can pick gallery templates from the in-built choices. The plugin is compatible with free FooBox and the Pro version, and also supports other lightboxes for increased flexibility.
FooGallery also includes the NextGen import tool that allows you to import and change your NextGen images and galleries to FooGallery. The plugin implements the native WordPress visual display and editing features. It can be used to edit or add new galleries to current galleries from your post or web page. FooGallery automatically supports creating a striking video gallery that can be imported from various sources.
The plugin includes a shortcode that is clicked once and is copied to the clipboard, among other features that you will enjoy through a premium version of the plugin.
Cost
The premium versions include the Personal Plan of FooGallery, which is accessible at $59 for one site license, including premium support, and software updates. The Multi Plan comes at $109 (five sites), and the Business Plan (twenty-five sites) and both have premium support, and software updates.
Compatibility
The plugin piles up your galleries as custom post types in the database that acts as a back-up for your content. However, the plugin does not include an export or import feature, so you cannot transfer photos or videos.
What we like:
The premium extension can create video and image galleries
The plugin has many useful developer features
The free version includes a wide range of gallery templates
User-friendly
Allows visual editing
Pagination
Drag and drop feature
Speedy actions
Drawbacks:
Fairly expensive
The grid template is only accessible in the premium version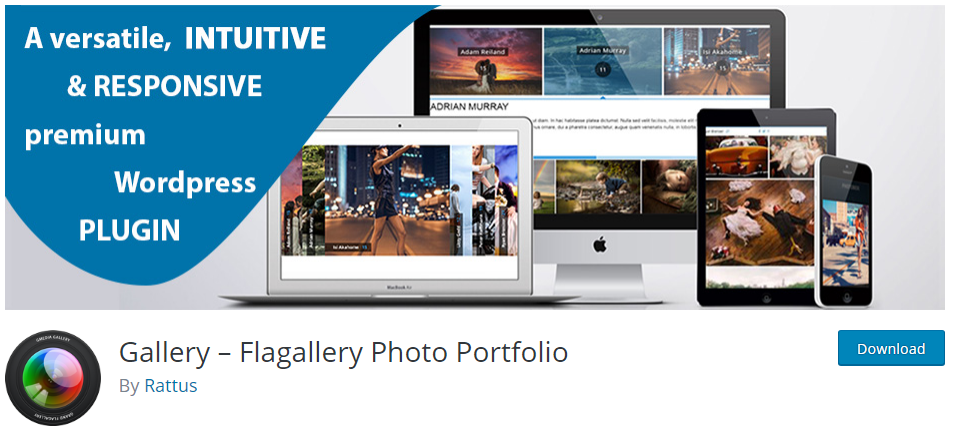 User-friendliness
Flagallery or Gallery Grand Flagallery is a sharp image and media gallery plugin. This gallery plugin makes uploading images easy, and so is creating video and music playlists. It also helps develop slideshows of group pictures and add a description to an image, video, or mp3.
Grand Flagallery stands out as the ideal choice for describing events in brief and on the product display. It can also embellish your website with beautiful slideshow widgets, Nivo slider, or banner rotators.
Features
Grand Flagallery free plugin features an AlbumWiz that allows you to arrange your galleries into an album quickly. An image appears for every album's gallery, and when the cover is clicked, the gallery's contents are displayed in the Lightbox.
The AlbumNavigator skin allows you to categorize your galleries into an album without a hassle. A single image will represent a specific gallery and will display the contents in the Gallery Modal when clicked.
For users who need gallery pagination, Flagallery offers a paginator. Other features include Phantom, PhotoMania, Amron, and Horizon skin that include an Album Filter. Premium skins include Mosaic, PhotoBox, Grid, Desire, Masonry & Justified Grids, among others.
Grand Flagallery plugin for WordPress has a photo gallery that is friendly with Blackberry, Android, desktop, iPhone, and iPad. It can also create galleries for video and mp3 player, banner rotator, photo gallery, and Nivo slider. Another feature that makes it amazing is that desktop browsers have the play background music option.
Cost
Gallery plugins in WordPress can be costly, but Flagallery premium pricing plans charge reasonably. You can get lifetime access for one site from $14.99. If you are interested in multiple places, the license keys are procured individually.
Compatibility
Grand Flagallery lets you upload images easily and store them in the custom default storage. If you back-up your WordPress, then your galleries data is safe. However, it doesn't support the import or export of galleries.
What we like:
Photo gallery compatible with iPhone, Android, iPad, and Desktop
Gutenberg ready
Supports video (Vimeo, YouTube) and widgets
Gallery has a mobile responsive full-screen slideshow with touch controls
Intended to work for both the standard Gallery Shortcode and WordPress 5
User-friendly
Drawbacks:
Includes Flash which doesn't utilize FTP format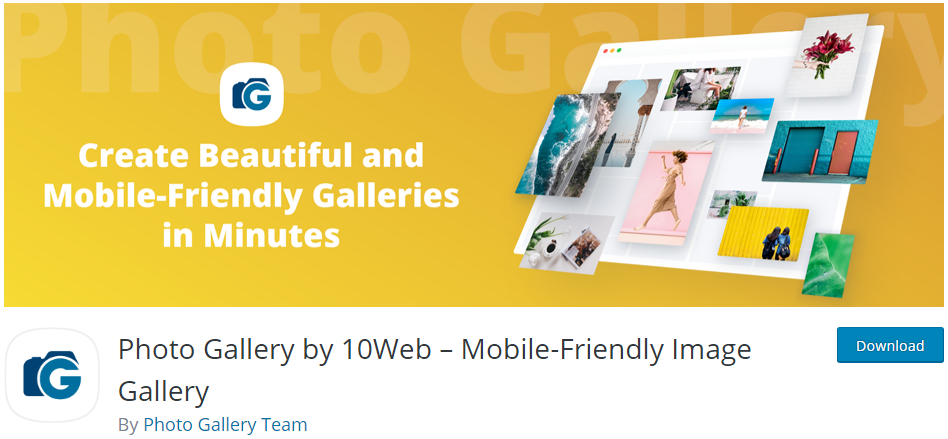 Photo Gallery ranks as the top plugin for creating beautiful mobile-responsive galleries in some minutes. Are you searching for a user-friendly and feature-rich plugin to add friendly albums and galleries to your site? If yes, then Photo Gallery is the top choice for you.
User-friendliness
Photo Gallery is straightforward to use and is a powerhouse for stable performance. From simple snapshot galleries to marketing digital content from your site (Pro version), this plugin lets do anything. It features improved page navigation that helps you navigate smoothly, resulting in enhanced user experience.
Features
Photo Gallery comes with striking layout options, album and gallery views, multiple extensions, and several widgets. These features enhance the functionality of the website to a higher grade.
WordPress Photo Gallery stands out as an exceptional choice for camerawork sites and blogs, and other websites that need string image galleries. The gallery offers several options to arrange your albums and galleries via customized layout views.
You can customize into beautiful views such as Slideshow and Thumbnails.
Photo Gallery also offers unlimited albums, galleries, and photos, and even videos. It also has a robust and responsive lightbox that includes 15 slideshow effects (Pro version) and full-width view possibility.
Within its single gallery, the Photo Gallery supports both audio and video files. Its WordPress plugin supports Instagram, Vimeo, Dailymotion, and Flickr videos. The gallery plugin has four widgets, including WordPress Standard Tag Cloud, Slideshow, Gallery, and Dynamic Tags Cloud (Pro version).
Other features include right click protection and image watermarking, where you can add text on photos to prevent unlawful usage. The free version also comes with two default preloaded themes and add-ons (e-commerce and export/import). However, the premium version adds more themes that are entirely customizable in terms of layout, image navigation, colors, and styling.
The premium version also allows social sharing, and views such as Masonry gallery, mosaic gallery, blog style, and Masonry album.
Compatibility
While it stores your data and can be retrieved upon back-up, it doesn't support the import or export of galleries. But you have to ensure that your WordPress gallery plugin has a backup for it is the only way you will retrieve your gallery data.
Cost
The plugins bundle costs $100 and comes with 57 premium extensions. Basic plugin gallery costs $30, $45 for Standard, and $60 for Advanced.
What we like:
Fully customizable themes
Ten premium gallery views
Improved page navigation
Up-to-date web design
User friendly
Unlimited albums
Drawbacks:
 Improved plugin features need the premium version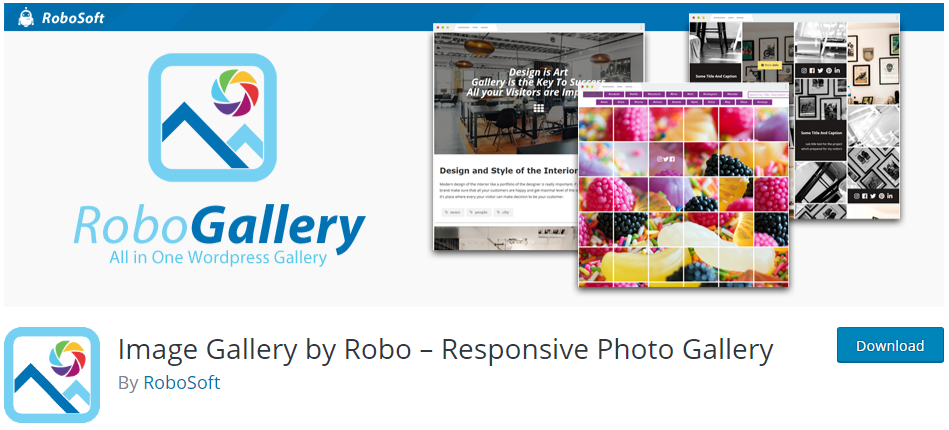 Are you looking for a super-fast plugin with a simple and striking, highly customizable design? If your answer is yes, then Image Gallery by Robo is what you need.
User-friendliness
Image Gallery by Robo is easy to use even for a WordPress beginner. How? A newbie can use the plugin to make their first gallery in a few. Professionals can also get progressive tools and freedom of innovation.
Features
Image Gallery plugin by Robo Gutenberg block that facilitates easy and fast outline, and has fifteen customizable hover effects such as fade effects. The plugin includes an advanced media manager who allows this instantly if you want to upload your images in batch.
The plugin is employed with current settings to make it fully responsive for different device's screen size. You will have access to a polaroid layout gallery with advanced functional styles when choosing this plugin. Automatic resizing for images and thumbnails is also available.
Image Gallery plugin features an in-built color selector that quickly changes the color of any interface component. Its gallery lightbox allows social media sharing, and the plugin has in-built shadows and borders setting, font settings, and different resolutions.
What makes the plugin exceptional is that it's executed in a built-in WordPress style using instinctive classes. It also supports multi categories, has a classic layout, lazy loading choice, advanced pagination roles and cache options, and many more.
The pro key features of Image Gallery plugin by Robo include a Grid layout, tags for images, gallery widget, clone, hover layout template, smart links, and video support. The plugin also has classes manager with drag and drop functionality.
Cost
The personal plan comes at $25 per month, premium at $70 per month, and enterprise at $200 per month.
Compatibility
Image Gallery plugin by Robo is employed in instinctive WordPress style, and all code is executed based on WordPress base classes and API. The company has equipped the plugin code with mechanisms to avoid disputes with other plugins.
What we like:
Ease of use
Drag and drop categories manager
Supports both video and images
Easy alignment
Advanced social sharing
Gutenberg block, among other crucial features
Drawbacks:
Some options are only available on the premium version
Costly
Conclusion
Gallery in WordPress plugin can go the extra mile in enhancing the appearance of your site and functionality. However, the choice of WordPress plugins for the gallery mainly depends on the user's target and use of the website.
While some can be difficult to use, some are straightforward and compatible with other websites. If you are interested in speeds and functionality, without the complexity of the user interface, then NextGen is the choice for you.
However, if you are seeking user-friendliness and speeds for gallery plugins in WordPress, then you can get Modula Gallery and Envira Gallery. All the WordPress plugins for the gallery viewed here have free versions with exceptional features. But if you need better experience with more advanced features, then you can take the premium versions.
Our goal was to help you find the best free gallery plugin for WordPress, and we hope that our article came in handy.
Further Reading: