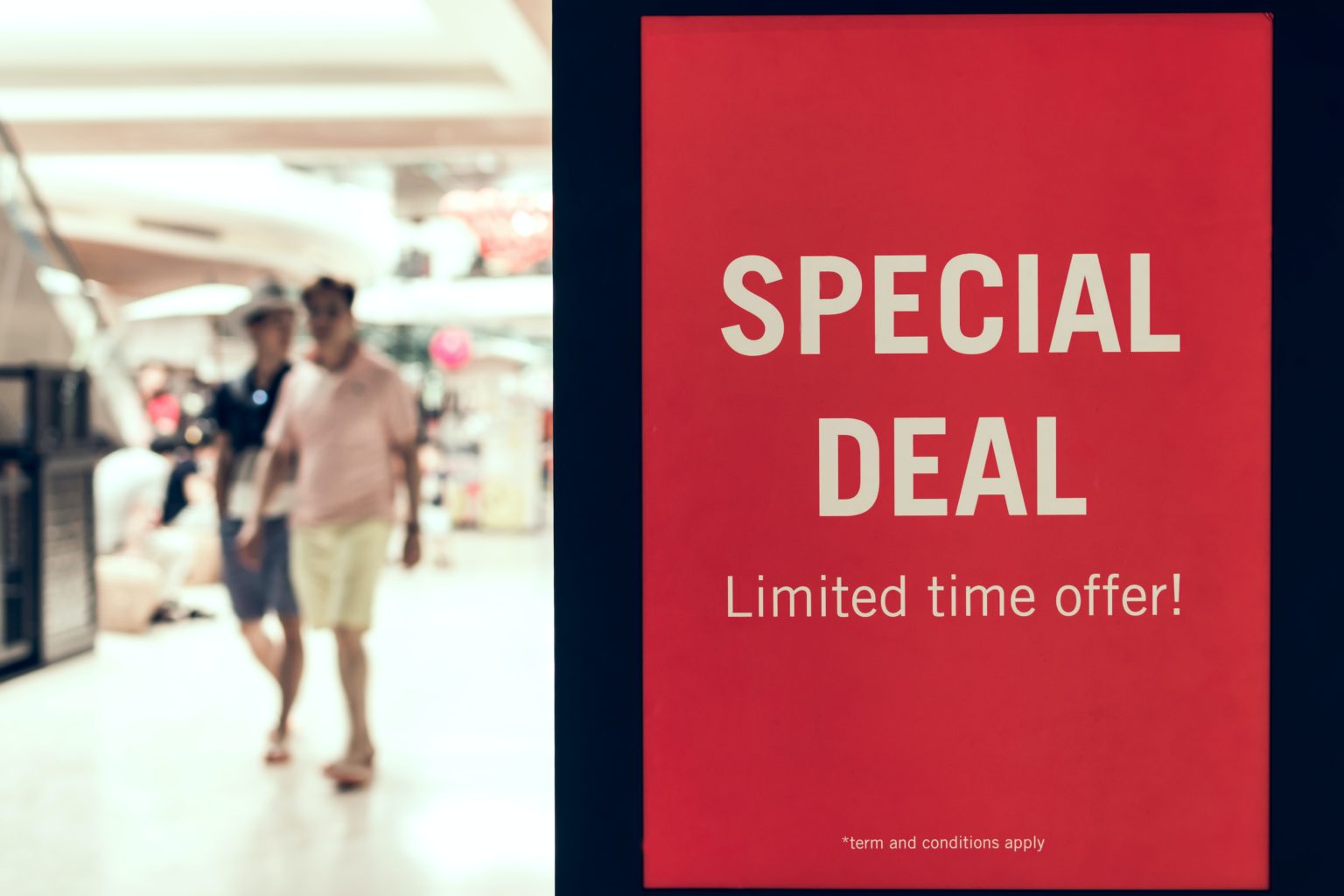 With the tools available online, it is easier to create a classifieds website on your own, but the real deal is – "How to promote a classifieds website?".
There are website builders, and several other tools like WordPress and WordPress themes to create a fully-functional and feature-packed classified website.
The premium classified website builders are easy to use and come with specialized support that can help you with the website setup, but once your website is live – you will find yourself on your own.
And that is exactly where you will need to make the most efforts. In this article, we will discuss some of the best ways to promote your classifieds website.
Advertise on other platforms

Paid advertisement is one of the best ways to gain traffic on your website at an initial stage. And it will be the most important investment for your website.
However, the choice of your advertising platform always plays an important role. It will always depend on the niche of your classified website, your area of operation, the target audience, the competition and a lot of other factors.
You can always choose a reliable platform based on your location. If people in your city prefer to watch TV, or listen to radio a lot, you should always choose it to advertise your website. Or if your target audience is students who use a lot of internet, than you should rely on the internet to advertise your Classifieds site.
However, after a bit of experience – you will be able to figure out what works best for you. Pay attention to the results of different advertising campaigns to find out the ideal platform.
SEO optimize your Classified website
Why there are more chances for your classified directory website to attract organic traffic?
A directory style website is information rich, and more keywords are included. And since there's a lot more on the website, unlike a business website where there are just a few pages, a classified website ensures proper engagement, which will also help with better SEO ranks.
Moreover, with all the different keywords involved, the different categories and different listings ensures diversity of content. And therefore a large scope for diverse keywords.
Also, the traffic is two way. Since the Classified website attracts both: the advertisers as well as the casual visitors looking for products on your site. Therefore, a classified or any other type of directory website will surely have an SEO advantage.
Keyword optimization

Since it is a directory style website, you will heavily rely on user generated content. Therefore, it may look like you won't have a strong control over the content of your site.
But you can always insist your users to stick to certain conventions when posting on your website. For example: The name(title) of the Classifieds listing should not be too short and include important keywords, model details of the item, etc.
You can also setup a tutorial on how to create a classified listing that is most SEO friendly. Wherein, you can include tips and tricks to make enough use of the main as well as subsidiary keywords.
SEO friendly platform and theme

The first and foremost important part is choosing a website builder as well as template/theme that is SEO friendly. An SEO friendly platform will always prove to be more beneficial in the long run.
You can create feature packed classified website with WordPress using a Theme like the classifieds theme and use different SEO plugins to create a website that scores well.
Social Media Marketing
Social media platform is a powerful medium to reach people at large. It is a place where you can find different people with similar interest easily. The first thing you should do after creating a website is to create social media handles for different social networking site.
Use these social media accounts to share information about your classifieds website and to attract more people through social network. You can share different classifieds listings or blogs or just different posts telling people about the current offers, the advantages of sharing their listings on your website, etc.
Create useful content
Content is the king and it will always be.
Ofcourse other factors like the design of your website, the user experience, the performance, the website features, etc. play an important role. But what will attract the right target audience and keep them coming back is the content of your website.

With a Classified website, where different listing owners will post from the front end, volume of the content may not be problem after a certain duration. However, you should focus on retaining the quality.
Always keep a check on the quality of content that is posted on your website. Moreover, you can add to the collection of useful content by using the blog section of your site.
The blogs on your website will give the visitors something interesting to stick to your site and spend time on. It will also help with the SEO of your website.
Moreover, by using the blog section, you can start with content marketing on your website to target the right keywords and generate content for better visibility and engagement.
Images & Multimedia
A directory website means a lot of content in form of text as well as multimedia. Actually, you should always encourage your users and listing owners to use high quality and abundant images in their listings. This will help the visitors to understand the listings better.
However, more images and multimedia files will also mean increased load on your site.
So you should always make sure the images are properly optimized and do not unnecessarily increase the load times of your page. We insist you use one of the image optimization plugins. It will automatically optimize all the images that are loaded on your website.
Proper description
Description is the textual content on your classifieds listing. Insist your users to properly describe the classified item they are posting. This includes setting the right title, selecting the perfect category, writing the textual description and including of the right keywords when doing so.
Naturally written, useful and meaningful content will surely help the visitors understand your pages better, avoid the chances of misrepresentation and add to a satisfaction of the users. The result would be improved credibility and better user experience.
Proper Categorization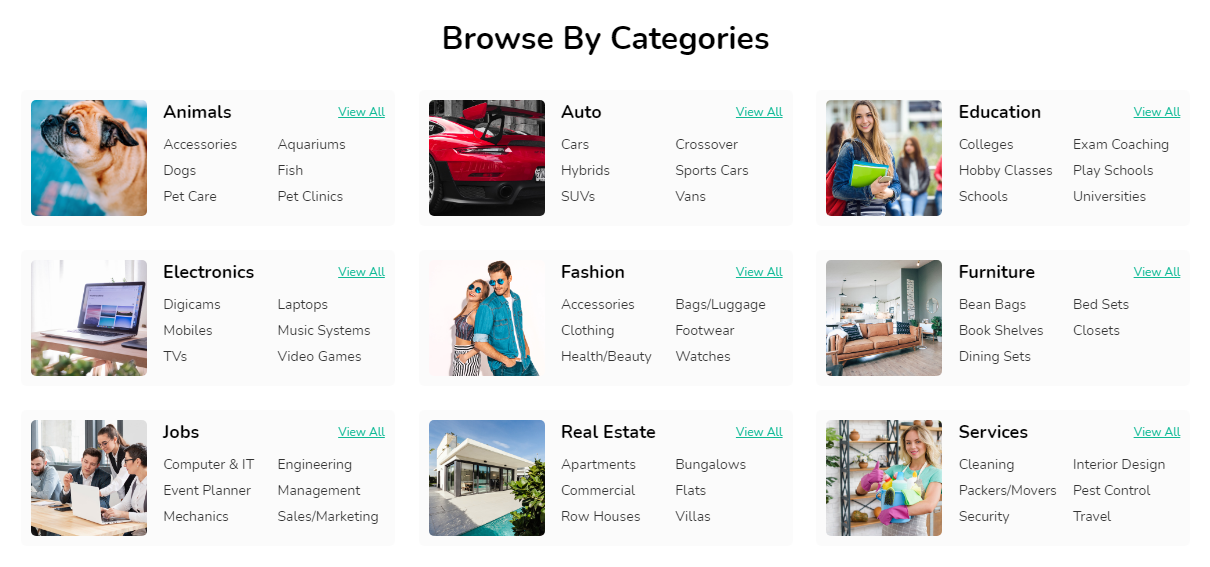 The point "proper categorization" looks like a misfit on a how to promote your website post. However, the structure of your website plays a very important role in helping you gain as well as retain your traffic.
Moreover, creating proper categories with relevant titles will also improve your site's organic score. It will also add to the user experience when it comes to finding the listings easily. Therefore, take your time when creating categories for your Classifieds website. Be flexible, and add or merge categories whenever required.
Great Service
A good & honest service is always recognized. And by providing the best service, you can surely attract more customers than any advertisement campaign or SEO optimization ever can.
Increases the odds of people recommending your website through word-of-mouth. It also increases the chances of customers returning to your site.
Promoting your classifieds site, will surely get you more customers, but only good service can retain them. And even help you attain more visitors in future through recommendations and good reviews.
You can also use the testimonials of your happy users on your website and it will surely help you build trust in your website.
Make sure to serve only authentic information

A good monitoring system to ensure that your Classified platform is not used by fraudulent and only useful, and correct listings are published. You can do so by personally checking all the information that is published on your website.
If you find even a slightly doubtful listing, or a complaint from one of your site users about misinformation or fraud. And take strict actions and make sure that the repetition of the same is avoided in the future.
Strict policy on what advertisements can be posted
In order to retain the quality of content on your website, you will need to draft strict policy on what one can post on your site. A strict policy on what they can post will allow the visitors to know what they can advertise and what they cannot do on your website.
Besides that, constantly monitor your website to see that the visitors adhere to the policies. We recommend you use the option to let you save the submitted listings as drafts and not automatically publish it. This will enable you to ensure that all the content that goes live on your website passes through some kind of filter before it appears as published posts on your site.
Properly draft terms of use
When you run a classified website, you have some responsibility towards the users. You should do everything to protect the interest of your website's users. Both, the sellers as well as buyers from your site should have a satisfactory experience.
However, your liability ends at one point, and therefore the extent of your responsibility should be clearly stated.
Take actions for grievance redressal
A classified website will have a lot of different exchanges among different people. And just like any other business, there are chances of people having an unpleasant or disappointing experience at your website.
Of course, as mentioned in the section above – the terms of use should clearly state the amount of responsibility of your website, and all the precautions the visitors should take in order to move forward. But still, if you receive a message from a disappointed user, you should always respond back.
First of all, make sure you are providing enough options for your users to lodge a complain or send you a mail regarding their bad experience with your website.
Be open to the complains and do your best to resolve it. This is how you can retain loyal customers. Take the complaints as a form of constructive criticism and try to improve the areas that might be causing problems.
Offer the visitors with bad experience some form of compensation and a good response on how you will ensure that the mistake is not repeated in the future.
Offer free service for a limited period

When you start a classified directory website, you will have to wait for a certain time for your website to garner the desired traffic. So before you can start charging people to post on your website, you should wait for them
Something like "First listing free" can always help. Let the visitors post one listing for free, to let them understand how things work on your site, how they can get offers from the relevant buyers, and how easy it makes for them to easily sell/promote their stuff.
Such an offer helps raise the user's interest. It helps the visitors understand and know the advantages of using your platform and encourage them to try it again, even at price.
Run Offers and Discounts to attract customers
Discount offers and Saving deals always work for selling better. If you are providing the service on your classifieds websites for a fee, you should always run occasional discounts.
So instead of directly advertising your classified site, you can advertise your discount deal, or a giveaway, or an offer. For instance: "A super saver deal on the new year, to advertise 2 items on the classified directory website at the price of one, a limited period offer."
You should wisely choose the places to advertise such a deal. If you use a service like Adwords, you will automatically get the traction as the advertisement will be shown to the right audience.
Also, make sure that the advertisement is shown right on the homepage of your website, or use a sticky header bar to tell your visitors about the offer.
Use AdWords or other similar services
One of the best ways to deliver your advertisement to the right audience is using a service like Google AdWords. It will use the user data like cookies stored in the browser, as well as the browsing history – to deliver the relevant advertisements to the customers.
It can be called one of the most relevant medium of advertising since your advertisement will reach the person who is most likely to take an action.