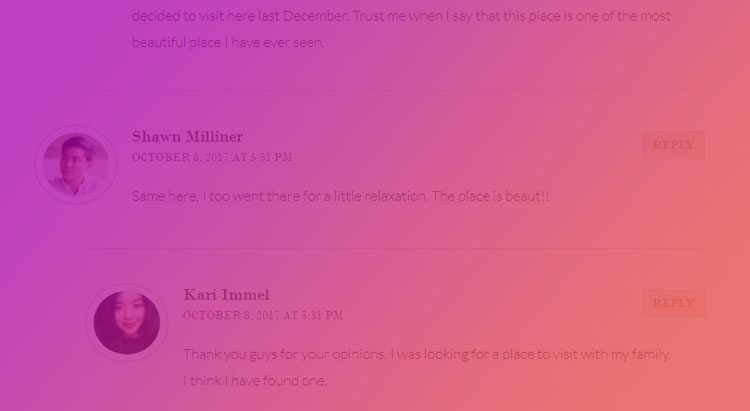 Content is always king, no matter what your website is about.
The content along with the graphical content like videos, images, galleries, etc. should reflect the message of your website.
Besides, fresh, updated and relevant content is vital to make the search engines notice our site.
However, sources of user-generated content are different on different websites. But on websites like online directories – that store a massive amount of data, UGC can act as one of the main sources of content.
In this article, we will observe, what User-generated content is, it's pro, cons, and sources.
What is User Generated Content?
As the name suggests, user-generated content on your website is the content that your website visitors submit on your website. It is the content that is published on your site, contributed by your website visitors.
This type of content has an importance of its own.
Indicates user involvement
It expresses users' opinion and feedback
Adds value to your existing content
Makes your website more interesting for other users
Helps the engaging community by discussions/comments/reviews
Free, relevant and to-the-point content
And the easiest form of content is the user-generated content is through comments. Especially in case of the blogs – most of the UGC is in the form of comments and opinions.
On the eCommerce websites, it is in the form of user reviews. The users nowadays are allowed to express the reviews using different forms of evaluation, start ratings, thumbs-up/thumbs-down, text review, image upload, etc.
But ultimately, all these forms of content help make an effective product page that engages users. The honest review and buyers comments is also a sign of authenticity of the page.
For different websites, the source of user-generated content is different. However, whatever the source may be, UGC can be considered as one of the valuable assets of a website.

Sources of User Generated content on a directory website
The sources of user-generated content for different websites will be different as we discussed earlier. For a directory website, however, the user-generated content can act as the main source of content.
The concept of an online directory is to be a large open storehouse of different business listings. It works both ways – a source of information for the visitors, and an advertising platform for the businesses.
So the businesses wanting to be featured on a directory can create and submit their own listing using the front end listing submission feature.
Moreover, it also acts as a review platform because the visitors can post their review/comments on the listings – which again is a form of user-generated content.
Listing Submission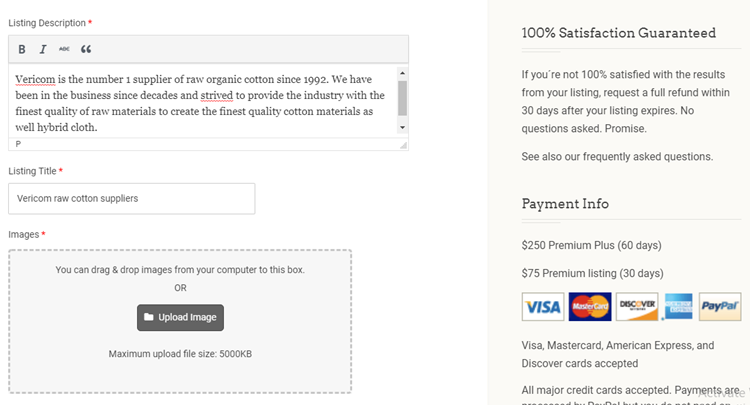 When running a directory and allowing front end submissions, the main source of content on your website is the listings submitted from the front end.
To start with your online directory website, you will definitely need some listings to be added from the backend. But most of the online directories get the data through the submitted listings.
These listings serve as searchable content for your website users. They add content and value to the directory, helps SEO by increasing the amount of relevant content. Reduces the exit rates because the users will have more options to browse through.
Therefore, the content submitted as a part of front end listing submission has more than one benefits. Moreover, if the submission is paid, as a directory owner, you will get paid for the content that is added to your website!
Comments and Reviews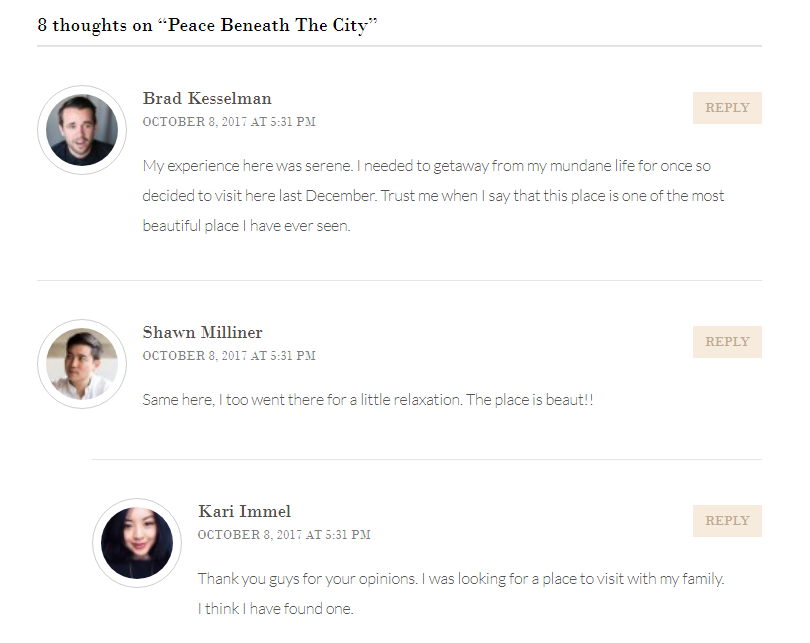 This is one of the most common sources of UGC, regardless of the type of website you create. Even when your website is not a directory and just a basic blog site, the comments and review section of your site can really help you with content.
What makes this type of content more valuable is that it is totally relevant and lets you know of the user's opinions. It adds value to your blog/page/listing.
User comments increase the readable content on your site and makes it more useful for the end-users. It helps to increase user engagement.
The directory sites has lots of pages and listings for user comments and therefore, a large amount of content can be generated through comments and reviews on different listings as well as blogs.
Advantages of User Generated Content on Directory
Content helps your website in different ways. And user-generated content is a source of authentic, relevant content, that adds value to your existing pages.
The following are the best advantages of the user-generated content on your directory website.
Content for free
The content that your users' post is the best source of free and relevant content. The content generated by users/visitors to your website is valuable because it indicated user engagement.
Besides, content writers charge you hundreds of dollars, for a piece of content. But content generated by users is relevant, easy to relate and FREE.
Paid content submission
What better than being paid for accepting fresh content. This is what the paid listing submission feature of the directory theme is about.
You can allow the visitors of your website to contribute to the content of your website, by offering them to submit their listings. And what more, the visitors will agree to pay for submitting their data because they get the advertising space.
Therefore, your website gets a content upgrade, your visitors get new listings, and you get paid for the added content.
Adds value to your site/page
The content that is added by your readers in form of comments or reviews is in context with the existing content. Therefore, it adds more value to the existing page or blog.
It gives the readers a new perspective, or idea, or opinion or feedback to evaluate the existing content. And as it indicated user engagement, ultimately adds to the value of the existing page.
Helps SEO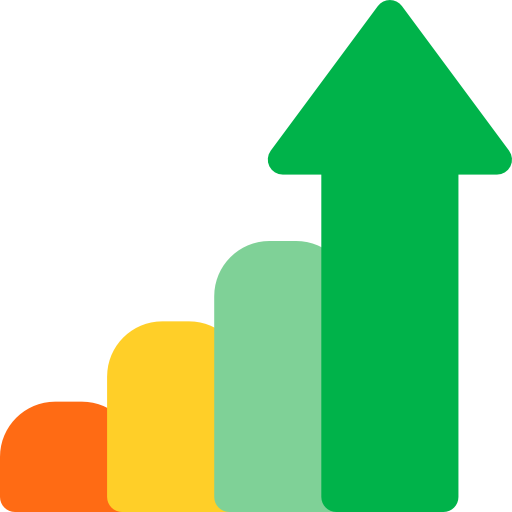 To add to the SEO scores of your website, you need fresh, relevant and updated content. And that is exactly what user-generated content in form of comments and listings is.
With UGC, your site gets more fresh, unique content. More content means more keywords because of the related discussions.
Frequently updated
It is impossible to update each and every page every now and then as per the latest trends. But thankfully, your active pages are regularly loaded with new and fresh content from your users.
This makes those pages up-to-date for your new readers. The user interaction on your pages has additional advantages.
Lets you know user opinions and preferences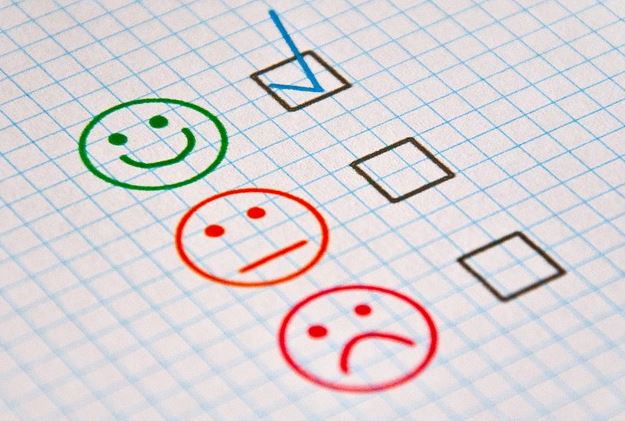 Comments on your website is the best way to know the user opinions and preferences. Based on the user comments, you can incorporate modifications and new methods the develop your business/blog/directory.
User opinions also prove the authenticity of your listings. Moreover, your listings are made more insightful for the new readers who come to your website looking at your listings.
Increases the dwell-time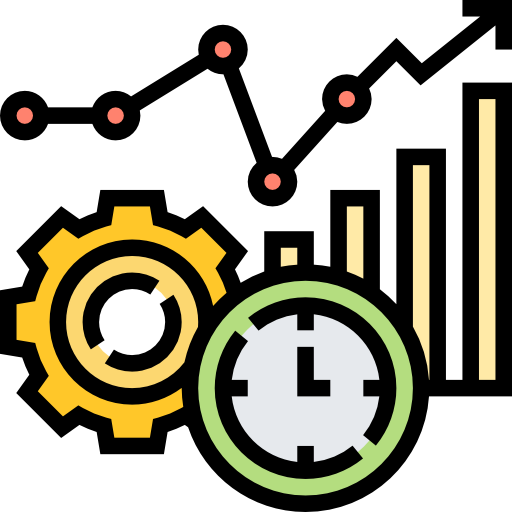 User-generated content increases the volume of the content and the readable page length. Hence, they might help you directly improve the session-time on your website.
On the other hand, it also helps you improve user engagement as they are allowed to express their thoughts. This may reduce exit rates.
Helps your readers know you well
Comments on listings is a way through which a visitor can voice his/her opinion. To directly address their concern, you as an admin can reply to their comments.
Therefore, you can not just know about user opinions through UGC, but also answer their questions and help your readers know you well.

Cons of User Generated content
Even though there are a lot of advantages, there are some disadvantages to user-generated content. However, the magnitude of these problems is negligible considering all the advantages of it.
Moderation
Any content submitted by users online, through the internet will require moderation. This moderation can be in form of:
Spelling/Grammar correction
Removal of spammy content
Correcting wrong/invalid information
To remove unnecessary links or redirections/advertisements
Removing unrelated/promotional/spammy content, etc.
Therefore, auto-publishing the comments or listings submitted by users isn't a good idea. However, WordPress comes with the option to auto-publish the comments or hold them for moderation.
The Directory WordPress theme also allows you to moderate all the data that is submitted by the users. For comments, there's an option to hold them in the "pending" queue. You can view the comment, make the necessary corrections, and approve them.
The approved comments will start appearing on the respective post/page/listing. On a later stage, if you want to change the comment, you can easily edit and do so.
Even the listings submitted by the users using the front end submission system will be saved as a draft. You can verify the listing, check if all the information submitted is true and only then publish the listing.
The chances of spammy content in listings is very minimal when your site allows paid submissions. With free listing submission, there are higher chances of spammy submissions and you will need more time to filter the UGC.
But moderation takes lesser time than content creation
The fact is, creating content is expensive and time-consuming. Moderation is relatively very less time consuming and cheaper.
Depending on how much UGC you get on your website, you can easily organize the moderation queues.
Spam problems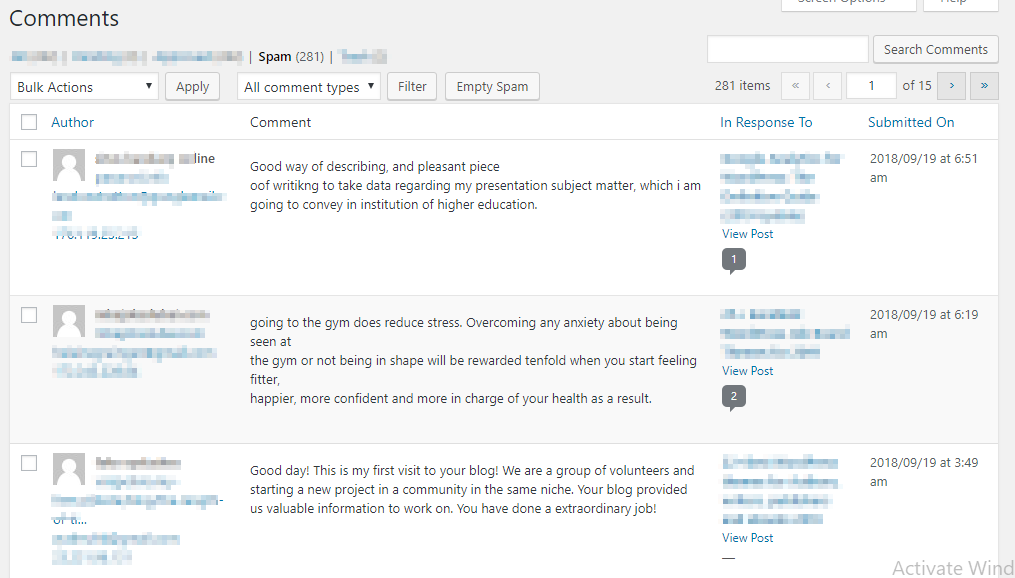 The problem of spam will last as long as you provide a free medium to submit the data. But also, there are a number of ways to counter this problem.
These messages with irrelevant messages submitted with the purposes of advertising, or phishing, or redirecting to another page are meaningless to your users.
They don't add any value to your content, as well as act as a distraction to your readers. Therefore, removal of spammy content is vital.
For this, you can use any spam plugin like Akismet(which comes for free and included with WordPress).
If you undertake moderation, the spam can be detected and removed manually, very easily.
Negative feedbacks
If visitors are going to use your medium to express positive reviews, nothing can stop them if they want to post negative reviews.
On a directory website, where the listings represent a business, the comments on the listings are nothing but an informal way for the visitors to leave their review.
While negative reviews may hurt the listed business' credibility, they are important because they too add value to the listing, by helping the users decide better.
Also, not all negative reviews impact negatively.
For example – There's a negative review about a car service center's business listing that the time taken to service is more. This is not a concern for someone who is okay with the service center taking its time to service the vehicle.
On the other hand, this review is insightful for any user who wants his car to be serviced and delivered very quickly. This gives your directory user a chance to find a garage that delivers expected results and saves him from being disappointed.
Even businesses can wisely use negative reviews to upgrade their user experience and address user concerns.
Directory Theme from Templatic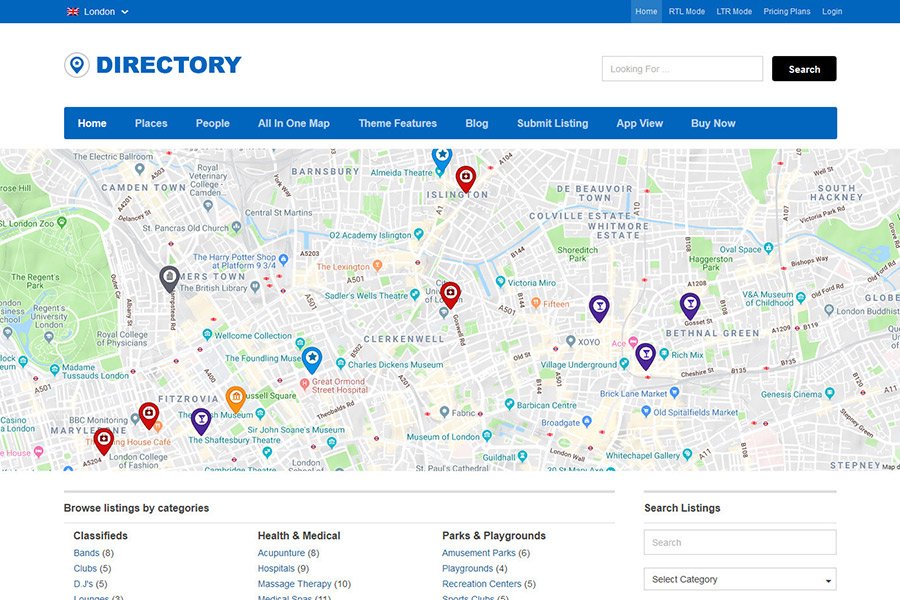 The directory theme from Templatic helps you earn through user-generated content.
This theme allows visitors to leave comments on the pages, and all of the published listings. Large directory websites can have hundreds and thousands of listings and therefore is good for SEO.
Moreover, it comes with a fully functional front end listing submission system. You can choose if you want to allow listing submissions for free or want to charge for it.
For paid listing submission, you can create different pricing packages, define your own clauses for the package and allow visitors to choose a package, make the payment and submit his/her listing.
Both ways (through paid or through free listing submissions), you can allow visitors to submit their content on your site. The visitors will do so because listings on online directories provide exposure to their business and they can even get a link back through it.
An online directory created with the WordPress Directory theme is a great way to use the User Generated content for developing your online business.
Check out the Directory & its child themes
Further reading: