How to Start an Online Directory in 45 Minutes – Step-by-Step Guide for Beginners
Posted on
Want to start an Online Directory, but don't know where to begin?
Here's a step-by-step guide on how you can create and manage your own directory website without consulting programmers to get your site created.
This guide is to give beginners a fast, foolproof guide to start a Directory site, without much hassle or wasting your time exploring a thousand possibilities.
I also wanted to help you avoid all the expensive mistakes that most people do while creating a directory site. It's not just a website but a business that you develop.
P.S. This guide is 3,109 words long which means roughly 45 minutes of reading. So grab yourself a tea, coffee or juice (whichever you prefer) and start with STEP 1.
Step-by-step walk-through to start a Directory Site
I have divided the guide into 7 steps. To get the ball rolling its going to require a few things to set up.
…and once you've set up your directory, I've also put together couple of additional guides for SEO marketing.
You can also check out the video for quick understanding.
Since you were searching for how to START a directory site – I think you might want to get started ASAP.
Ready?
What is an Online Directory?
Let's say you own a local site called New York Real-Estate.com and you got it to the top of the search engines for all the local New York city real estate key phrases. Then every real estate agent/individual would pay you a monthly fee to put up a webpage on your site so that he could benefit from your traffic and your great search engine positioning.
In fact, you might call every real estate agencies in town and say "Would you like us to put up a page in our local real estate directory to represent your business"?
If 20 real estate brokers/agencies take you up on it and you charge them each $100 per month, then you have a $2k per month residual income from your real estate directory.
Don't believe me?
Pradeep created a directory site of accommodations & travel about cities of Melbourne, Australia – Click here. He used SpotFinder Theme. He charges $90 to $500 per listing.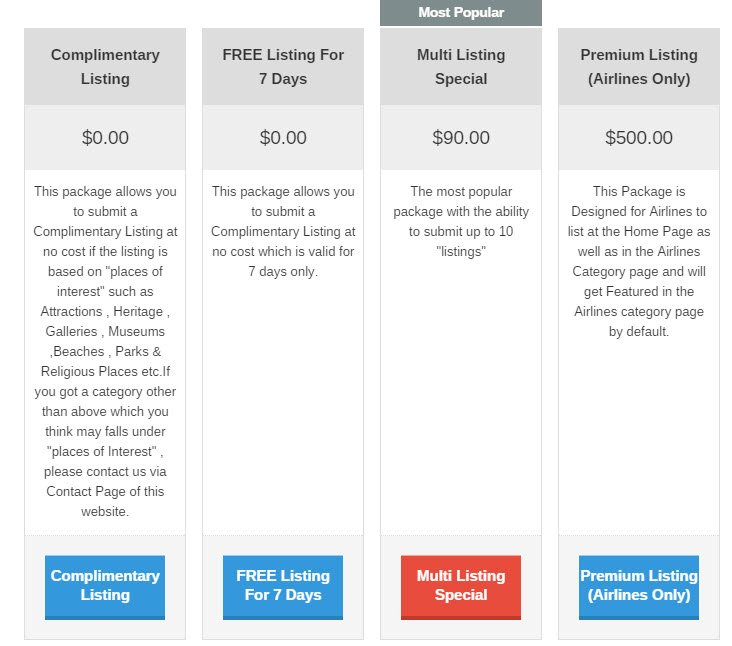 George created a directory site of fitness centers about cities of Luxembourg – Click here. He used Listings Theme. He charges Eur 96 to Euro 240 per Annum.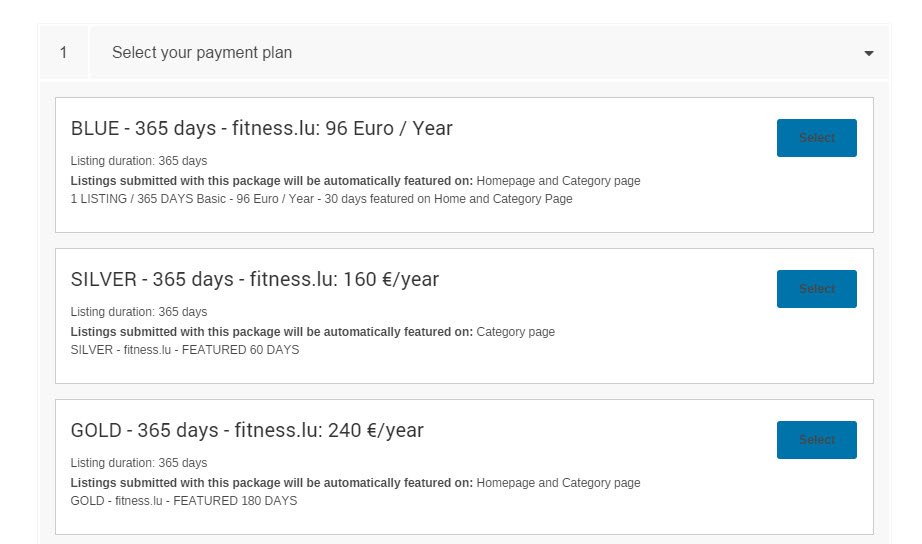 Jack created a directory site of events about Nigeria cities – Click here. He used Eventum Theme. He charges 1800 to 3500 NGN (Nigerian currency).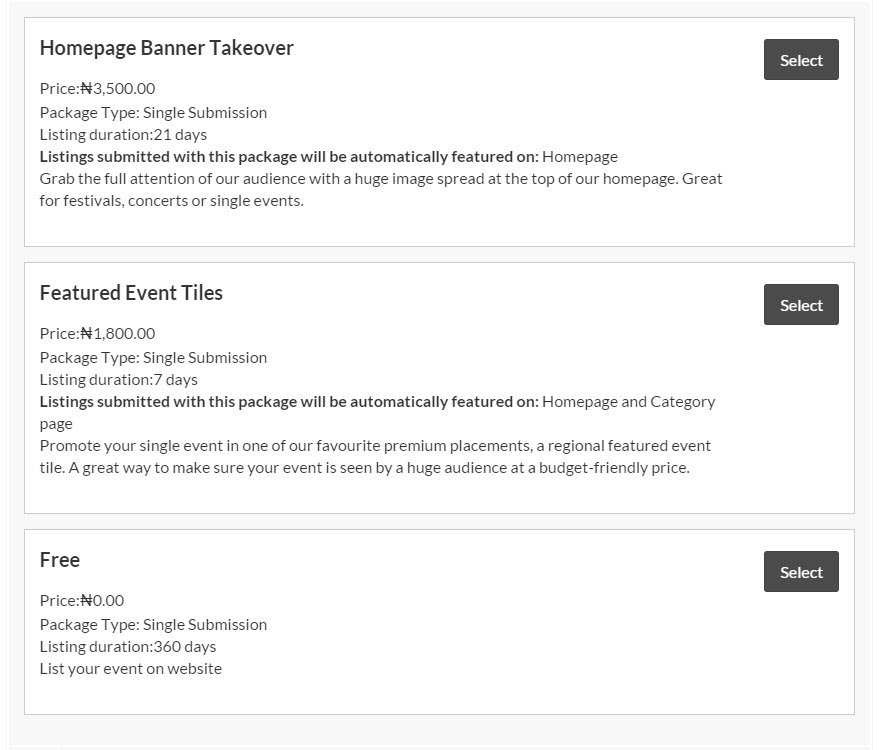 Neil created a directory site of HomeLoan – Buy without a bank. Click here. He used Parent Directory Theme. He charges $49 to $120 US Dollars per month.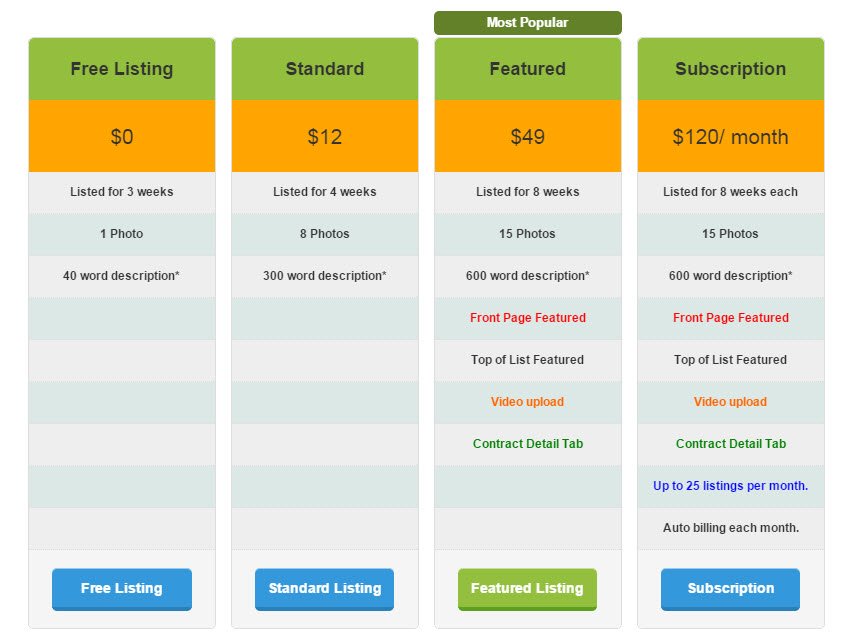 Other than the fact that they all have created a successful Online Directory Business, one more thing that connects them all is, that they have used Templatic Directory Themes.
They have not reached anywhere near to optimization as to have such great search positioning… but people listed on the sites anyway, and each small biz owner listed paying average fees of $19 – $200 per month and they will keep paying for years to come because of the consistent value it provides. Once the basic setup was done they had to look into SEO and marketing of the sites. Basically creating a value for the businesses – The value for these businesses is potential buyers of the respective services they are offering. Hence as a Directory owner, they had to bring relevant traffic on the directory and help them connect with the respective businesses. There, right there the connection is created.
The model worked like a charm!
If you are good at marketing and you know how to build complex websites, then one of the easiest ways to make money online is by developing and owning online directories.
However, even people with no technical knowledge at all can succeed with their own online directory. We'll show you how in this guide.
The key to achieving success with an online directory is to become the leader in your niche. If you know a lot about Real Estate, Events, Food, Fitness, Pets, Sports, Travel, Cars why not create a directory of your City / local area. Afterward expand slowly until you cover every business in your country.
There are several ways to make money from online directories, but most relevant revenue sources are:
Paid listings
Advertising (banners, text advertising, video advertising, etc.)
We'll show you how to make money from your own online directory in this guide.
The Goal
The goal of this guide is to help you create an Internet business by developing an Online Directory. The ultimate goal for this guide is for you to make $1,000 per day from one single directory (meaning you don't have to build a huge empire of online directories).

1. Getting Started – Choose your Directory Niche
Now, you need to decide what type of directory website you want to build. It's like any business, should be built around the need for it. Just because you might like Rock music doesn't mean there are enough people in your area that share your interest to justify having a website dedicated to smooth jazz concerts in your city. An easy way to research this is by looking at what people are searching for online. There are a few great websites that make this easy for you.
1. I would recommend you Google Keyword planner. There is a great video & an article done by Neil Patel. People who know him already benefiting from his teachings and for others, take a look and decide for yourself.
2. WordTracker – This is a paid service that will tell you a number of people searching for specific (and related) keywords, and will display up to 2,000 keywords per search. WordTracker offers a 7-day free trial.
Let's set an average of only 9 people are searching for Rock Music in New Jersey each day, so that sounds like to narrow of a niche to warrant having its own city guide website. What is the amount of daily searches you should look for? That is tough to say, but I usually use 100 as a ballpark minimum amount of daily searches to consider.
However, just because people are searching for something doesn't mean it's a great idea for a website.
You might have found a great niche that people are searching for, but are there other websites that already fill their needs? There might be a lot of people searching for 'Real Estate in New York City', but if there are already 20 directories of NYC Pizzerias, that would be a tough niche to get started in. Thanks to Google, this is not so difficult to look this on to Google and browsing the competition.
Alright, Once we figure out what niche we want to built the Directory Site around, the next step would be to look for a suitable domain and reliable hosting. Let's get to it.

2. Get Domain & Hosting
If you don't have a hosting or a domain yet – don't worry. I'll be going through this with you.
At the end of this step (2), you should have fully working self-hosted WordPress Directory on your own domain name.
P.S. If for some odd reason you don't want to use my recommended list, you can always choose another hosting provider. I can't promise they'll be that good, but the registration and the setup process should be some what similar. Some hosting companies do not have one click install for WordPress. If that's the case, see this guide for installing WordPress manually (not recommended for beginners, though).
You will be needing a reliable hosting service that can handle a lot of traffic and hundreds of business listings. Business listings that will have content, images, and videos. In our experience, over the years our directory customers have been able to run a smooth directory on certain hosting companies. Few hosting companies I personally experienced but SiteGround beat them all. Here's my in-depth site ground review
I am hoping the provided guideline will help you to setup your hosting and domain successfully. If not, don't worry. Give me shout at support@templatic.com.

3. Choose a Directory Theme
Choose a WordPress Directory Theme – now you might ask why WordPress. It is because WordPress offers great flexibility. It is also easy and cost effective to handle various customization on WordPress compare to any other platform. If you are an advance user you can handle the customization by yourself, otherwise, you can outsource it to freelance developers or you can also get it done through Templatic Customization service.
We developed Templatic parent theme in Oct 2013. It was a versatile directory – basically, you can keep all the kind of services in a common directory. Later we observed some of our customers created a niche directory out the Parent theme. We realized there is a demand so we launched various niche one after another. Today we have about 24 niche themes over years and by god grace, we could build great customer list: See for yourself what they think about the product and support services. http://www.facebook.com/templatic/posts_to_page/.
Best part, based on your preferred niche you will be able to find a ready-made theme available developed specially for the niche. That will save you time, energy and money that you might have to pay later to developers for customization. If you have any questions to discuss before you take your pick of the themes, no worries, Motaz is your guy. You can write Motaz at motaz@templatic.com for any queries related to how to go about making a correct choice on directory theme. Motaz used to be our directory customer a few years before and eventually joined the pack at Templatic.
While you explore themes, you will notice a Demo button on each theme sales page.
Each theme has it's own demo created considering all potential aspects of the theme that you can utilize. Click on the Demo button and experience for yourself.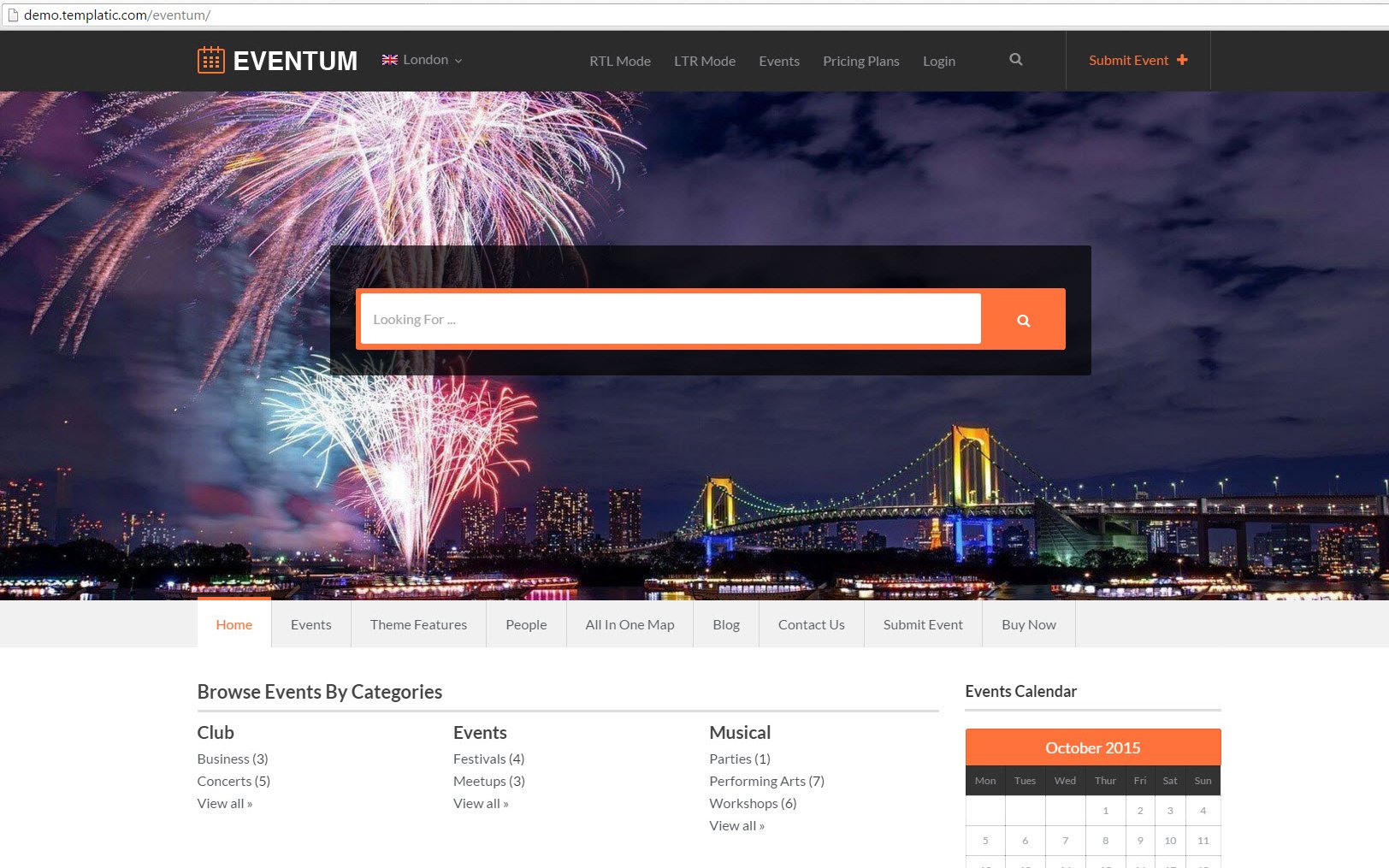 Directory sites are different than ordinary sites. Directory sites' sole purpose is to make money from it. And that's the reason why we've made monetization options for directory owners for hassle-free accountability and listing. Besides monetization, there are certain aspects if missed later you will have to pay a lot of cash into customization work. Some important parts of a directory site are,
User Management
How to Submit a New Event?
Displaying Events
Monetization Options
Payment Gateways
Search Options
Available Shortcodes
Mobile App Layout
Just like other themes in the market, Templatic directory themes are also available in regular and developer license. If you already own a Directory theme, you can get the regular license of a niche theme for $49 – $99 or else you can get the combined package for both Directory and niche theme at $149 – $249.
Once you find your theme, click on "Get It Now"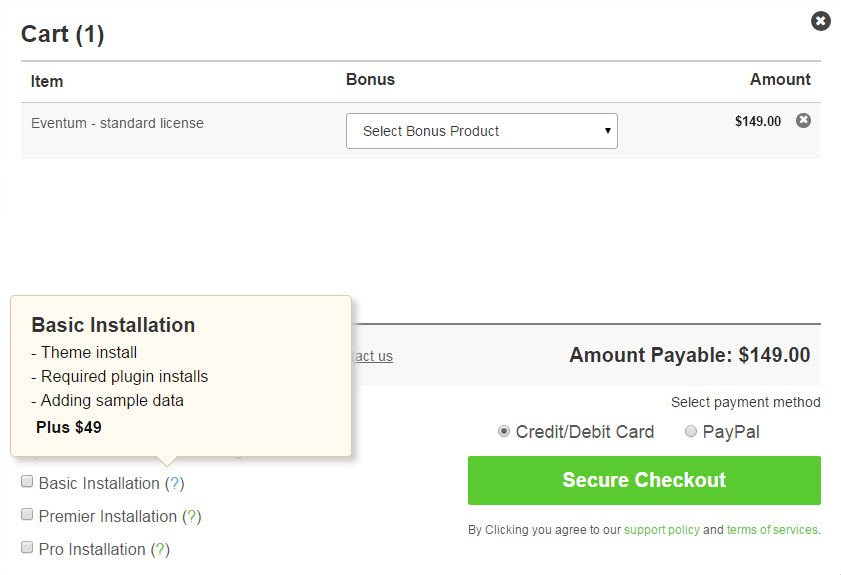 There is also installation services available at minor cost. The support team will handle your complete installation and hand you over the driver's seat once the basic setup is ready. If you don't want to go for paid installation service, you always have an option of free installation guide that is available with step by step guidance on theme installation. Of course, there is a worldclass support team, that you can consult.
So we have domain, hosting installed and directory theme purchased. Please follow below video for step by step assistance to install your directory theme.
You also have comprehensive step by step installation guide available here. You will require to login to the member area with your credentials that you would have received on registered email as soon you purchase the theme. If you still face any trouble, don't worry, connect with our support team.
We configure the theme based on the niche we have finalized for the directory site.
Understanding the WordPress Dashboard
The best part about WordPress is, it's very simple and easy to understand. It won't take you more than 30 minutes to learn in and out about it. When you log in for the first time, you'll see a dashboard or admin panel there.
Let's break down some of the most important ones for new bloggers to know:
"Dashboard" shows you an at-a-glance look at your recent activity, including how many posts, comments and pages you have. You can also write up a quick draft blog post here – but don't – I'll show you a better way a little later in the guide.
"Posts" is where you'll click if you want to add a new blog post or edit an existing one.
"Media" is the library of all the pictures, videos, and audio files you've uploaded to the site. You can manage all of those items here.
"Pages" is where you can add a new permanent page – like a services or contact me page (not a blog post!) and manage the pages you've already created.
"Comments" is the place you'll want to go to manage comments. You can see which comments are waiting for your approval, review comments you've approved, see which comments WordPress has labelled as spam and delete comments you don't want.
"Appearance" – this is where you can edit your blog's design and install new themes and layouts. I show you exactly how to do this a little later in the page.
"Plugins" is where you'd click if you wanted to install a new plugin, like a photo gallery or SEO tool. I'll show you how to do this in a moment.
"Settings" is the last section you need to know about. Here, you can change your site's title and tagline, edit your email address and manage all of your site's important settings.
Installing a New Plugin (add some cool features to your blog)
"Plugins" are little software modules that you can install to add features and tools to your blog. They can do all sorts of things, like:
Adding contact forms
Reducing comment spam
Making your blog SEO-friendly
Creating newsletter sign-up forms
Adding photo galleries
And lots, LOTS more.
Installing them is really easy. First, Mouse-over "Plugins" in the sidebar, then click "Add New".
Now, you can search by keyword to find plugins for almost anything!
When you find a plugin you like, just click "Install Now" and then "Activate Plugin" on the page that follows.
BE CAREFUL: Before you install any plugin, it's a smart idea to Google its name and read reviews. Some plugins can break your theme, cause problems with security, or just plain work poorly, so always get a second opinion first.
Also, make sure your plugins (and themes) are always up-to-date. Don't worry though, WordPress usually lets you know when some of them are out of date.
With the completion of point (3) our desired WordPress Directory theme has been installed. Now let's get to drive this Directory theme make us some real money.

4. Content, Traffic & Get Paid For Listings
Now, A directory with no listings at all will not serve its purpose. Furthermore, you won't attract customers (paid listings and advertisers) if there are no other listings there to begin with. So we take about enough businesses from town and list them on the site for free.
Write Content & Bring Traffic. Start writing content that is relevant to the directory site & the businesses you have listed. This will help you rank well on Google and so to attract relevant traffic that could be potential business inquiries for the listed businesses. You could also use great tools available today like Social Media platform. You can read what are the 6 ways to double business directory site traffic through social media. As the listed business start getting calls for such inquiries they would be curious and chances are high you have them back contacting you.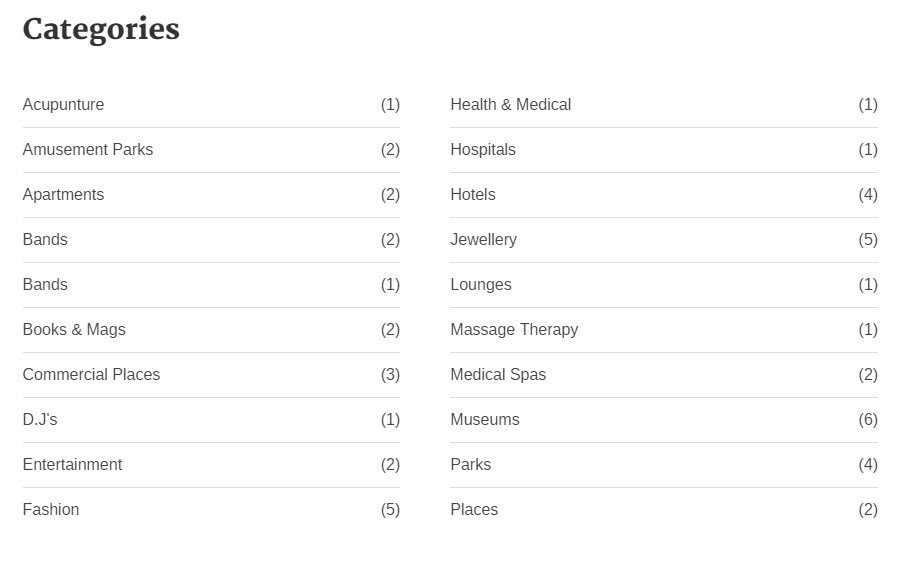 Be it anyone…
Wall Paint business
Mechanic
Car Broker
Doctors
Lawyers
Real Estate Agent,
Hardware Business,
Furniture Business,
Bands,
Books,
Entertainment…
After all who doesn't want extra business? ;-)
Alternatively, you should contact the business owners in a month with some kind of proof, say, visitor statistics with help of your google analytic tool. let's say, a sale value is $22, If you are generating 5 leads for them a month and you are giving them $110 worth business BECAUSE they are listed on your directory site.
Any business owner seeing value created would be more than willing to remain listed for an affordable price. You could define the charge based on the business type, demand, value that your directory site is capable of generating. Initially, you can start with small, as the popularity of your WordPress Directory site increases you can increase the rentals. Most people start with $24.99 to 29.99 – again it depends based on country/state your directory is for. A directory can hold about 10 to 1000 business listings on a single directory site.
So lets say you charge 24.99 per month, and gave away a minimum of 3 listings per day as you get bit older.
In facts lets round it up by 5 cents and say $25 per month just to make this easy to
calculate:
By giving away 3 listings per day you are adding $75 per day to your monthly
residual income.
In 20 working days per month you are adding $1500 per month to your residual income
each month.
Month One = $1500 in passive monthly residual income.
Month Two = $3000 in passive monthly residual income.
Month Three = $4500 in passive monthly residual income.
Month Four = $6000 in passive monthly residual income.
Month Five = $7500 in passive monthly residual income.
Month Six = $9000 in passive monthly residual income.
Month Seven = $10,500 in passive monthly residual income.
Month Eight = $12,000. In passive monthly residual income.
Month Nine = $13,500 in passive monthly residual income.
Month Ten = $15,000 in passive monthly residual income.
Month Eleven = $16,500 in passive monthly residual income.
Month Twelve = $15,000 in passive monthly residual income.
And, that's it. There you have created an Online Business out of WordPress Online Directory.
Still doubtful, if you think that is a slow process? Luckily there is a highway too drawn by John Durham. This time you pick up the phone and talk to your potential business from town. Don't know what to talk? Here's the Golden Pitch.
The Golden Sales Pitch
I believe you have gone through the Golden pitch and you know the crux of closing sale & creating a profitable business. But that's not it. Besides primary income of business listing you can also make a lot of money through paid advertises that is relevant to your business listings.
5. Get Paid For Advertises
Now you have an online directory with content and targeted traffic.
Making money through paid advertising is easy if you know the real deal.
The traffic you attract on your directory site has arrived on your site searching certain keywords on a search engine or through one of your marketing platforms. Let's say you have WordPress theme companies listed on your directory and a visitor on the site is interested in buying a WordPress Theme – a visitor looking for WordPress theme also might be interested in services like hosting service, domain service, SEO service, freelance developer etc. If you place one of these paid advertise banners on that page its more likely that you will have him click it!! And, just how you made buck on it (if its Google adsence). Meaningful advertises will bring conversion and increase your monthly revenue.
Most users fail on this part – they place casino ad on a freelance content writing listing page. It's a simple theory but it happens that beginners fall for it. That's the sole purpose I decided to write this guide. To help you recognize it and be productive and successful endeavor.
Take a look how Realtor does in the below screenshot in the sidebar.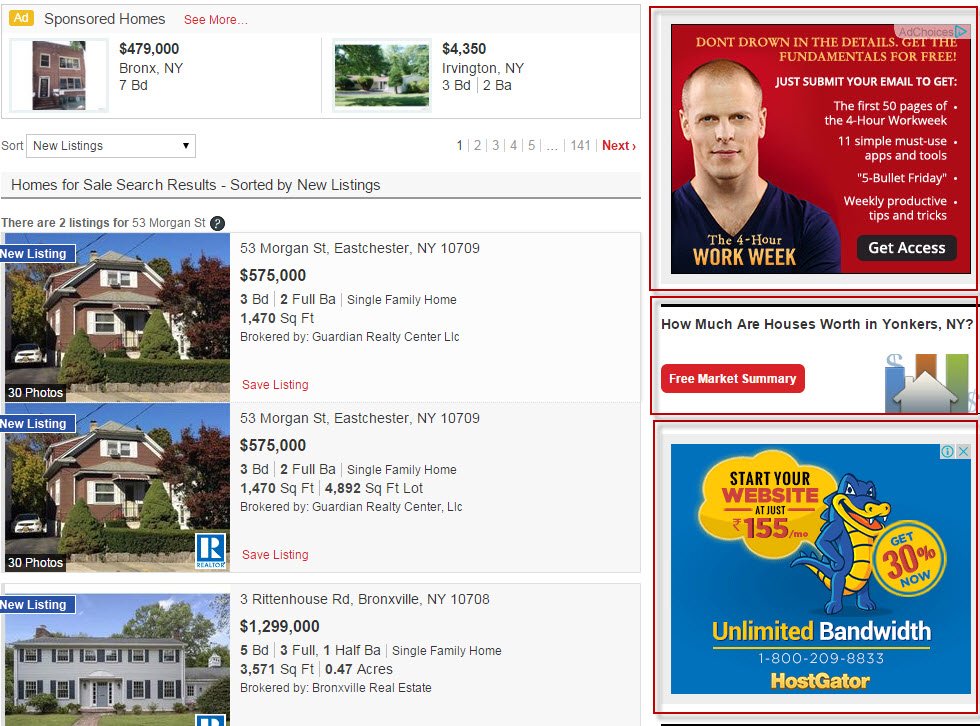 Start by contacting the companies/individuals that are already in your directory. Ask if they want to advertise on your site. See how Yelp does. Popular Events are paid advertises.

Another great way to get advertisers is simply to create a section on your website where you write about the benefits of advertising in your directory.
6. Branding
Branding creates emotion, motivates the buyer, produces credibility, generates a clear message about your brand, and creates loyalty among customers. Once your WordPress Directory site is established in couple of months or years and if you are not able to continue for whatsoever reasons, you can always sell it.
One of the greatest benefits you can achieve from branding your online directory is if some other company is willing to purchase and take over your directory site, this could make you millionaire an instant . This has happened in more than dozens of the cases in recent months.
To learn about branding, there is a great resource and many other articles online.

6. Sustain the business & Grow
What do I mean with sustain and growth?
Sustain: Once you've made your first $1000 on average per day for a month, then make sure it never drops below this again. Sustain your income. You must make sure you don't drop below this point ever again. Once you've got a certain number of unique targeted visitors, make sure to keep it at this point by writing content, keeping the interest, recognize what they are looking for and provide them on the directory. Once you've reached top position for relevant keywords in the search engines, make sure you stay there.
Growth: Now, you've taken care of sustainability what you already got. Next thing to do is to try to improve things, make it better, expand all there is to expand. It's first $1000 per month is tough, then you simply look for scope of improvement in the process, overall user quality experience and take it ahead from there.
Once you've got your online directory business running, make sure you defend what you got, and then improve your position.
What's NEXT?
I bet you have tons of questions on what to do next. . .
We have brought you great pre-sales and post-sales support team to help via email. So if you get stuck (for some reason), get in touch with me.
If you've set up your Directory site and want to know MORE, go check our customer showcase sites for ideas.
If you found this guide helpful, please share this page with your friends on social media.
And finally, once you are ready, go check our Best Directory Themes and launch your dream directory website.
Wishing you the best of the success.
Download a FREE, in-depth e-book on this topic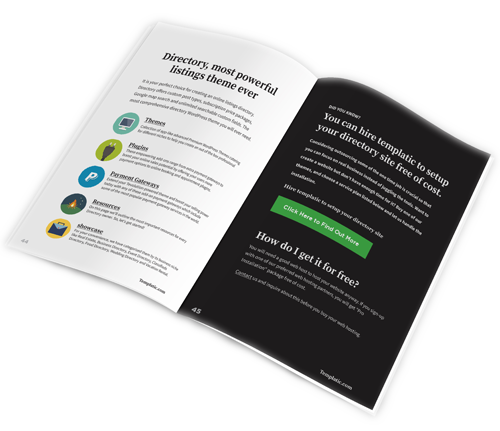 Download FREE e-book "The templatic Guide to Launching a Successful Directory Website", specially created on this topic. Sign up to our Newsletter at the end of this post & I will send you the ebook..