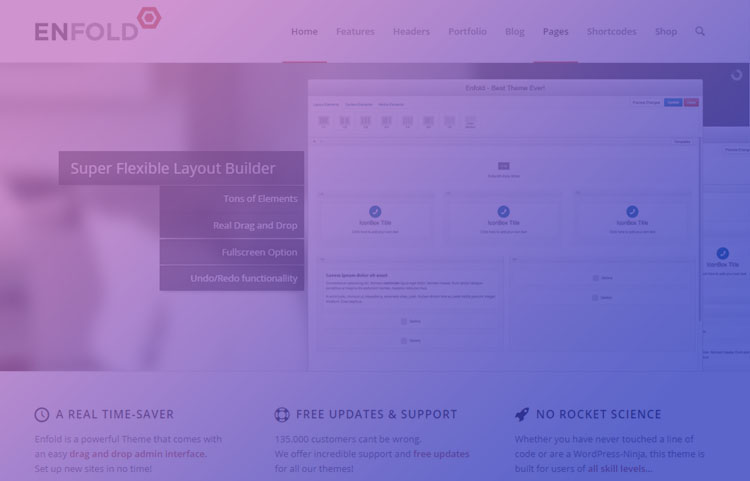 Enfold is one of that multipurpose theme, that can help you create a website of any niche easily.
It is a feature packed yet performance optimized theme, that can be used by absolutely anyone, to create a site of his own.
Enfold is one of the best selling multipurpose WordPress themes and in this article, we will discuss its features, demo, pros, and cons.
Introduction to Enfold
Enfold is one of the mega themes that you can use for different types of website. Along with various features and design variation, it has the flexibility to let you customize your site as per your requirements.
Enfold was released back in 2013 and is kept up to date with updates that include fixes as well as new features at times. Enfold is one of the best selling WordPress multipurpose theme and has emerged as one of the best creations of kriesi.
The theme can be used by anyone – a technical expert as well as a non-techie.
With the page builder and the other customization options, you can create a website of your choice without actually bothering about programming.
Everything you would like to change about your site can be easily changed using the intuitive theme options, organized nicely at the theme backend.
Therefore, Enfold empowers you to create professional looking, attractive as well as feature-packed websites, quick and easy.
Read further to find out how each feature of this Multipurpose theme helps you create your website quick and easy.

Enfold theme demos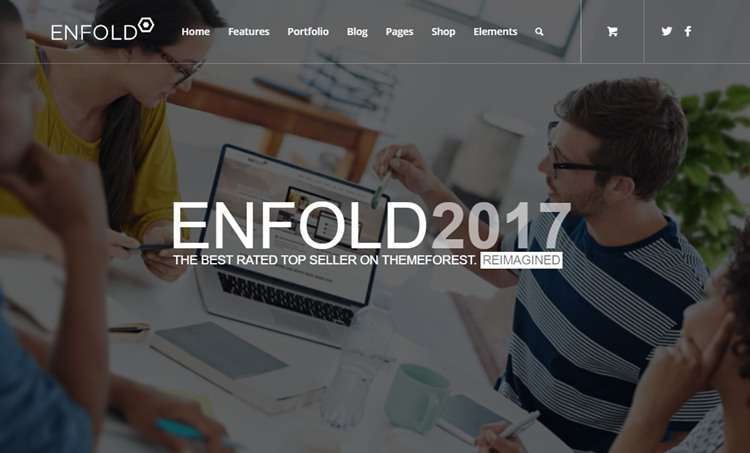 Enfold is a multipurpose theme that can be used to create a business website, or an eCommerce website or even a blog site.
Now, to make it easy for you to start, the theme comes with multiple demos.
These demos are nothing but pre-designed websites with example data, ready-made designs with the theme elements arranged, and populated with sample data/posts, etc.
All that remains to be done by you is replacing the demo content with the content you have prepared for your website. The demos are designed to give you a good start.
so you can choose the demo design of your choice and get started with your website in just minutes.
With Enfold you get the demo design for business or personal websites with the Landing Page demo, a business website demo with flat design, Startup business demo, One-page portfolio design, etc.
Enfold also has other demos like the photography website demo, a single page as well as multipage restaurant website demo, spa demo, travel website demo, medical website demo as well as creative design.
If you want to create an eCommerce website with Enfold, you can download the free WooCommerce plugin and use the Enfold shop demo.
Besides there are miscellaneous demos like Enfold church demo for beautiful church websites, Health coach demo for a professional portfolio as well as a health beauty blog, Lifestyle blog demo,  and wedding demo for beautiful wedding websites with Enfold.
Ultimately, the Enfold default demo can be used to create almost any kind of website. Therefore, whatever your choice may be, Enfold is sure not to disappoint you.

Who should use Enfold?
I recommend Enfold for those who want to create a complex website with a multitude of features. Since it comes with a professional and multipurpose design, the theme is fit for feature-packed websites that can do multiple things at once.
For those who want a simpler website, I do not recommend the Enfold theme. You can get a niche theme as per your requirement and create your website effortlessly.
For instance – if you want to start a personal blog and that's all. Then instead of choosing a mega theme, you must look for a personal blog theme. This eliminates the chances of confusion with multiple features and functions.
However, if you plan on starting a personal blog for the time being, but have plans to add a portfolio, and a sell a few items online, then a theme like Enfold is suitable for you.

Inbuilt drag and drop page builder
Just because you are not a designer, doesn't mean that you have to compromise when it comes to theme design.
The Enfold theme comes with an inbuilt page builder to create page layouts with the content structure of your choice.
This means you won't have to rely on external page building plugins to build your pages. The inbuilt page builder, designed specifically for the Enfold theme makes it easy for you to get creative with your website.
This builder comes with a variety of page building elements to create a template of your choice. You can use different elements to create content – divide the page using the columns, use the other elements like buttons, gallery, tabs, Accordions, pricing tables, sliders and the call to action buttons.
Instead of the plain HTML editor of WordPress, this content builder helps you create content that is appealing and easy to understand by your users.

Other features
Being a mega theme, Enfold is packed with many basic as well as advanced features you might like to see on your website. With those features, the Enfold theme also comes with all the dashboard options to easily manage and personalize your website.
Quick setup and easy to use
Since the theme is created to be used by non-technical people too, it comes with a quick setup process. Most of the modern hosts come with WordPress installed, or one-click WordPress installation.
So you can directly login to your WordPress dashboard and import the required demo and start with your website right away.
Besides the setup, the theme is full of intuitive and easy to follow theme options to manage your website. Besides you get access to the theme documentation and video tutorials that makes creating and managing the website with Enfold easier.
eCommerce with any kind of website
Easily create an interactive website with the Enfold WordPress theme. If you want to sell online on any kind of website, you can easily integrate the WooCommerce plugin and start selling online.
WooCommerce is not just the most popular WordPress eCommerce plugin, but also free and very easy to use. Therefore, shop management using Enfold and WooCommmerce is really easy.
The theme comes with pre-designed shop pages so you won't even have to worry about the page designs.
Booking with Enfold theme
Besides, if you want to create a health and beauty website, or a hotel booking website with the Enfold theme, it supports WooCommerce bookings.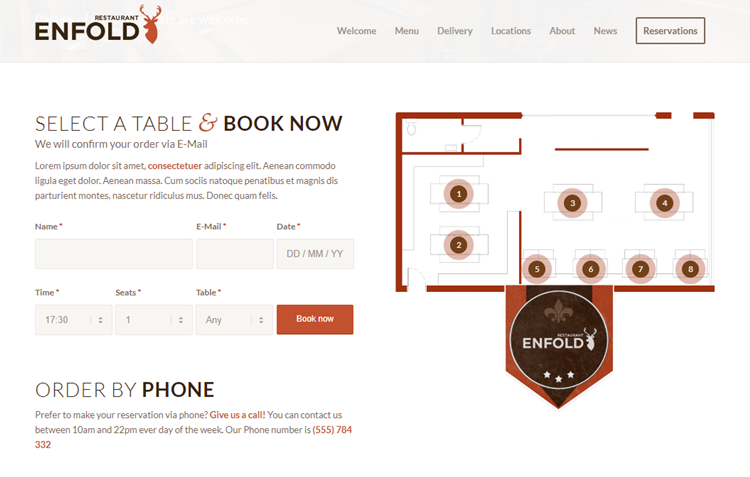 This is also very easy to use plugin and makes it possible to easily offer and manage bookings with the enfold theme.
Enfold Theme Supports Events
No matter what your website stands for, if you want a section of your site to display events, you can easily do so with the Enfold Multipurpose theme.
This theme allows integrating the Events Calendar plugin to enter and display events on your site. It is a complete event management package with a free and paid version.
You can integrate events calendar plugin or Events calendar pro into your Enfold powered website for the events management features.
Add Videos
Videos are more expressive and can deliver your message more effectively compared to any other media.
Enfold supports your posts to be in the format of video too. Besides video. you can use text, images, create galleries, Links or quotes as post formats.
For adding video on your site, you can either upload it from your local machine or add a video from any major video hosting services.
You can also create video slideshows and for this, you can use videos from popular video portals like YouTube, Vimeo, or choose self-hosted videos.
SEO and Speed optimized
The theme is designed with strict coding standard and the entire package is optimized for SEO. Besides, you can use any of the best SEO plugins to increase the visibility of your site.
Since the theme is packed with so many features, it is speed optimized to make sure that all these features don't slow your site.
Therefore, a website built by the Enfold theme is performance and SEO optimized.
Other features
Besides the ones mentioned above, there are a number of other features that make Enfold one of the best of it's kind.
Responsive, mobile-friendly and retina ready
Contact form builder to manage contact forms
Child theme included for advanced customizations
Full width as well as box layout
20+ language files (German, Spanish, Dutch, Arabian, etc.)
Integrated with Mailchimp newsletter
RTL support
Translation ready and WPML support
and much more..
How to set up a website with the Enfold Theme?
While every step to install the Enfold theme and use it is documented neatly in the Enfold theme documentation, that you get access to with the theme purchase, here are the steps you will need to follow to use Enfold theme to create your website:
Buy the Enfold Multipurpose Theme
First of all, you need to acquire the Enfold theme zip file. You can download it from here
You can fill in the required details, provide a valid email address, make the payment and download the Enfold theme.
Prepare the host & domain name
Next, the most important things while creating a website: Hosting & Domain name.
Think about the domain name and register it using one of the most popular domain name providers like Godaddy or Bluehost. Or if you already have a domain name, you can use it for your site by linking it with your hosting space.
Now for hosting your website built with Enfold theme, we suggest you rely on a reputable host. Since the theme is feature rich, at times, it may require more resources.
Your site made with Enfold theme will be different from an ordinary blog or simple business websites, alright? And this is the reason you must go for a host that can handle your feature packed and dynamic website well.
We recommend Bluehost for your hosting your website built with Enfold theme. It is reliable, has maximum uptime and has a WordPress optimized hosting environment.
Also, Bluehost will automatically install WordPress for you on the host. So you can directly move on to the next step to install your theme.
Enfold Theme Installation
Once you have your WordPress installed, you can proceed with the next step that is Installing the Enfold WordPress theme.
This theme can be installed just like any other WordPress theme. Moreover, the Enfold Theme documentation can help you install and modify your theme to create the site you want.
Install the Sample data
When using the Enfold theme, you need not to worry about installing the sample data. You can import the Enfold demos with just a single click. But before that, you must decide which demo you want to import for your website.
Once the demo data is imported, you can start editing your site to make it look and work the way you want using the customization options.
Update your site with original content
Now that your Enfold theme is installed, Enfold demo is imported, you can proceed with your site customizations.
Use the ample customization options, or the theme builder to create your site and web pages. With the available options, you can easily convert your imagination to reality, simply through the click of your mouse.

Enfold Theme pricing
Enfold theme surely has all the features to be called a mega theme. But surprisingly, you get all these extended features are available at the price of one.  Plus you get a 6 months' support from Kriesi. You can download Enfold from ThemeForest marketplace.
If you feel you will need more support, you can get an additional 6 months support for 12 months by paying $18.
When you buy a regular license, Enfold can be used to create one website. But that website can be anything – A business website, a landing page website, an eCommerce website, a portfolio, a blog, or a combination of any of them.

Enfold theme documentation and support
The Enfold theme is well documented and you will also find some video tutorials of this theme on the internet.
Even if you are a WordPress expert, you will need the documentation of the theme as it explains the individual elements and the working of your real estate theme.
Also, you can rely on the theme support if the documentation doesn't help. The engineers at their help center will respond to your queries with a relevant and useful answer to your questions.
So if you have any doubts or confusions, the support will help you understand better. And above all, are the video tutorials and helps to make it easier for their users.
Therefore, as far as documentation and support are considered, Enfold theme's help channels are well up to the mark.

10 live examples of websites made with Enfold
Enfold theme is one of the most popular WordPress theme and is used to create different types of websites by different clients. Therefore,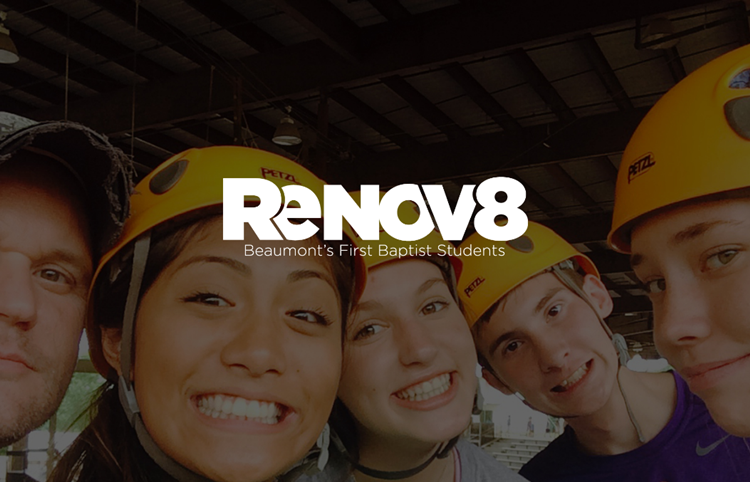 This website has a beautiful parallax design with clear fonts and large images. Just by the look of the homepage, you can see what the website is all about. Overall, a creative, beautiful website with a deep meaning.
A Church website built with Enfold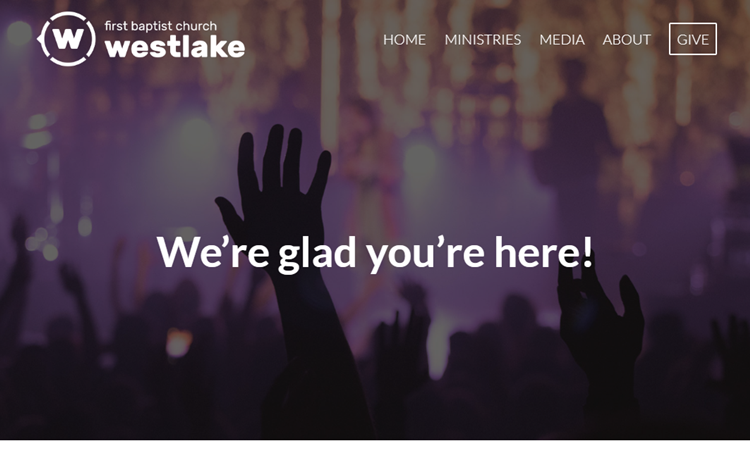 This is a simple church website. A multipage website with simple design and different sections to explain what their church is about. They also let you donate online through the give page that redirects to onrealm.com for online pat
The Jet Coaster Website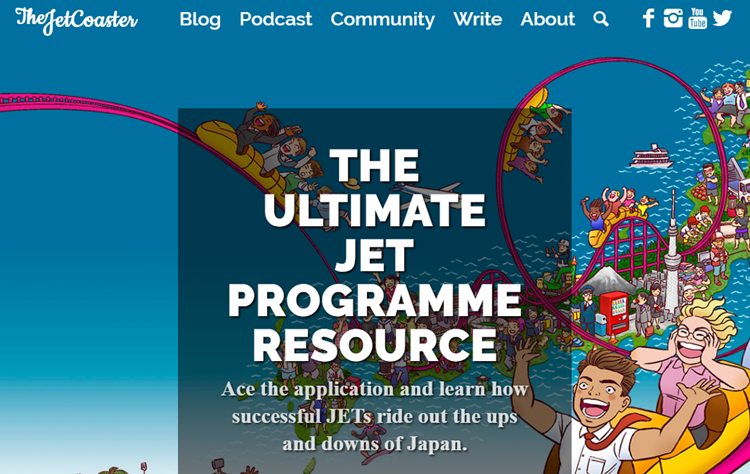 This is a highly customized version of the Enfold theme.
Travel Website built with Enfold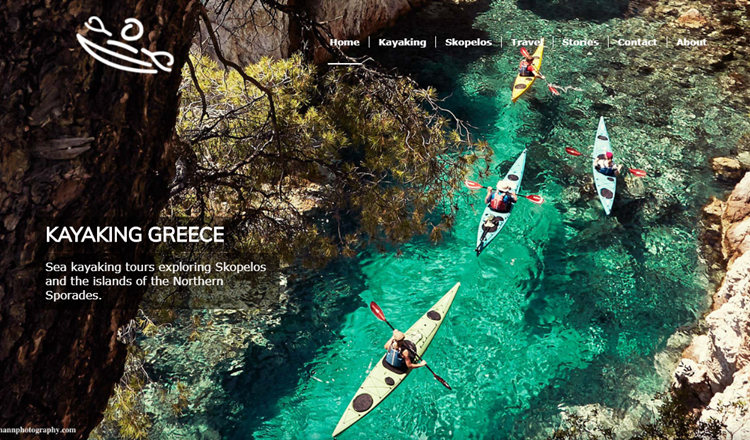 An interactive travel website with attractive banners designed to please. This website is a simple travel site built with Enfold theme with beautiful travel photography and travel blogs.
Automotive website built with Enfold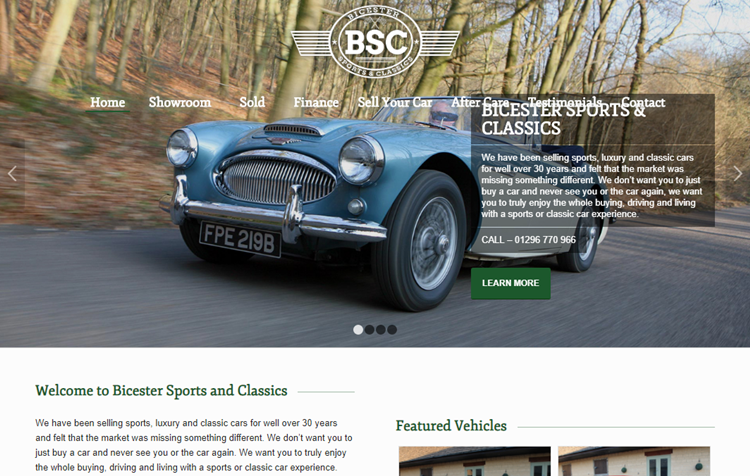 A UK based sports agency that deals in cars, selling them as well as servicing it.
A translated website with WordPress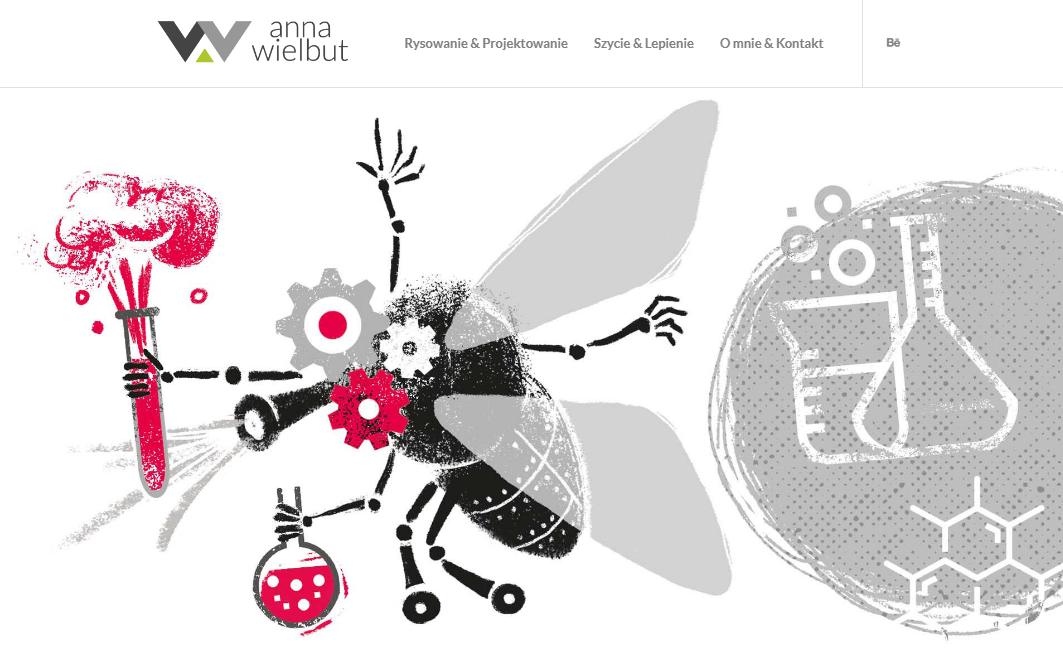 A very creative website built with the Enfold theme. Also, this is a translated website in the Polish language.
Software company website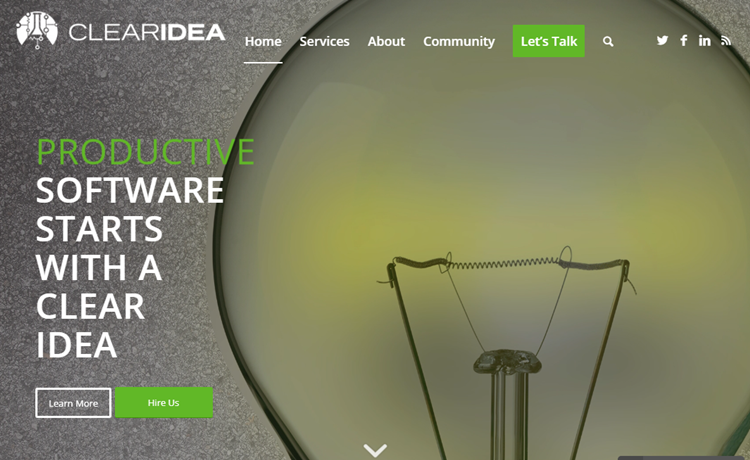 With the full page header banner, this website built with enfold is simple and straightforward. It has an attractive
Personal Portfolio with Enfold WordPress Theme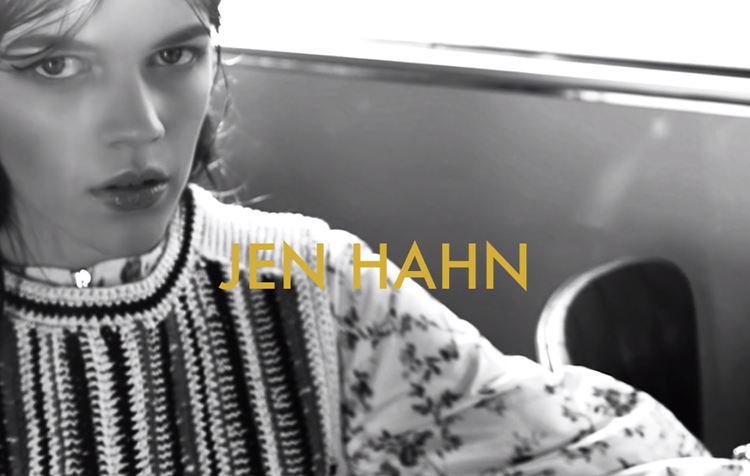 This website with a beautiful video slider is an example of how you can use the enfold theme to create a professional portfolio. It has a simple calm design and the website successfully delivers the message of the artist.
Pet spa website with Enfold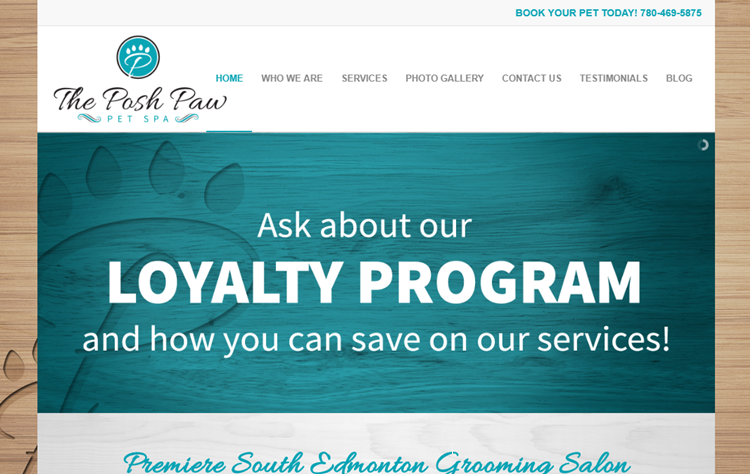 A simple but effective website for pet spa. This example proves the truly multipurpose nature of the enfold theme.
Further reading: