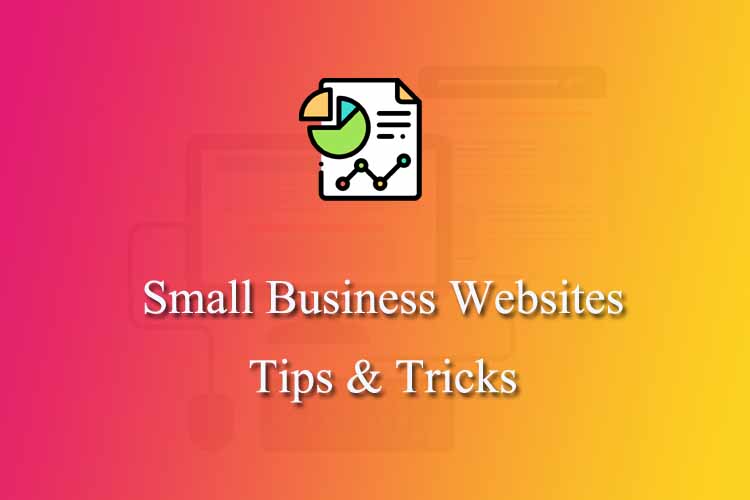 Here are the simplest yet best small business website design tips and tricks to help you create a website that leaves an impression and best represents your website on the internet.
Creating a small business website is easy with all the tools available on the internet.
However, it is not just about the technical part. The website's performance, engagement of visitors and it's positive impact on your business is what actually matters.
In this post, we will discuss the simple details about your business website that can help you capture visitors attention by making your site more useful for the end users.
So let's get started right away:
1) Make it responsive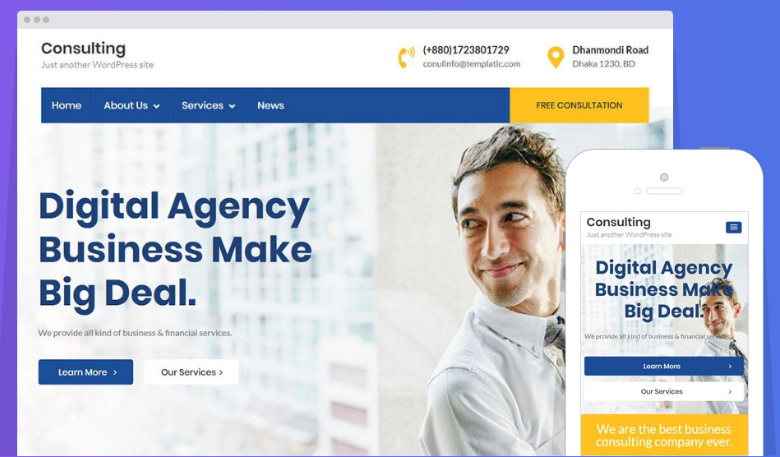 Any website should be responsive, whether it is a small business website, an eCommerce website, or an online directory. A visitor may use any device to access your website and can you afford to disappoint a visitor who choose your website.
So if you are relying on a platform and template/theme to create your website, you must make sure that it is responsive. Also consider optimizing your website for mobile phones to provide the best experience on mobile devices.
2) Clean and Modern design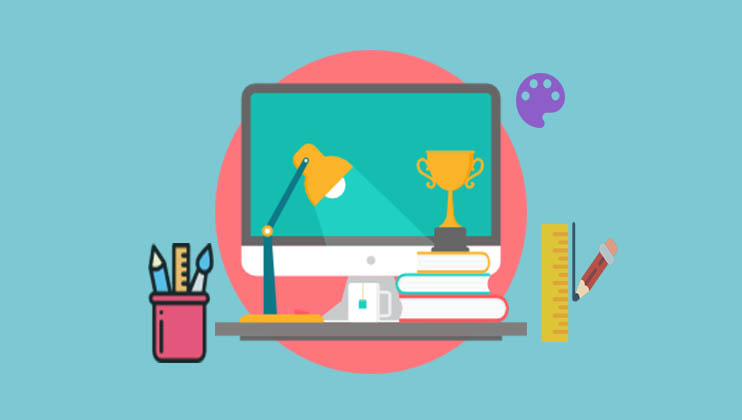 No wonder, the design of your small business website is important. However, the 'best design' for any small business website is subjective.
For instance: If it is a website for a baby sitter, then the design can be made as interesting as possible using many colors, images and videos. However, if your small business website is a law firm's website, it should have a more professional outlook for the visitors to take you seriously.
However, one thing that remains constant – is to avoid clutter. A design that can cause confusion, or distracts your visitors from the important focus points on your website can be a total disaster.
If you are opting for ready to use templates/themes, you should look for a clean, modern design, that is flexible and customizable so that you can personalize your website easily.
3) Domain name and URL that is easy to remember The domain name of your website, essentially represents your website's name. Therefore, choose it carefully. The following are the qualities of a good domain name
Only buy domain name from a reliable domain registrar
Is not too long, and easy to remember
Represents your brand properly
Include keyword that is valuable for your small business
Avoid difficult spellings, numbers, etc.
Choose proper extension, .com,.nz, .biz, etc.
Here's a complete guide on how to choose a domain name and hosting for your website.
4) Clear navigation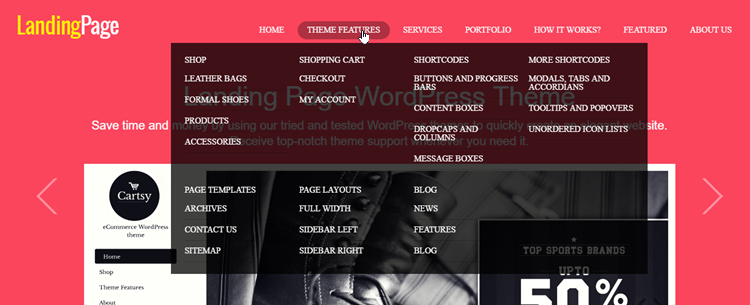 Navigation of your website has a deep impact on the user experience. A clear navigation means a logically organized menu, and a great link structure so that a visitor can easily find the page he wants.
Firstly, design your menus with utmost consideration since it is the primary means of navigation on your website. Next, interlink your pages. Also work on the links on the pages that can help your visitors to find the destination of their choice through various sections.
5) Organized homepage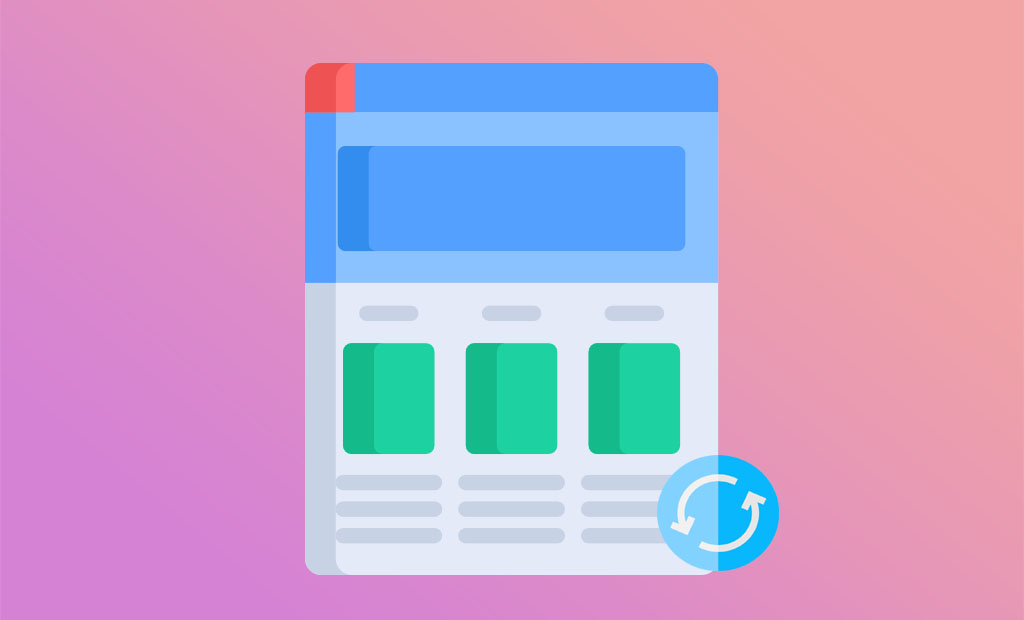 For most small business websites, the homepage is the landing page. The visitors' attention span and limited and therefore you should optimize the homepage to make the best of it.
The homepage of your website should infact reflect the objective of your website. An ideal homepage should have the links to all the important parts of a website, a good design, a call to action, etc.
However, the ideal homepage design for your small business website totally depends upon the subject of your small business website. Also try to optimize the parts of homepage that gets the maximum attention, like the banner area.
6) Fully functional contact form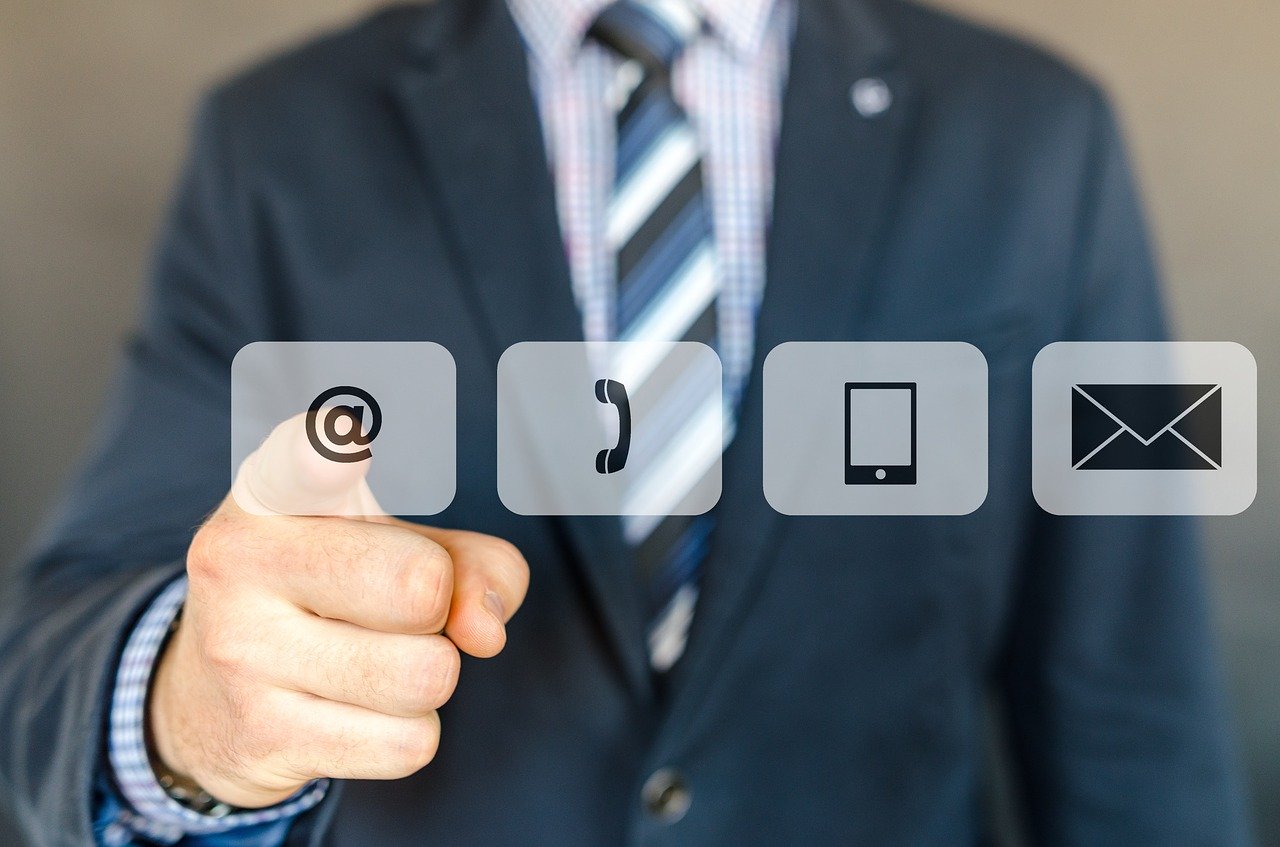 Contact forms on your small business website is how the visitors can get in touch with you. The interested visitors wishing to know more about one of your products, or services, can easily contact you using the contact form on your website.
These are the contact form plugins that you can use on your small business website. These contact form plugins are easy to integrate, use and can help you build the contact forms with the fields of your choice with easy drag and drop options.
Not just should you include contact forms, but also make sure to check if you have received any queries using the contact forms. Make it a habit to regularly reply to the contact queries on your small business website.
7) It needs to be fast
A slow website is meaningless. Especially in this modern times where everything is getting faster, no visitor would like to browse through a slow website, that takes more than a few seconds to load a single page.
The competition on the internet is intense and there are many other websites a visitor can switch to, if your website fails to perform.
You can use a plugin like Google Page Speed Insights to get useful updates on the speed of your website. Over time, you should also consider speed optimizing your small business website.
8) Pay Attention at individual web Pages
A website is a collection of web pages. So a great website is a collection of great web pages.
When designing your small design website, you should have a list of all the important pages. And when creating those pages, you should make sure that they have the best design, legibility, and are useful for the visitors.
The pages should also be logically connected and linked wherever necessary. They must have complete, unique and useful information for the visitors. Even the title of the page should be decided thoughtfully.
You must also pay attention at the page level SEO using a plugin like Yoast SEO.
9) Useful content
Meaningful and useful content is most important for any website. Content is actually the king.
A beautiful, fast design is useless unless it has content that provides some value to the end users. The pages should have proper content in form of text, images, or any other media.
Without proper content, a website just fails to deliver. The content on the web pages of your business website is how you can deliver your ideas, message and story to the visitors.
10) Meaningful interlinking
Interlinking helps keep visitor engaged. When your web pages are properly connected, it becomes easy for the visitors to take the next action.
logical interlinking is easy and makes your content even more meaningful. It makes browsing your website even more convenient for your readers.
11) SEO friendly
SEO is important for your website to survive the competition on the internet. The visibility of your website helps it attain the deserved traction.
Thankfully there are a lot of SEO tools that can help you optimize your small business website for search engines. However, you should start thinking about SEO right from the conception of your website. Start by choosing an SEO friendly platform and a template or theme that is SEO friendly.
Regular SEO audits will ascertain that your website is always up to date as per the latest SEO rules. If you cannot optimize your website on your own, you can even outsource it.
12) Service pages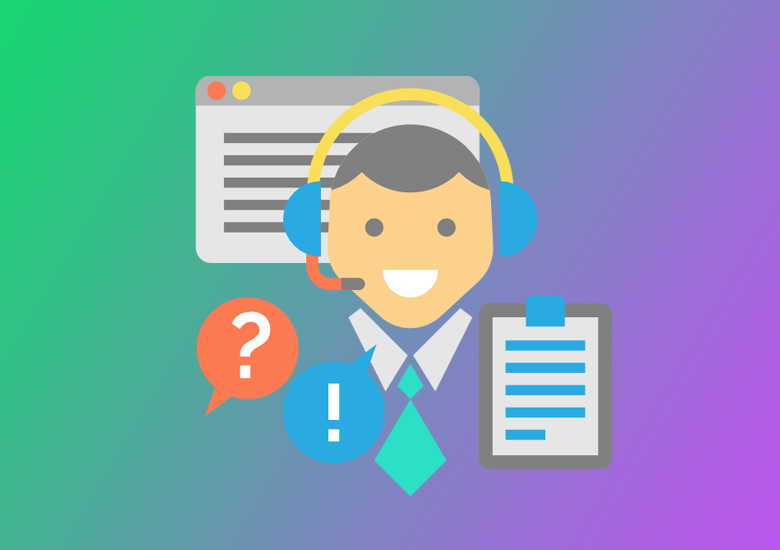 The most important pages on a small business website are the service pages. They should be designed and crafted with utmost
Products and services should be showcased well on your business website. Any visitor curiously browsing on your website should have satisfactory answers to all of his questions.
Designing proper service pages is easy. Here are some tips to design an impactful sales page.
13) Clear objective
A small business website should be build with an objective. Then only you can optimize it to make sure that your goal with the website is reached.
The objective of your business website can be anything
Get more subscribers for a newsletter
More inquiries through an online form
Just to promote your website
14) Making the best of CTA & Leads
If you are planning on using your website's traffic to generate more leads, you should plan and implement proper call to action sections on your website.
Make sure you place the call to action at the most prominent sections on your website. This way you can make the best of your visitor's attention while you have it.
Again, the efficiency of a call to action depends on many things – the design of your CTA section, the location of your CTA, the text used for the section, etc.
15) Proper host = Good Uptime

You must choose the best host for your website as many things depend on your choice of host. Your website's availability, it's speed and security are somehow dependent on the efficiency of the host.
A good host with and 24X7 support, maximum uptime, and proper security services is what you need for your business website.
16) Abundant, clear and high quality images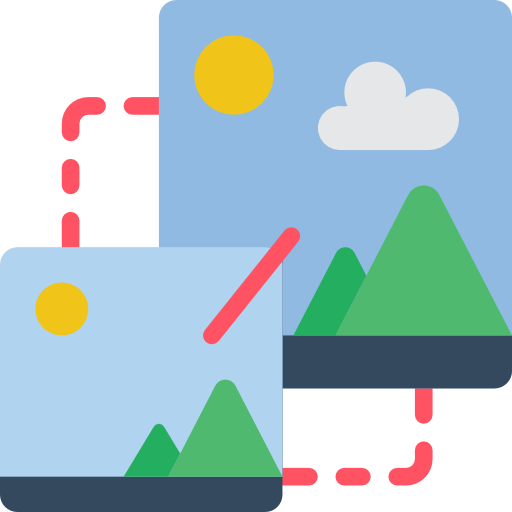 Images speak louder and clearer than words. They are not just pleasing to eyes, but add a whole new meaning to your content.
It makes understanding the content easier for your visitors. It makes the boring pages interesting.
However, too many images may slow down your website and need more resources. So you can use one of these image optimizers to automatically optimize the images as you upload them.
17) Other media
Don't shy away from using other form of media like videos, voice podcasts, ebooks or downloadable pamphlets to deliver your goal. If you want to convey an important message to your visitors, you must know the best way to deliver it.
For example: If you want to offer your visitors a coupon, with unique coupon code, you can make it a downloadable item. However, if you want to go into details and explain your visitors on how to redeem their coupon and take advantage of the offer, you can create a video and explain easily.
18) Testimonials can help you a lot

The testimonials by your customers with positive experience, can have more impact on your prospect customers than you can think of. So don't forget to display pleasant & honest testimonials on your business website.
Testimonials act as a proof for a work well done. You can simply ask your happy clients to leave a message about their experience with your service.
You can display the testimonials on the homepage, or create a separate showcase on what your clients have to say about your services.
19) Better go for a CMS
There are tools and platforms that make website building easy. There are IT companies that can build your website for you. All these modern facilities make creating a small business website simple and easy.
However, one of the most important things for you is to have a complete control over your website. You will hate to call your programmers to make even the smallest change in your website.
Therefore, whatever you choose – using tools and creating a website by yourself, or relying on programmers to create your website, opt for a CMS. These are easy to use and maintain. Updating them is easy & simple.
Read: WordPress for small business websites.
20) Think about visitors engagement
You can create a website  and make it live for the audience easily. The modern tools and techniques make it easy to create and maintain the website.
The difficult part however, is traffic acquisition and user engagement. For any kind of website, built with any objective, user engagement is the key to success.
Therefore, you must keep an eye on how the visitors are interacting with your website. How many visitors are leaving your site without taking any action, how effective is your CTA, how many visitors are using contact forms to get in touch, how many clients come to your business through your website. All of these are the indicators of user engagement.
21) Use performance tracking tools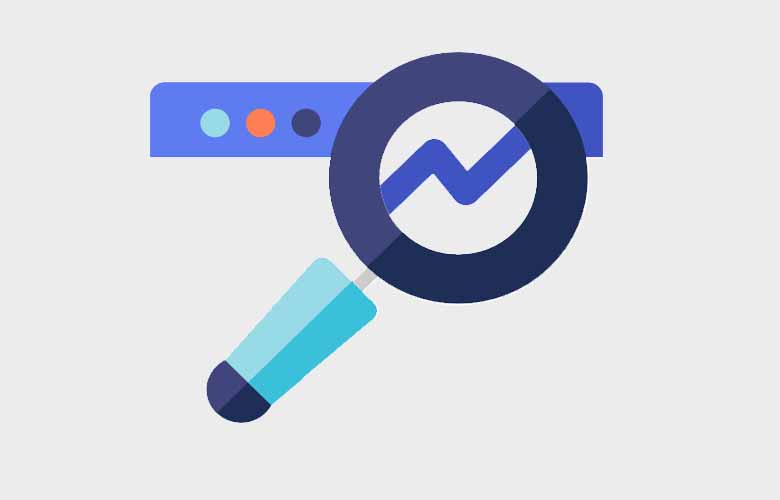 There are so many useful tools for your website, and you should use them as much as you can. Not implying that you should overload your website with different plugins from the internet. But choosing the right tools and using them wisely, can help you a lot.
The knowledge of what is happening behind the scenes of your website can help you plan the future strategies, find out the best performing pages, and repair the poorly performing pages. Tools like Google Analytics will help you with so many different reports.
Here's a list of analytics tools you can use for your small business website.
22) Keep testing
Website building and maintenance is a matter of experience. You can try different strategies with page designs, navigation and see what works the best for you.
You can observe the visitors behavior on different pages, and conclude what strategy brings the most engagement.
There is no fixed rule for website's success on the internet. You have to try different things, and see what brings you the best results. If something is not working, you can change it. If something works, you can learn from it.
Ultimately, it's only experience that can help you build a website that a visitor would love to browse. And you can only find out, by performing different tests on your website.
23) Make it about your visitors/customers
Even though you want to design your business website to speak about your business, it should be developed keeping in mind the target audience.
Instead of thinking about what you want to tell your customers, focus on what would a visitor coming to my website like to know.
For instance: If a visitor clicks on the service page, he must be curious about the services you offer. Explaining the service, or the talking about your expertise in the sector, is not something he might be interested in.
The question isn't:
What you want your visitors to know about your business through your website?
The question is:
What would a visitor want to know if he lands on your website, or clicks a certain link from your page?
This single change is perspective may help you create a website that does it both:
Successfully delivers your business objective
Helps visitors find exactly what they were looking for
24) Create Unique Offerings, Discounts
Even if your business is an offline one, and the website is just an online representation of the same, you can generate leads through your small business website.
The simplest way to do so is by asking your visitors to subscribe to their newsletter so that you can leverage the advantages of email marketing. Or you can attract more customers with tempting discounts and seasonal offers.
On the other hand, your small business website can also help you promote your unique offers and discount deals.
25) Maintain Properly
A good website needs regular maintenance to keep up with it's performance. You cannot just launch a website and forget about it.
However, with the modern tools – maintaining websites isn't much of a hassle. You can easily use different plugins and services to make sure that your website is regularly maintained.
The following are some of the common maintenance routines you will need to perform for your business website.
Backups
Link correction
Keeping your website's software updated
Work on Competitive research & market awareness
Updating the page as and when required
Responding to user actions