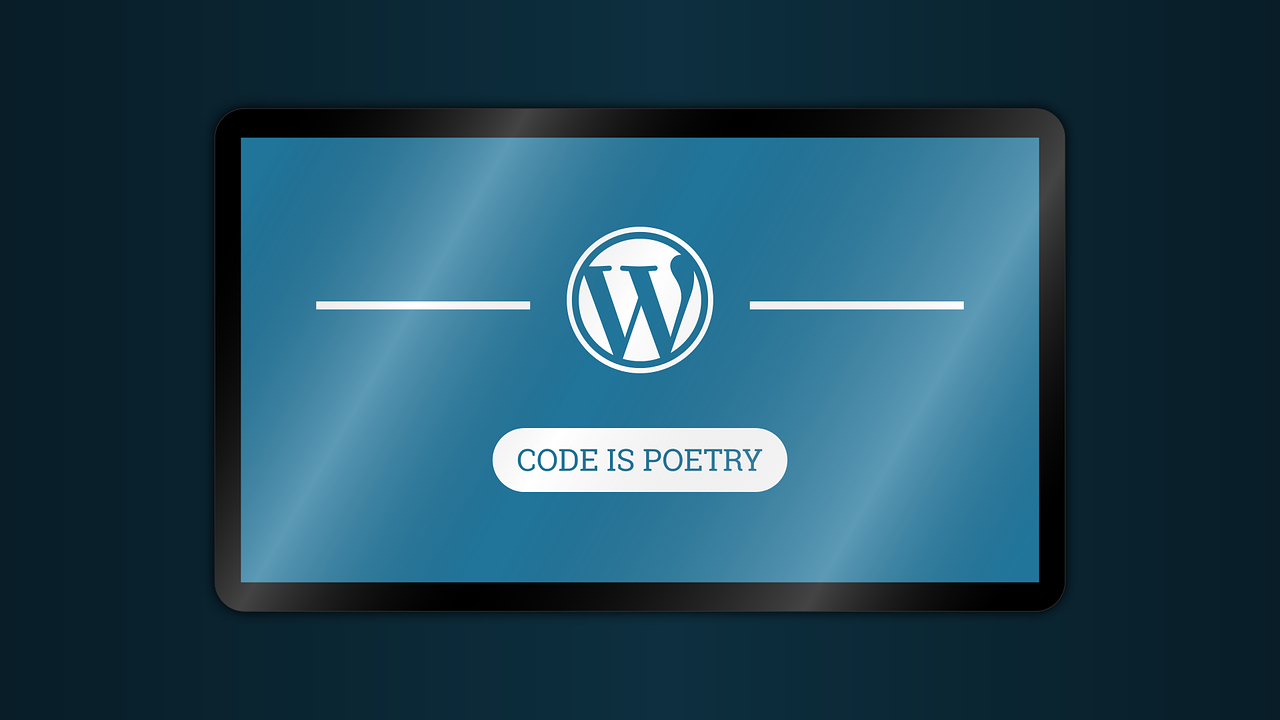 Today, there is a website for everything, and having an internet presence. Even for an offline business, it is almost mandatory to create a web presence if you want to survive the competitive market.
With the increasing need to create a website for every business, the options to build websites have evolved too.
Two of the most popular website builders are WordPress and Wix.
While WordPress is a CMS that manages the content, Wix is a website builder. Both can be used to create professional looking websites without any technical expertise.
Similarities between WordPress and Wix
Both can be used by non-technical people
Are easy to use and managed without touching code
Can be used to create any kind of website
However, even though there are some similarities between the two website building platforms, there are differences too:
WordPress.org VS Wix: Pricing & Plans

WordPress is totally free to download and use. You only need to spend for a WordPress theme(if you don't opt for a free theme), hosting and domain name to create a WordPress website.
But overall, you can easily download the latest version of WordPress and use it for free. You don't have to pay any price for the website building framework in the form of the WordPress software, the only cost incurred will be that of hosting, and the WordPress theme.
Wix is self hosted. It does not require you to buy hosting & domain name separately. The monthly plan starts at $14 per month and goes over $500 for different features and services.
It gives you the domain name and hosting free for a year, and lets you choose from so many free templates.
Comparing Wix and WordPress based on pricing, we can conclude that both of the website building platforms are affordable.
While WordPress needs you to invest in a great host, and lets you use the website building framework for FREE, Wix will wrap up everything (hosting, website building framework, domain name) in a simple and affordable monthly price.
Wix Vs WordPress: Themes & Templates
When it comes to WordPress themes, the choices are abundant. You can opt from thousands of available WordPress themes. There are WordPress themes for rarest niches like a Gardner's blog,  Horse keeping and horse riding WordPress theme, crowdfunding website templates, and so on.
WordPress themes are more advanced and the choices are better and numerous. You get to choose from different types of WordPress themes, free or premium WordPress themes.
While when it comes to Wix, there are professionally designed and beautiful templates you can choose from. The library of free templates keeps on increasing and you can choose the one you like.
But comparatively, the choices and quality of themes that WordPress offers is way better than that of Wix.
WordPress VS Wix: Hosting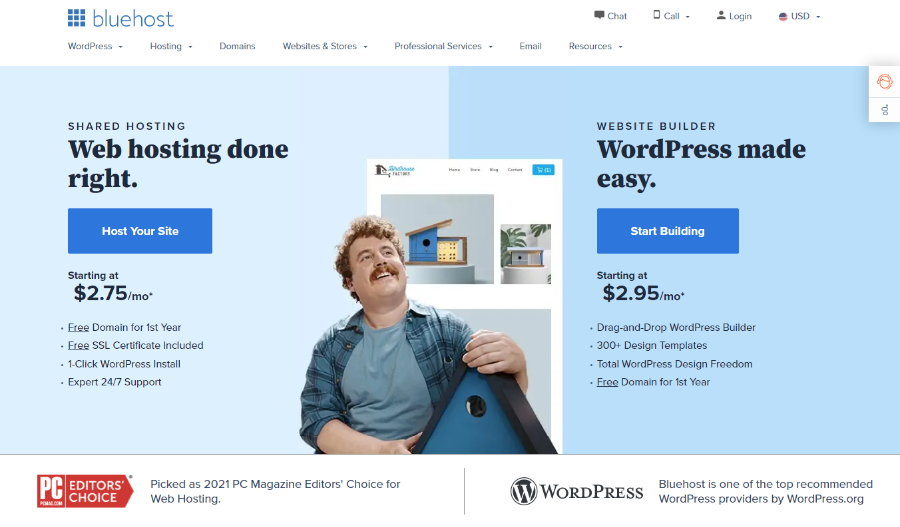 Thanks to the competitive industry, it is not difficult at all to find a hoisting service that is affordable and offers excellent service.
These days most of the premium hosting companies offer WordPress optimized hosting packages that are specifically designed to host WordPress websites.
Wix is easier to start with. Especially when you are a beginner and do not have the experience in website s and hosting, it can be a hassle to pick a reliable host, or know what exactly to do once you procure hosting.
With Wix, all you are supposed to do is pick a plan that is best for you, and get started quickly without having to setup or connecting domain and hosting.
But if you opt for WordPress optimized hosting plan it will come with WordPress pre installed. You can easily start with website building like you do on other website building platforms like Wix or Squarespace.
WordPress VS Wix: Addons and plugins
The clear winner here is WordPress. When it comes to flexibility, WordPress is way more flexible and suitable if you want to create websites with unique concepts.
With the availability of WordPress plugins, it is possible for you to add new features into your website. There are a number of plugins for different features.
For example: there are plugins for adding events, or a learning management system, or unique eCommerce features like image zoom on product pages, wish listing, and so on.
Wix however, allows you to choose from apps that are tested and maintained by Wix itself. While you have to be careful while choosing a WordPress plugin, choosing an app on Wix isn't that tricky or risky.
But that also means that the number of apps is limited, and so is the ability of your website to accommodate new features easily.
Therefore, we recommend Wix for simpler websites, where you want limited features and expect limited capabilities. Whereas, WordPress can do a lot with the help of third party plugins. If you are good at programming, you can develop an app of your own and use it on your WordPress website, or distribute it  to be used by other WordPress users as well!
WordPress VS Wix: Flexibility
With WordPress you can create almost any kind of website. And it can support a wide range of websites because of the following 2 factors:
It is opensource
Available WordPress themes of different niche, which can be thoroughly edited too
WordPress is free and open source and if you want to build a highly customized website with WordPress you can easily do so but changing the code files.
On the other hand, what you can do with Wix is limited to what it has to offer. While WordPress supports thousands of third-party themes, Wix allows you to choose from a wide range of templates too. But the choice is limited when it comes to Wix.
With Wix, you have to build a website within the limitation of the capabilities of the platform, but WordPress eliminates this limitation.

Ease of website building
As we saw in the previous section, Wix is easier to use because it totally eliminates the initial setup that a WordPress website requires. It also has a drag and drop website building interface and front end editing options to help you create your site.
Who wins? WordPress VS Wix
There is no definite winner here, because a website building platform needs to be chosen based on many factors.
For your website you may have different purpose, the preference of platform can be based on the type of website you are creating.
It also depends on the kind of features you are looking for. Whether you want limited features or you want to keep room to add new features and take your site to new horizons.
The choice of platform also depends on how much you want to spend on your website, and what looks most affordable for you based on the features you need.
How to decide the platform for your website
Wix and WordPress, both are the platforms that come with a lot of features and possibilities, and looking at both the platforms, you may feel a bit overwhelmed to think of one platform as best fit.
However, the key to decide the website building platform is having a clear idea of what kind of website you want to create.
If you are clear with what kind of website you want, and what are the features you are looking for, you can easily decide on the platform.
WordPress for website building
Templatic has been building WordPress themes for over a year now and our support executives are constantly in touch with a lot of website owners who use our themes.
WordPress is definitely one of the easiest ways to build a website, Even if you have zero experience of building a site, you can start with your own site in no time with the intuitive options.
Moreover, WordPress themes are there to make your life easier, and the collection of these themes is a lot bigger than that of any website building platform like BigCommerce, Shopify, Squarespace, or Wix.
It is also an SEO friendly platform with the availability of many SEO plugins for additional optimization of the content of your website.
It is also flexible enough since you can use different free or premium WordPress plugins to add new features to your websites. Moreover, it is open source so there is technically no limitation on what kind of website you can create by hiring programmers and having new features added programmatically.
This makes WordPress one of the best platforms to create your website.