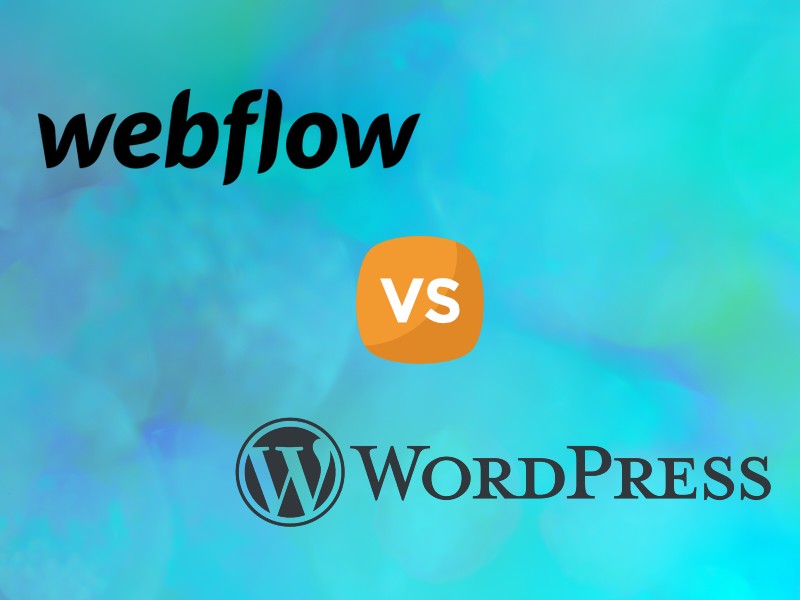 If you're looking for the perfect platform to build Your website, then WordPress is probably your first choice. This is because it is the most popular website building platform in the world, hosting thousands to millions of websites.
Maybe you're wondering what alternative is available apart from WordPress, and you have come across Webflow.
WordPress has been in existence for over 17 years now and is extremely common with bloggers, designers, developers, marketers, and companies.
Webflow was introduced in 2013, and it is continuously gaining recognition among developers and designers. It offers designers and general consumers a visual and professionally hosted WordPress substitute.
In this article, we are going to compare Webflow vs WordPress. We will be looking at how both website building platforms manage contents, their ease of use, the features they offer, and their benefits. In the end, you should be able to decide the platform that works best for you. Before we look into all that,
let's look into the main differences between WordPress vs Webflow.
Major differences between Webflow vs WordPress
The major differences between Webflow vs WordPress include
With Webflow, you get complete designing freedom. However, WordPress restricts you with its templates, or you will have to code from scratch.
WordPress code can be composted due to the massive need for plugins, but Webflow provides you with good and clean code quality.
With Wordflow you can make on-page edits, you will need to make use of the dashboard and page editors with WordPress.
WordPress is basically free. You only need to pay for a domain name and hosting, but Webflow is more expensive. However, prices depend on the plan you choose.
Webflow offers users a drag-and-drop page builder but using WordPress means you will need the help of a plugin to use its drag and drop feature.
Choosing a platform to build your site can be difficult because you will have to make the right decision the first time instead of changing later after finding out at the Platform you pick isn't right for you.
Overview of WordPress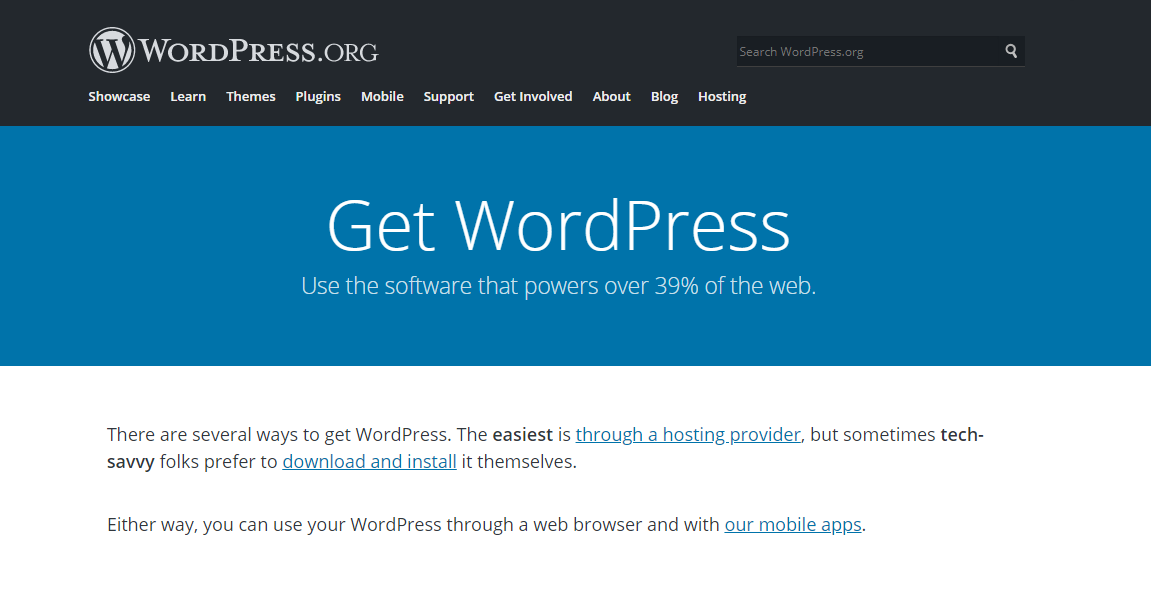 WordPress is the world's most renowned platform for website building. Hosting the majority of websites in the world today (It runs over 38 percent of all internet websites).
It is easily accessible to any website builder. You can use WordPress to build websites, online store blogs, online stores, blogs,  and display your portfolio projects—literally anything you need.
You will only have to pay for the name of your domain and a site hosting account to create your WordPress website. There are several excellent providers of WordPress hosting services for easy download and super-easy setup
Important Features of WordPress
WordPress is available as open software, ensuring that it can be accessed and used by anybody to build an and business website and more.
It has customizable designs
mobile-friendly websites,
High performance
Mobile apps for assessing your website in time
High security
Power Media management
More than 54000 WordPress plugging that helps you in customizing your site.
Big community
Overview of Webflow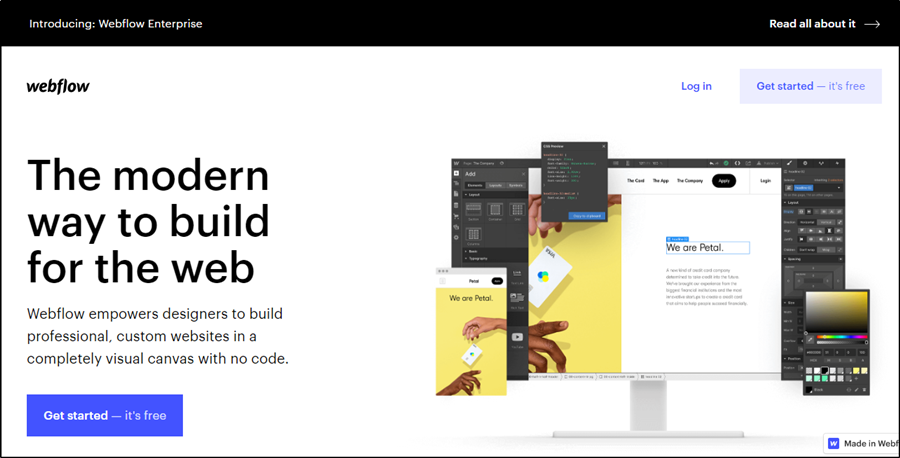 This is a cloud-based platform for building websites. It allows users to build beautiful websites without the need for any coding knowledge or skill. Compared to other website building platforms like Wix, and Squarespace, you can easily customize Webflow, something you can only do by utilizing JavaScript and HTML CSS.
Webflow is a hosting software, which indicates that you use the services provided by the software. They makes profits by providing paying features, upgrades, and selling hosting services.
You can create a Webflow account and link it to the name of your domain. Your website can also be downloaded and hosted on some other hosting service. Because of its customizable feature, Webflow has gained popularity among web designers. However, it isn't suitable for beginners who want to create a fully customizable site without the need to hire developers or web designers or without any coding knowledge.
The Key Features of Webflow
The key features of webflow include
Drag-and-drop
page builder feature
Intuitive editor
Work directly with CMS data
Responsive page designs
Work with reusable CSS classes
Ability to utilize any fault of your choice and customize everything, including
line-height and tracking
Work with Flexbox
Set global ccolor swatches and make changes to every color instance in a short time.
Direct publishing to the web
It integrates form, data, marketing tools backups, and more
Make scroll based animations
Zapier Integrations
Webflow comes with so many features that enable users to customize their website, as you can see. And this is a huge bonus for people who wants things to be the way they want.
Webflow vs WordPress – how both platforms compare
Ease of Use
Many people who create a website are not coders or programmers. These people need an easy-to-use platform that they can use without the need of recruiting developers or paying for assistance from others.
In this respect, let's see how Webflow vs. WordPress works.
WordPress – Ease of Use
More than 38 percent of websites on the internet use WordPress as their hosting platform. This means WordPress hosts millions of users from all corners of the globe and at various skill levels. It's pretty simple to use. However, it has a little learning curve. Beginners have to learn about the WordPress encyclopedia and concepts, including plugins, themes, the distinction between categories vs tags, posts vs pages, and more.
It's reasonably simple to add contents to your site. WordPress comes with an intuitive visual editor referred to as the block editor. You can use blocks to build your pages and modify content. This makes it easy for you to create amazing layouts without the need to know how to code. If you not a fan of the WordPress preset editor? No problems. WordPress offers website builder loads of drag and drop page builders, which you can use in place of its default editor. You can use these page builders as add-ons (also called plugins) that you can download, and the majority have free editions.
You can begin with a prepared template and customize it to meet your needs or begin from scratch to create your own design. Even if you have no knowledge of coding, WordPress has thousands of free templates you can use and more than 57,000 plugins to enable you to do what you want to do.
Webflow – Ease of use
Webflow provides a tidy, nifty dashboard that helps you in running your website. This website building platform has a  visual interface for creating whatever content you want. It has a live preview so you can see as you design  layouts and create  contents
The platform features a wide range of templates that can suit any of your projects. You can also modify the features with their individual visual editor.
Because there are a lot of features in the Webflow visual editor, novices could struggle a little to navigate their way through it. The visual editor lets you modify the property of any element; you simply have to point and click on it. You may also introduce new elements from the left panel with the aid of the Add New Element icon.
Webflow is created For designers and developers. If you are a content publisher, you can skip features such as post styles, categories, and tags, conversation and feedback, etc., which are very popular among other CMS sites.
Winner – WordPress
Both Webflow and WordPress provide users with a point and click editor in addition to templates and layouts to get you started on building your site. The preset editor for Webflow is simpler to use, but the same learning curve in WordPress is also present in Webflow. However, WordPress is extensible, meaning you can substitute the original editor with any page builder that you think will work for you. Also, the Content management system features of Webflow are not like that of WordPress. There are fewer alternatives to add tags and content type categories, no local feedback features for feedback, and when you want to write, the design elements can get in your way. This can make life difficult if you are a content publisher.
Costs –Webflow vs WordPress
For many people, the cost of building a site is one of the most significant reasons when it comes to choosing a website building platform. If you are just beginning your online business, then it's better to keep the cost of building your site as slow as possible. You can always invest more as your business grows.
We will compare the cost of website building on Webflow and WordPress and see how you can keep costs down.
WordPress – Costs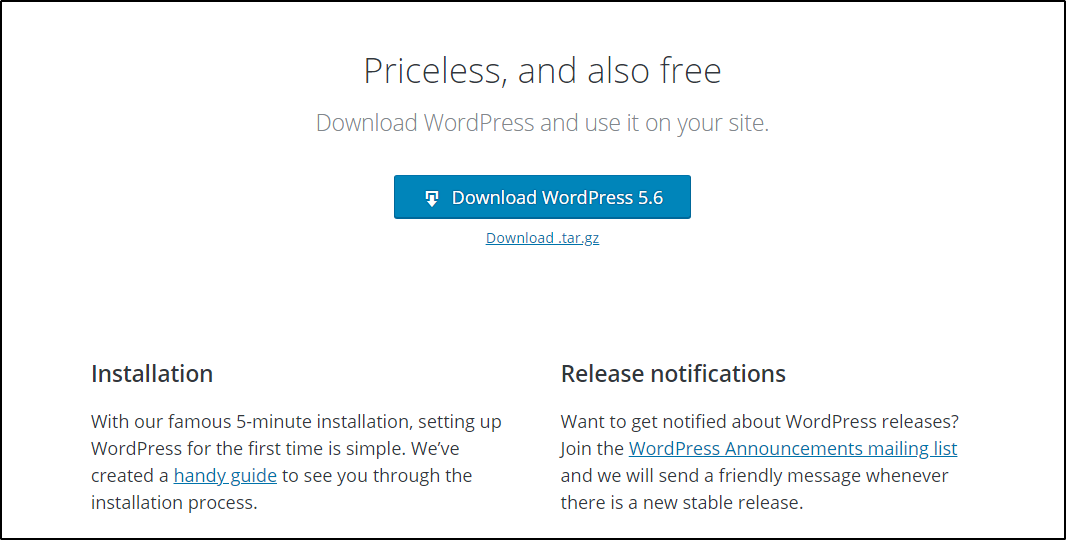 WordPress as a software is free. However, you will need to pay for hosting and your domain name. You will also have to pay for third-party services such as themes and the premium plugins you will need for your site.
You may spend only $14.99 per year for a domain name and at least $7.99 per month for site hosting packages. This is not cheap if you're just starting for the first time and just testing the waters.
Fortunately, hosting service companies like Bluehost provides beginner WordPress users a free name for their domain with a mouth-watering discount. So you can save a lot of money by hosting with hosting Bluehost.
Also, another advantage of WordPress is that it has a huge ecosystem. It offers users over 57000 free plugins, which they can assess by going to wordpress.org. Which
users can also download and install. Users can also download and install thousands of free themes from this directory. With all this offered at a low or no cost, you can keep the cost of building your website to a minimum. Many Premium WordPress themes and plugins have free versions, which you don't have to pay anything for.
Webflow –Costs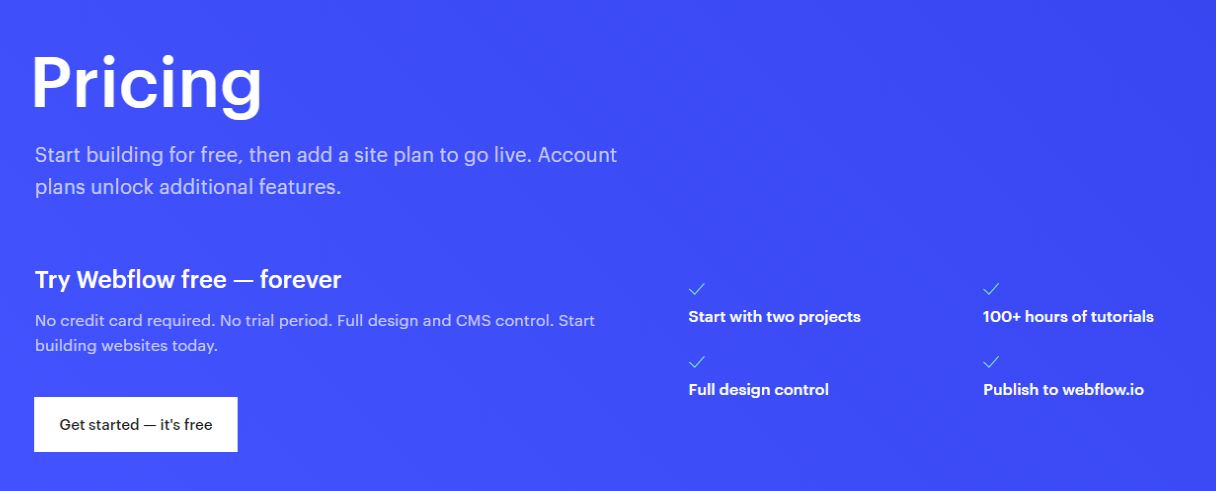 Webflow has a limited free version. It lets you build your website, which you can then host with a subdomain. Webflow has two types of plans which you can pay for, and they include the Account plans and Site plans
With site plans, which are priced per site, you can use your own domain name. They are priced depending on the type of site you want to build.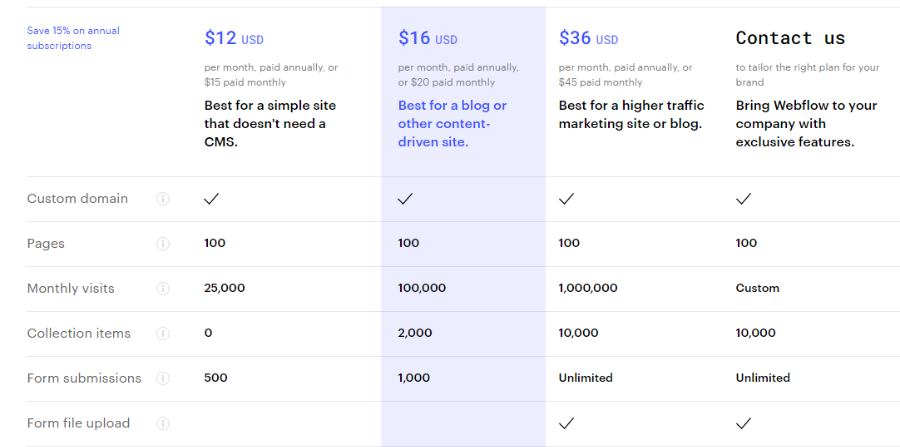 Site plans are separated into Basic, Business, CMS, and Enterprise levels. With each level, your account limit increases, and so does the number of new features you get There's an additional category of e-Commerce plans under Site plans, which you can use to create online stores. This category of e-Commerce plans is further divided into several levels.
The price for Site plans begins from $16 per month, while e-commerce plans begin from $29 per month. If you pay annually, it will cost you lesser than if you pay per month.
With Account plans, you can manage several websites as Projects; you can also choose to host them with Webflow or just download the code to host on another service provider. But if you export the code from the site, certain things like e-commerce checkout and forms may not work.
Pricing for account plants begins from $16 per month billed per year. If you don't want to per yearly, you can pay per month, although it will be more expensive paying this way.
Winner –WordPress
WordPress offers so many features at a lower cost. With free plugins, you can easily add extra features, all for free. You can even build an online store with no extra cost at all.
Although the cost of WordPress sites will keep on growing as your site receives more traffic, as you will have to upgrade you hosting plan and buy more premium plugins. However, you can always hold it off for your business to grow to a certain level before you can upgrade your hosting or purchase premium add-ons for your site.
Webflow vs WordPress – Design and Templates
Many people building a website and not designers. Beginners can choose to make use of
design tools when building. However, the result may not be of the same quality as a professionally designed website.
Let's take a look at how Webflow and WordPress make things easier for their users to use with their designs and templates.
WordPress –Design and Templates
With WordPress, you have access to thousands of themes or design templates for your site. Many of these design templates are free, and thousands of them are mobile-friendly. You can choose to create a website with any of the Thousand professionally-designed WordPress themes provided to build your website. You can always change your website's theme anytime you feel like it. The themes are easy to use, and you can modify them with a live customizer within WordPress. WordPress separates contents from design elements in contrast to Webflow. This means that your design throughout your website can be consistent with WordPress. You can utilize a page builder plugin to build your landing pages in addition to using a theme. The page builders come with professionally created design templates that you can use.
If you can't locate a theme that you like, you can always use tools such as Beaver Themer to design your own template and teams without the need to write any code.
Webflow – Design and Templates
Webflow offers users dozens of free and paid templates you can choose from. All of these templates are mobile-friendly and can be used in designing different types of sites.
When beginning a new project, you can choose a template. But after selecting a template, you cannot change it. You have to create a new project then pick a different template. You can easily edit your template on Webflow. It has a visual design. This means that it comes with a strong visual editor that you can use to adjust any element on your website's pages.
All the changes you make to your layout elements such as navigation footer and header will appear throughout the site. This means that any changes you make to the layout elements like header, navigation, and footer will be applied sitewide.
Winner –WordPress
WordPress offers you a lot more flexibility compared to Webflow because it keeps the functionality of the contents away from the design. It also gives you access to a wide range of tools and designs to edit your website's appearance.
Webflow vs WordPress – content management
Both platforms offer their users powerful content management.
Content management– WordPress
WordPress offers its users a true management system. There is no limit to the number of posts, images, users, and pages you can add. With the aid of plugins, you can create discussion forums and membership websites. Although the number of plugins you can add to your site can make it seem bloated, but the fact remains that WordPress offers users one of the most flexible and powerful content management solutions.
Content management – Webflow
The content management tools of Webflow can work for everyone, including professional developers and designers, and content managers. This makes creating well-structured content templates easy. You add everything you want to add and link it to the design of your site.
With its live on-page editing, you can easily design your content directly on your pages. This allows you to see how your edits will look like. Like. Webflow also allows you to add filters to display contents conditionally so that only contents relating to a particular field will be displayed.
You create the search function from start to finish. This allows your content To be displayed in only the way you want because you have complete visual control.
With Webflow, you don't have to make use of dashboards. You can simply edit your content on the page. You see what you are doing on the page as it will appear, and when you click publish, your contents will appear for everyone to see. If you want to, you can give access to your site to your team members. They can always add content and edit them. Your team members can easily work simultaneously with you in real-time. Zapier is integrated into Webflow; this allows developers to integrate with more than 750 apps without any coding knowledge.
Winner – WordPress
The clear winner here is WordPress. Although Webflow lets you add many types of content, there is a limit to the number you can add. Also the content management of WordPress is easier to use to that of Webflow.
WordPress is the more powerful of the two when it comes to content management. It doesn't restrict you to a particular number of items, and you can expand the platform in various ways.
Ecommerce – Webflow vs WordPress
Businesses are able to sell things online with the help of the ecommerce features on their sites. Businesses need to have a good ecommerce platform so that they can grow their business.
Below is how WordPress and Webflow manage ecommerce.
WordPress – Ecommerce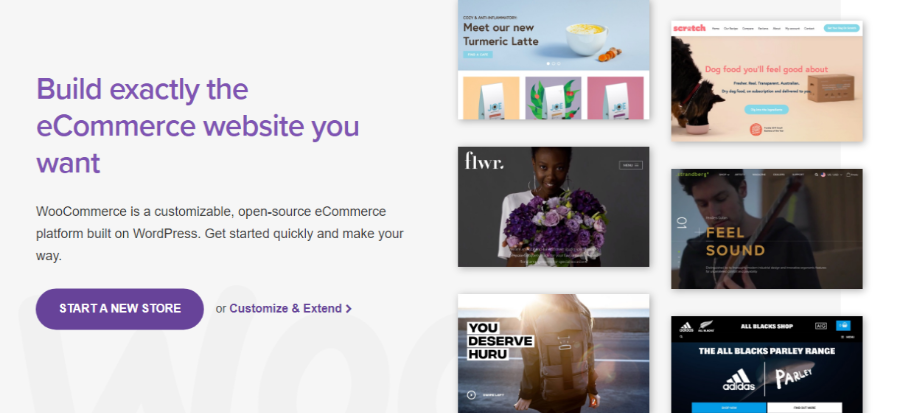 WordPress offers its users one of the most famous ecommerce platforms on the internet WooCommerce. It is a WordPress plugin offered by WordPress for free and used by millions of small and large online shops.
WooCommerce has its own plugins or WooCommerce add-ons that enable easy additions of new features to your online store. It also provides access to many WooCommerce themes, which you can use for designing your e-Commerce site. It offers you a wide range of payment methods such as Stripe, dozens, Paypal, and Authorize.Net. Also, with WooCommerce, you have access to many shopping cart plugins to use on your online store. You can easily sell digital subscriptions with MemberPress or software download using Digital Downloads.
Webflow – Ecommerce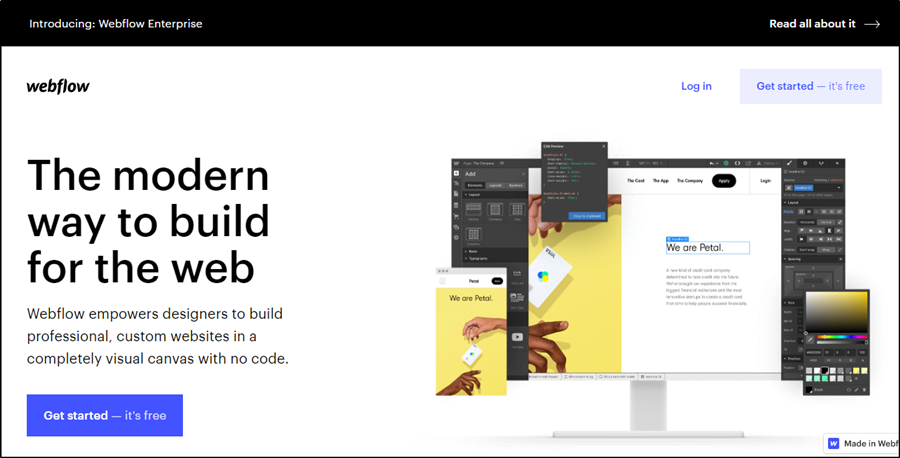 You can easily design and run your eCommerce business Website with Webflow. Also, you have total control over overselling your products and scaling your business. It allows you to customize every page, ranging from your product page to the checkout page. You can design your checkout page to match the rest of your site, unlike many other website building platforms. This makes everything flow smoothly, giving your visitors and customers a perfect experience.
The confirmation emails sent to your customers after a purchase can be customized. This makes sure that your brand remains 100% in everything, ensuring it stands out among your competitors. You can keep your site in the memory of your customers by including customized animations and interactions.
Webflow makes it easy to add products to your site. However, compared to WordPress, the ecommerce functionality of Webflow is very limited. The plan you have determines the number of products you can sell. Webflow e-Commerce regular plan begins at $29 per month, with which you can sell 500 products.
Webflow mostly uses Stripe as its preferred choice of payment service. For every transaction, Webflow charges 2% for the Standard plan, which is different from the transaction fees charged by Stripe.
Customers can also choose from any of the payment products below, which include the following.
Apple pay
PayPal
Stripe
Google Pay
After choosing your payment method, you can type in your shipping address and any other necessary information that will get your product to you.
Webflow makes it easy to use its order management dashboard. When you are ready to get your orders shipped, you can simply get your shipping labels with the help of Zapier integration.
Webflow isn't suitable for selling subscription-based products or membership based-product. However, it is suitable for selling digital products such as applications, e-books, music software, and more.
Winner – WordPress
WordPress, you can sell anything you want with more flexibility.  It offers you more payment options and add-ons in addition to no limit to how many products you can add. You can get started with WooCommerce or any suitable e-commerce plugin. Also, you can always move your store two any other hosting service without any fuss.
On a standard plan, Webflow charges more transaction fees, which makes it more expensive. It also has a limit to the number of products you can add and offers you fewer features.
Webflow vs WordPress – Add-ons and Integrations
Website builders can't include everything on your website. You will need the help of third-party tools and integrations in order to extend it. Let's look at how Webflow and WordPress manage Add-ons and integrations.
WordPress – Addons & Integrations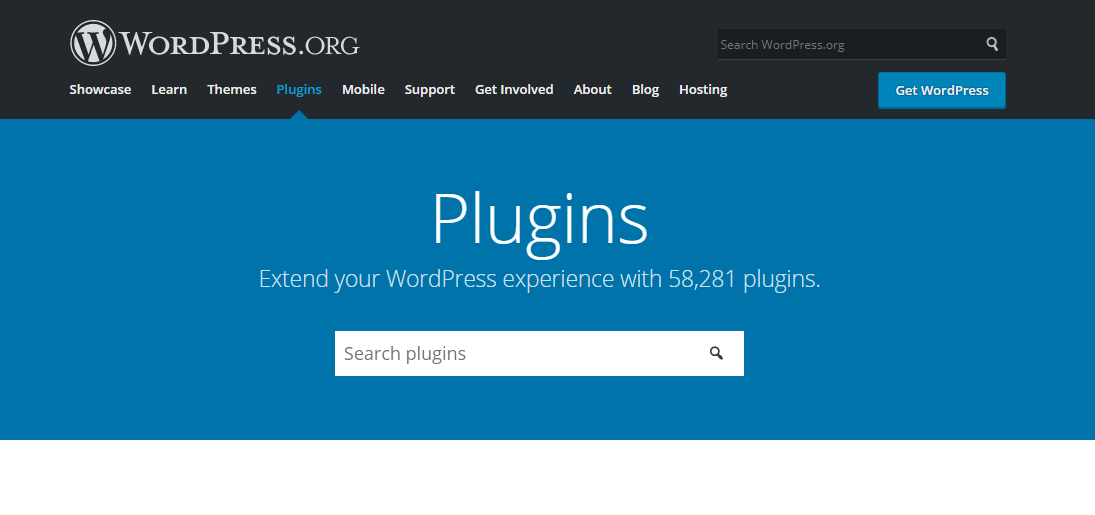 One of the most important features of WordPress is its plugins. These plugins are like applications for your site. All you have to do is install them to include a new feature to your website.
WordPress offers over 57000 plugins all available for free. It even offers more plugins if you had the paid or premium ones. They all come with a range of different features such as installing Google Analytics, creating contact forms, backups, adding SEO features, security, and more.
You can use WordPress with all known third-party services and tools. These services and tools can be used to grow your business. If you are looking for live chat software, email marketing service, a business phone service, or a help desk, WordPress works well with all these services.
Webflow – Addons & Integrations
The number of integrated third-party services is limited to Webflow. Some integrations may be simple to use. However, for many other integrations, you will need the help of a tutorial on how to link it with your Webflow Project.
Moving your site to another hosting service may break some integrations. For example, forms may not work on the new hosting provider, and to get them to work again, you will have to troubleshoot.
Winner – WordPress
WordPress is obviously the winner here as it supports thousands of third-party tools, plugins, and services.
Support – Webflow vs WordPress
Even professional web developers will need help once in a while. Let's take a look at how Webflow and WordPress offer support for their services.
WordPress – Support
WordPress has an open community with lots of community support available for free. It has several WordPress support forums such as Facebook pages like WPBeginner Engage, resource websites such as WPBeginner, and others.
You can normally find answers to questions related to WordPress with a google search. All you have to do is follow the simple step-by-step WordPress guides or watch video tutorials for friends if you require a more visual aid. If you're not getting the help you need, you can just seek a developer's help to solve the problem. Because of the fame of WordPress, there are thousands of developers out there that offer affordable and super easy help to small businesses anytime they need it.
Webflow – Support
Webflow has a huge library of tutorials on articles referred to as Webflow University. This library features how-to guide video tutorials and articles that offer you step-by-step help, on various topics.
Users get email-based support, which is always available from 6 a.m. to 6 p.m. PT, Monday to Friday. You can also make use of the AI-controlled chatbot. However, Webflow doesn't provide live chat support. Webflow has a support forum for posting questions and getting help from its experts, staff, and users.
Winner – WordPress
As the largest website building platform in the world, WordPress offers its users the largest support options. You can get support in different languages offered by third-party developers, and you can get a lot of free support alternatives. In addition to the premium pricing of paid plans, the support services offered by Webflow is only limited to email support. A lot of shared WordPress hosting firms provide users with 24/7 more affordable phone support and live chat.
Conclusion
Webflow vs WordPress – Which is Better?
Based on the above information for website building, it is clear that WordPress is still way ahead of Webflow. Webflow has shown a lot of promise, and it's clear that it is only going to get better. It appears to be a more advanced alternative to WordPress. However, it still has a long way to go before it can replace WordPress as the number one website building platform.
With WordPress, you get many more design options, e-commerce support, and flexibility all offered at all a lower price. You can manage costs effectively and spend only when you want to.
The following is a summary of everything WordPress offers that makes it better than Webflow
WordPress building platform is free. You just need to pay for hosting and domain name, making it a perfect option for anyone starting out and looking for an affordable alternative.
It is easy to customize. You have complete control over your site data and your site itself.
You can choose from its thousands of plugins and extensions, so you have an endless possibility when it comes to creating your website.
You can easily create your website without any n coding knowledge. This means that even if you're building a website for the first time, you can easily create a quality site and get it running in a short time.
Because of its popularity, WordPress has thousands of integrations available for users. It doesn't matter which plugin or tool you're using to manage your business. There's always a high possibility that they will work perfectly with WordPress.
With WordPress, you can create an SEO optimized site. This is because many third-party plugins come with SEO settings. This is an important benefit as it provides you an excellent option if you plan to increase your site's ranking on Google.