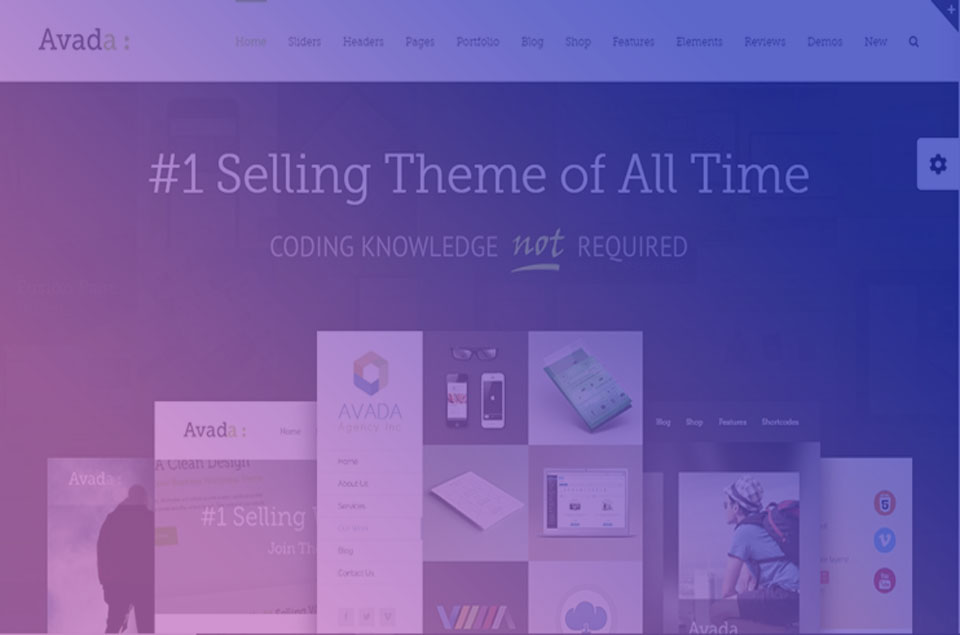 If you have been researching for a suitable WordPress theme for your website, you might have come across the Avada theme. It is one of the best selling WordPress themes of all time.
Wondering what makes Avada WordPress theme so popular?
And if Avada WordPress Theme is suitable for your project or not?
This Avada WordPress Theme Review will help you discover the pros and cons and much more about this multi-faceted theme and what it has to offer.
Avada WordPress Theme: An Introduction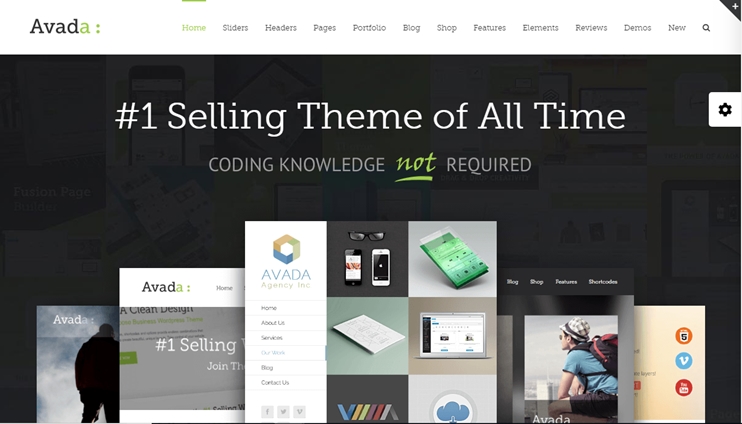 Avada is a multipurpose WordPress theme that can be used to create WordPress websites of any niche. This theme comes with multiple demo options to let you choose the niche.
The Avada WordPress theme is a complete package of design and premium features to create a modern and efficient website. Moreover, it is very easy to use.
To use Avada to set up your new website, you won't need to hire experts or learn coding skills. All you need to do is install the theme and start creating your website.
Avada comes with a partner plugin called the "Fusion core". This plugin just makes your Avada WordPress theme, one of the most powerful themes. It updates your site with powerful features like portfolio management, shortcodes, etc.
Avada is a multipurpose theme!
This theme can be used for any kind of websites, a law business site or a corporate business website, a blog site or an online eCommerce enterprise, an IT website, a hosting company site, or a wedding website.

Avada theme Demos
And fortunately, this theme comes with a specially designed demo for each of the niche mentioned above, plus many many more. The demos are professionally designed for different industries like healthcare, Cafe, Agency, Travel, Photography, etc.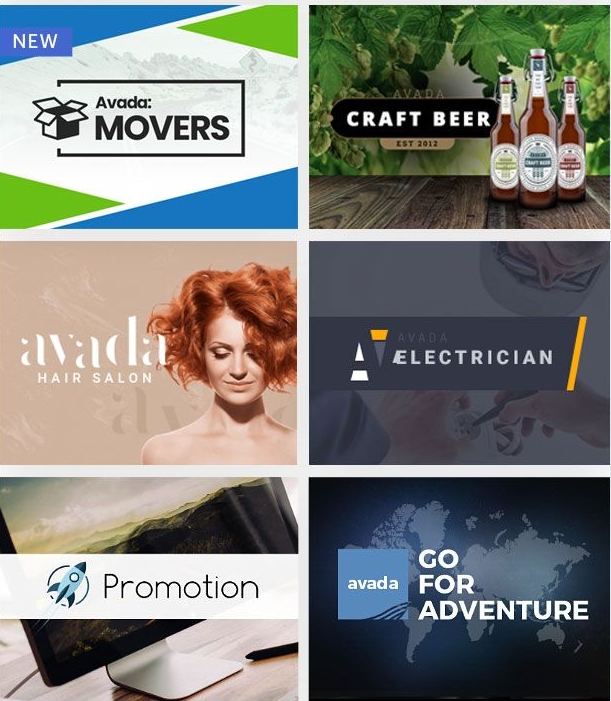 Currently, there are over 45 pre-designed demo websites, including the Avada Classic, Avada Law, Avada Sports, Avada University, Avada Creative, etc.
Each of the demos comes with a different arrangement of page elements & widgets, colors, and other suitable settings. These demos are great for you to kickstart your new website without having to spend a lot of time planning and restructuring your multipurpose theme.
And what more, the even the demo import feature in the Avada is flexible. You can either import the full demo, or partial demo for your site. Also, if you want to totally remove the design, you can even uninstall the demo with a single click.
For those who want to use the Avada with external plugins like WooCommerce or bbPress, the Avada demo options also include products import, bbPress content imports, Events Calendar content imports, etc.
All these demos and pre-built templates are simply there to make your life easier with this theme
. Just install the theme, import the demo and start adding your content to your site.
Customization options in Avada WordPress Theme
Since the Avada is one of the most popular multipurpose themes, it needs to have the flexibility and customizability to let you create websites of different designs and niche using it.
Well, Avada has it all. With all the available customization options, you can make endless changes in your site's interface and make it look and work exactly the way you want.
Moreover, all these changes can be made without touching a line of code.
Choose from the built-in page templates and edit them as you go
First of all, you can choose from the available page templates to create your page. Or if you have imported a demo website, you can totally edit the existing design.
The page templates can be used directly or customized as per your requirements. Avada allows you to customize all your pages/posts through global theme options or individual page settings.
If you want to create portfolios on your site, you are allowed to choose the template with up to 6 columns. The Advanced page/post options make it very easy to control how each page of your site looks!
Unlimited customizability through the dashboard options
The search option available in your dashboard makes it easy for you to find the option you are looking for.
All these options help you design your own website without actually understanding/modifying the code.
Never created a website before? Then the Avada WordPress theme is for you.
To use this unbelievably easy to use theme, you need no technical skills or professional help. All the dashboard options
Page builder by Fusion builder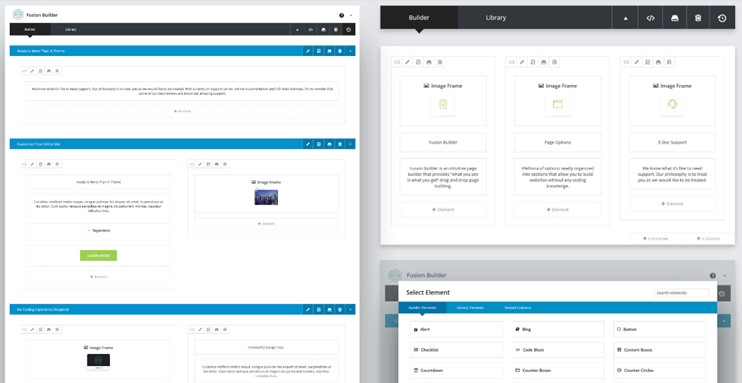 This is definitely the age of the drag and drop page building. The Avada Multipurpose theme comes with this modern age drag and drop page builder called the Fusion builder.
The Fusion builder provides you with intuitive page building options so that you can design your own pages. It also includes a shortcode generator to make editing and content building easier.
You can design creative layouts by drag and drop options or by using the shortcodes. Some of the elements of the Fusion builder even allow preview.
With the drag and drop page builder, you can create pages and customize them easily, without even accessing theme options.
Unlimited design possibilities
There's no limit when it comes to the flexibility of your Avada WordPress theme. You have multiple header options, slider settings, fonts, color, icons, etc, to customize your pages.
Besides you can add to the usability and relevance of the page by adding custom widgets, sidebars, and custom CSS3 animation effects on page elements. Also, you can use the site width options, mega menus, custom backgrounds, etc.

Avada WP theme documentation and support
If you are a beginner trying to create your website with WordPress, Avada multipurpose theme is ideal.
With the Avada WordPress theme, you get access to the theme documentation.  Even if you are a WordPress expert, you might want some help regarding the theme while it's still new.
So you get a detailed guide that explains how to use different options to make the website look and behave the way you want. Also, it is consistently updated with new theme updates and features to help you create your site easily.
Moreover, you also get access to their first class Avada theme support. So if you ever need professional help setting up your site with Avada, you can reach out to the theme support desk to seek your answer.
More Avada multipurpose theme features
This Theme has more features than we can actually talk about in a single article. Because it has the flexibility of turning itself into a website of any sort, it comes with diverse features.
WooCommerce & Events Calendar support
It's the age of online shopping website. And if you want to take your business online, Avada can help you in every way.
The Avada WordPress theme allows you to integrate eCommerce features using the WooCommerce plugin. WooCommerce is free, efficient and really easy to use eCommerce plugin. It lets you set up an eCommerce store with WordPress, and you can sell physical as well as downloadable products with your Avada eCommerce ready theme.
It also lets you create an events portal through the Events Calendar integration. Moreover, the Avada Multipurpose WordPress theme also integrates with bbPress for creating online forums and various contact form plugins like Contact form 7, Gravity forms, etc.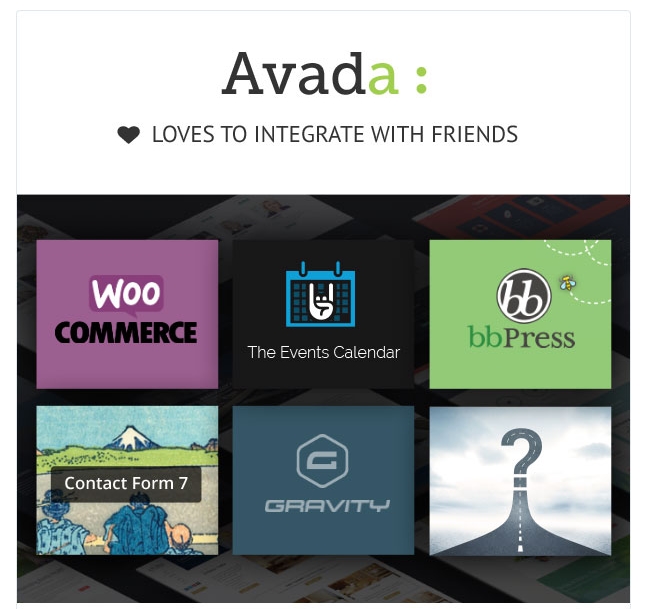 Multi-language and RTL ready Avada
The Avada WP theme is completely translatable. This makes it easy for you to create a local website. While you can also create a multilingual website that translates into different languages.
The possibilities are boundless when using the Multi-language ready theme. The Avada WordPress theme allows integration of the WPML plugin to create a multilingual website.
Moreover, you can even create a website in RTL orientation with the Avada WP theme.
SEO friendly Multipurpose Theme
Avada is a modern and frequently updated theme. It is crafted carefully by following all the required SEO rules. So you can be assured that the website created with the Avada Multipurpose theme will be completely SEO friendly.
Moreover, it allows integration of the best SEO plugins like the Yoast SEO, All In One SEO pack, etc. These plugins can help you keep a check on the SEO friendly of your individual pages & posts.
Total Cache that helps make your website more efficient by delivering faster results and hence helping its performance and SEO.

Avada WordPress Theme tutorial
I hope this article helped you learn a lot about the Avada Responsive Theme. But are you still confused on How to make a WordPress website with this theme?
well, it's quite simple..
Since Avada is designed for every person who may or may not be technically skilled, creating a website with Avada is quite easy.
While every step to install the theme and use it is documented neatly in the Avada documentation, that you get access to with the theme purchase, here are the steps you will need to follow to use Avada Multipurpose theme to create your website:
Buy Avada
First of all, you need to acquire the theme zip file. You can download it from here
You can fill in the required details, provide a valid email address, make the payment and download the theme.
Since you are interested in Avada WordPress Theme, you may also be interested in knowing the multipurpose and superflexible Divi WordPress Theme.
Prepare the host & domain name
Next, the most important things while creating a website: Hosting & Domain name.
Think about the domain name and register it using one of the most popular domain name providers like Godaddy or Bluehost. Or if you already have a domain name, you can use it for your site by linking it with your hosting space.
Now for hosting your website built with Avada, we suggest you rely on a reputable host. Since the theme is feature rich, at times, it may require more resources.
Your site made with Avada will be different from an ordinary blog or simple business websites, alright? And this is the reason you must go for a host that can handle your feature packed and dynamic website well.
We recommend Bluehost for your hosting your website built with Avada. It is reliable, has maximum uptime, has a WordPress optimized hosting environment and many other reasons to recommend it.
Also, Bluehost will automatically install WordPress for you on the host. So you can directly move on to the next step to install your theme.
How to install Avada theme?
Once you have your WordPress installed, you can proceed with the next step that is installing the theme.
This theme can be installed just like any other WordPress theme. Moreover, the Avada WordPress Theme documentation can help you install and modify your theme to create the site you want.
Install the Sample data
When using the theme, you need not worry about installing the sample data. You can import the Avada demos with just a single click.
Once the demo data is imported, you can start editing your site to make it look and work the way you want using the customization options.
Update your site with original content
Now that your Avada WordPress theme is installed, Avada demo is imported, you can proceed with your site customizations.
Use the ample customization options, or the theme builder to create your site and web pages. With the available options, you can easily convert your imagination to reality, simply through the click of your mouse.

Pricing: Is it worth it?
With so many features, you may expect the theme at an extra rate. But guess what, all the amazing features, beautiful Avada demos, and flexibility is just for $60. Plus you get a 6 months' support from ThemeFusion. You can download Avada from ThemeForest marketplace.
If you feel you will need more support, you can get an additional 6 months theme support for 12 months by paying $18.
At this price, this theme with magnificent capabilities is totally worth it!

Who Should buy, who shouldn't
Still confused??
The Avada WordPress Theme review told you all about the features and possibilities with the beautiful and powerful WordPress theme. But you might be wondering if it is ideal for you or not, aren't you?
Buy Avada now
Avada is the theme for you if you are looking for a do it all WordPress theme that provides you maximum options and flexibility. Especially if you are creative and love to play with different options and fond of trying new options and looks for your site.
If you are a technical expert, you will surely love all the possibilities and flexibility it offers with custom CSS and code editing.
On the other hand, if you are a non-technical person, with no technical skills, this theme will make you happy too. You can control almost everything with the available theme options, without actually having to access the code files.
Avada is for all the creative business owner, agencies, web designers who want to get their websites live quick and easy.
Get the Avada WordPress theme now
Think before you buy
Since Avada is a multipurpose theme and can be used by almost anyone, it is recommended for everyone. However, it is a theme with lots of premium features to add to its quality.
So if you are planning on creating a simple website, with limited features, you should think twice before you buy. Because if a simple blog site is what you want, you can instead opt for a simple
A job board website, a multiway auction site, an online reservation and booking engine, etc. you can try to find a theme specifically designed for your niche.
More theme reviews from us:
10+ Best Examples of Avada: Live In Action
Here are some of the best example of live websites that use the Avada theme. All these businesses have used the this theme to create beautiful websites, each with unique purpose and appearance.
1.Church website using the Avada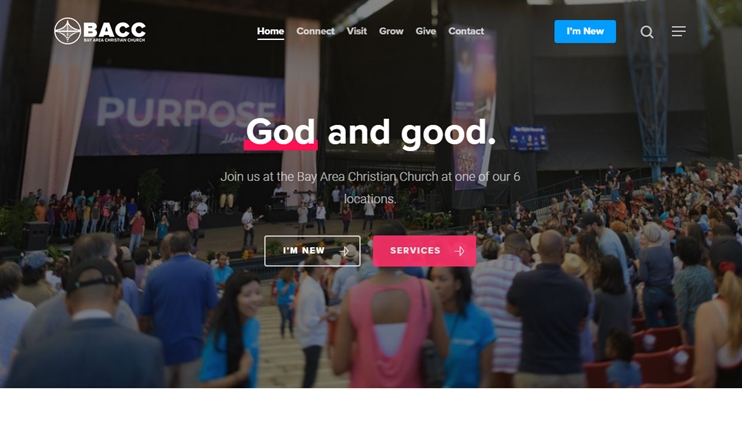 Bay Area Church website is an example of a WordPress Church website created with the Avada WordPress theme. It is a proper church website that shows church details, ministries, locations, events and has a donation option too. You can also use a dedicated church WordPress theme to create such a website.
2. Snack Nation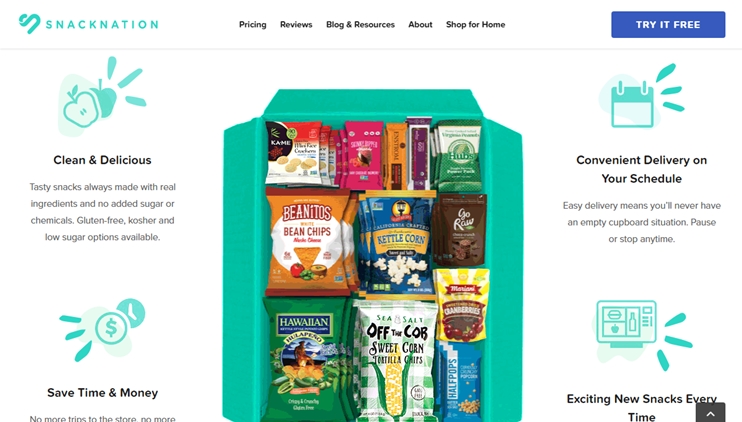 Snack Nation is a delicious business that delivers snacks to office or home. This website built with the Avada allows joining the programme for snack delivery.
3. Russel Brand's official website with Avada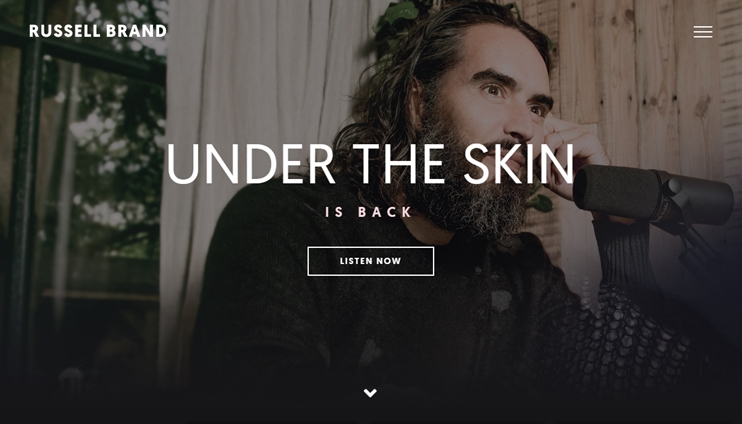 Russell Brand is a British actor, comedian, and writer. His official website, russellbrand.com is built with the Avada WordPress theme. This website serves as his portfolio as well as blog.
4. IT/Creative Agency website with Avada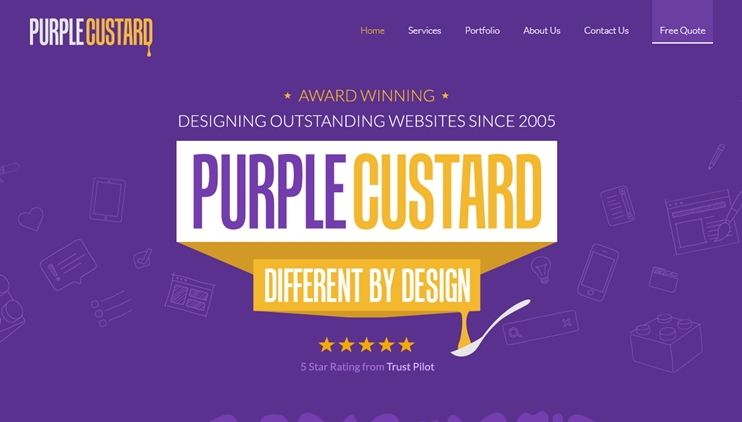 Purple custard is a web design agency that excels in designing and programming, as well as digital marketing. This creative firm has used WordPress Avada to create their online presence.
5. Avada for Education website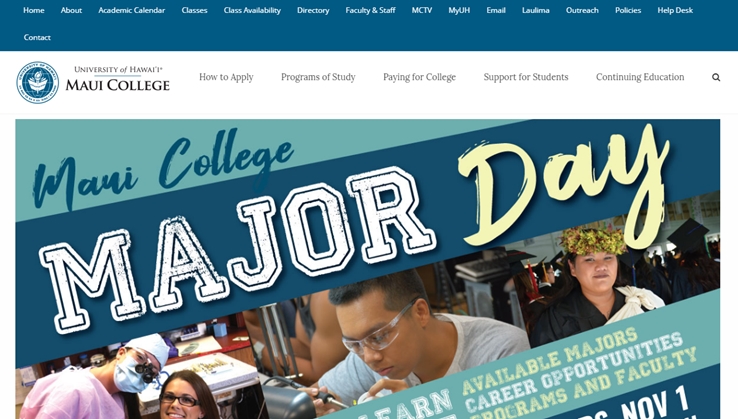 The University of Hawaii Maui College uses a highly customized version of the Avada Multipurpose theme. The design customizations are applied using a special child theme. It is a simple yet straightforward website that shows all the details that it should.
Also Browse: Best WordPress Education Themes
6. Professional portfolio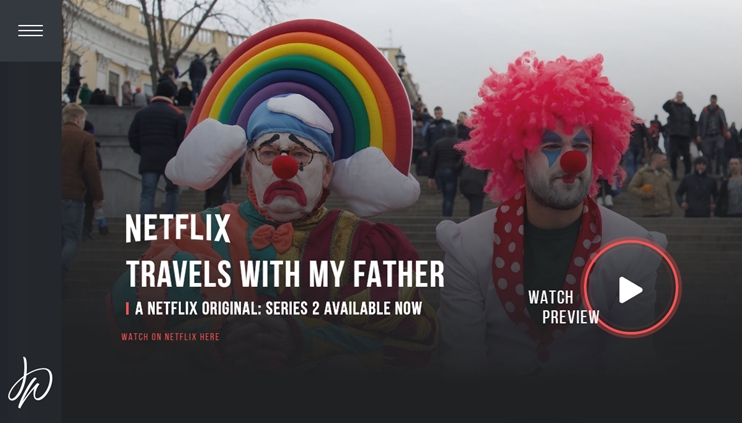 Jake Whitehall is the professional portfolio website of the English presenter/standup comedian. This site uses the Avada WP theme with the sidebar menu without any advanced customizations.
7. Florist/Business website with Avada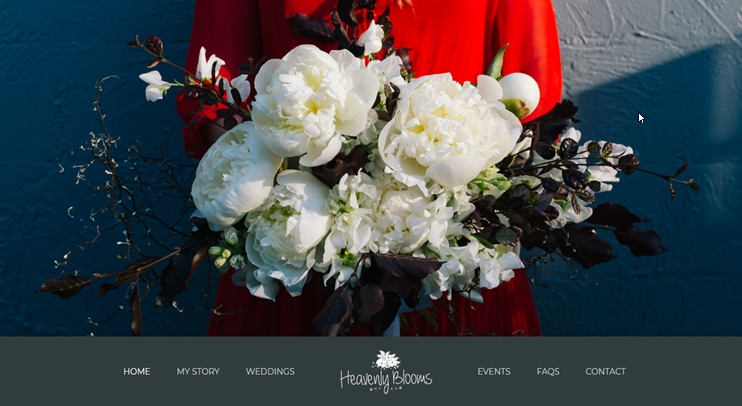 Heavenly blossom is a website for a florist boutique. It is an example of how you can tweak the theme and create a website for almost any business using the Avada WordPress Theme. This site is a treat to your eye, and speaks business!
8. An eCommerce website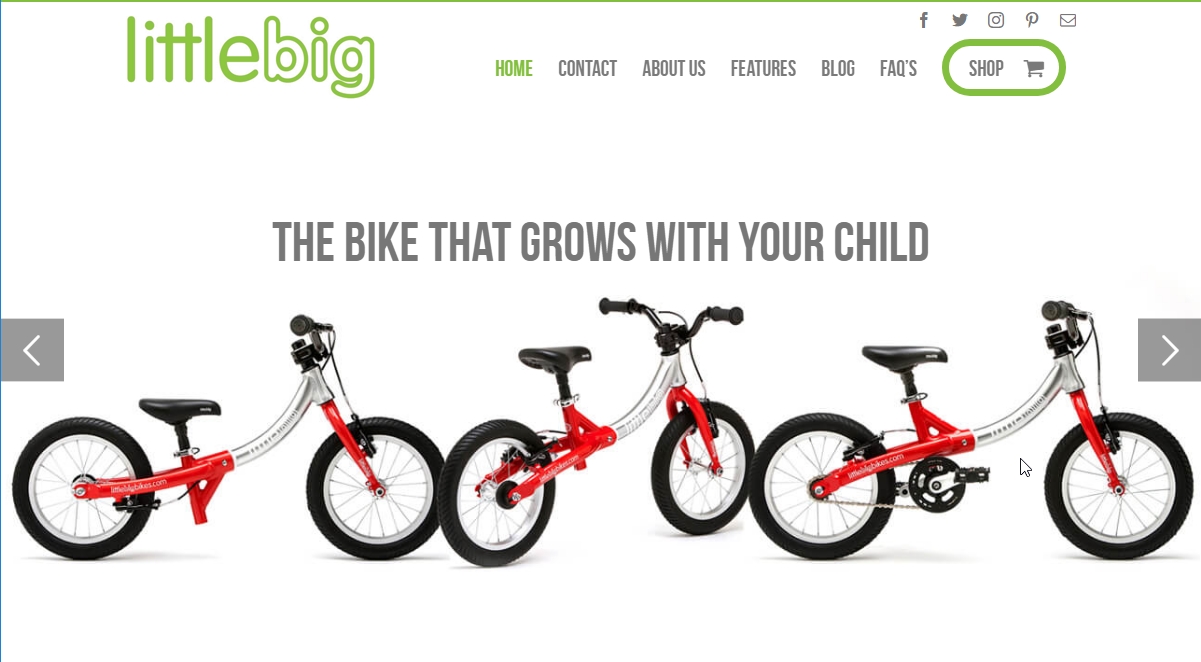 Littlebigbikes is an online bicycle store built with Avada. This website sells convertible bikes that won't go useless with your child's growning age. It is a simple website, with an innovative product and online shopping cart features.
9. Personal blog with Avada WordPress Theme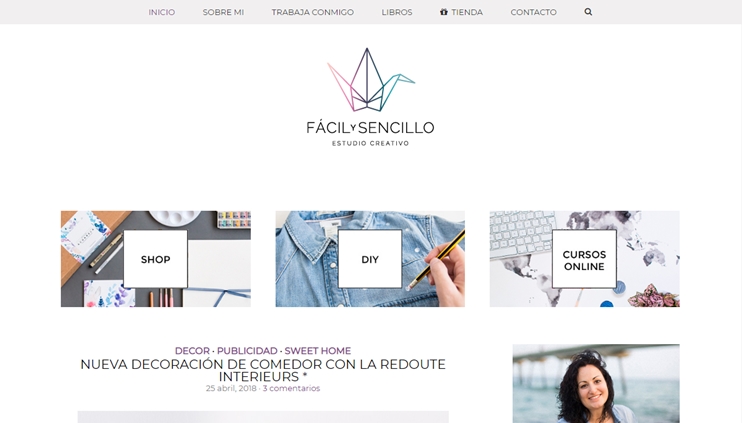 Facily Sencillo is a translated art and resources blog created with this theme. The design is minimal and along with the blog posts, there's a shop section and the site also sells courses.
10. Photography and creative website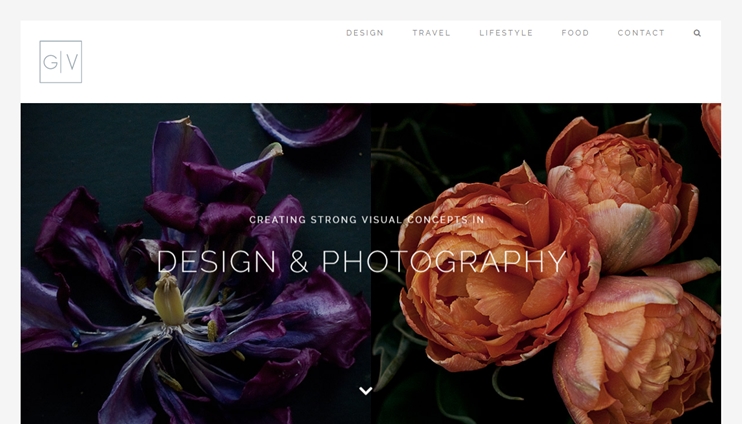 This is the website of the Photographer Gabrielle Vermeij. The site is highly customized with the photographer's own artwork. It is one of the most beautiful portfolio sites that use the Avada theme.
If you too own a website created with this multipurpose theme or know any inspirational site created with the Avada theme, don't forget to comment below.
Concluding the Avada Review
Avada WordPress Theme is the best selling theme for a reason. It is user-friendly, full of premium features and highly customizable. Using this theme, you can create beautiful websites in no time.
Avada is great for anyone who wants to try WordPress website building or want to get creative with their site. Moreover, with so many features, this theme won't disappoint you.
You can start building your website now and get it live in the next 60 minutes. You can create a site that not just looks good, but serves it's purpose well enough.
The Avada also makes managing your site really easy, with all the available dashboard options. So at a later stage in your business, if you ever get busy, your site management won't be an additional burden.
Overall, we love the theme and highly recommend it to anyone looking for a creative, flexible and multipurpose WordPress theme.
Further reading: